Tommy Bridewell set the benchmark on the opening day of the 2021 Bennetts British Superbike Championship at Oulton Park today, launching his Oxford Products Racing Ducati ahead of Jason O'Halloran in the final two minutes of the session to lead the SUPERPICKS 12 into tomorrow's action in Cheshire.
The new event format instantly delivered a battle to be in the leading 12 positions on the combined free practice times after the opening two sessions, which selects the SUPERPICKS 12 who automatically progress into tomorrow's pole position-deciding Q2 session.
The opening session took place in damp conditions and that added even more importance to this afternoon's SUPERPICKS free practice two.
At the beginning of the session Kyle Ryde had been one of the first riders to move to the top of the times, however it wasn't long before Christian Iddon edged ahead for the VisionTrack Ducati team.
The Rich Energy OMG Racing BMWs were on the attack though and Bradley Ray went to the top, only for his teammate Ryde to displace him shortly afterwards.
Ryde was heading the times from Danny Buchan, Ray and Josh Brookes when a technical problem for Joey Thompson caused a red flag for track contamination.
A final shootout for the top 12 positions commenced when the session resumed as Buchan headed to the top of the times for SYNETIQ BMW ahead of Danny Kent, Iddon, Gino Rea and O'Halloran.
McAMS Yamaha then went to the top of the times as O'Halloran upped the pace again to lead Iddon in second position and Buchan in third.
However Bridewell was on a roll and his final sequence of laps fired him to the top of the times in the closing three minutes to hold off O'Halloran and Iddon.
Ray's final lap put him up into fourth position ahead of Buchan and Peter Hickman who led the FHO Racing BMW charge.
Tarran Mackenzie made it both McAMS Yamahas in the top eight as he held off Lee Jackson and Danny Kent with his final run.
Defending champion Brookes completed the top ten for VisionTrack Ducati as Glenn Irwin and Gino Rea rounded out the SUPERPICKS 12 – the riders who will automatically progress into tomorrow's Qualifying 2 session.
Tomorrow the action continues with a final Bennetts BSB Free Practice session ahead of the two stage SUPERPICKS Qualifying and the opening BikeSocial race of the triple-header weekend.
Bennetts British Superbike Championship, Oulton Park, SUPERPICKS Free Practice combined times:
1.    Tommy Bridewell (Oxford Products Racing Ducati) 1m35.067s
2.    Jason O'Halloran (McAMS Yamaha) +0.369s
3.    Christian Iddon (VisionTrack Ducati) +0.467s
4.    Bradley Ray (Rich Energy OMG Racing BMW) +0.488s
5.    Danny Buchan (SYNETIQ BMW) +0.498s
6.    Peter Hickman (FHO Racing BMW) +0.594s
7.    Tarran Mackenzie (McAMS Yamaha) +0.660s
8.    Lee Jackson (FS-3 Kawasaki) +0.752s
9.    Danny Kent (Buildbase Suzuki) +0.776s
10.    Josh Brookes (VisionTrack Ducati) +0.780s
11.    Glenn Irwin (Honda Racing) +0.813s
12.    Gino Rea (Buildbase Suzuki) +0.899s
Tommy Bridewell – Oxford Products Racing Ducati
Fastest on combined SUPERPICKS Free Practice times
"In the wet this morning, we made some big changes and I just felt confident and happy that I could go a good chunk quicker. The track was drying fairly rapidly so we sat the last five minutes out and I was happy with that.
"For the afternoon session I put in a bit of a banker lap in, which put me in fourth and that felt good. I always knew the last 15 minutes would be like a mini qualifying session after the red flag and that was good fun.
"The new free practice format is very good for me because I am definitely a Saturday and Sunday man, but I have to focus and work harder on a Friday. I actually prefer it now because it means something – I go straight through to the Q2 in qualifying.
"The bike and the team are working really well, but we are definitely keeping our feet on the ground because it is early days. I love this place and I can't wait to get racing tomorrow."
For more info checkout our dedicated British Superbikes News page
Or visit the official Bennetts British Superbike Championship website www.britishsuperbike.com
Follow us on social media:
Instagram: @superbikenews
Twitter: @sbknews
Facebook: @superbikenews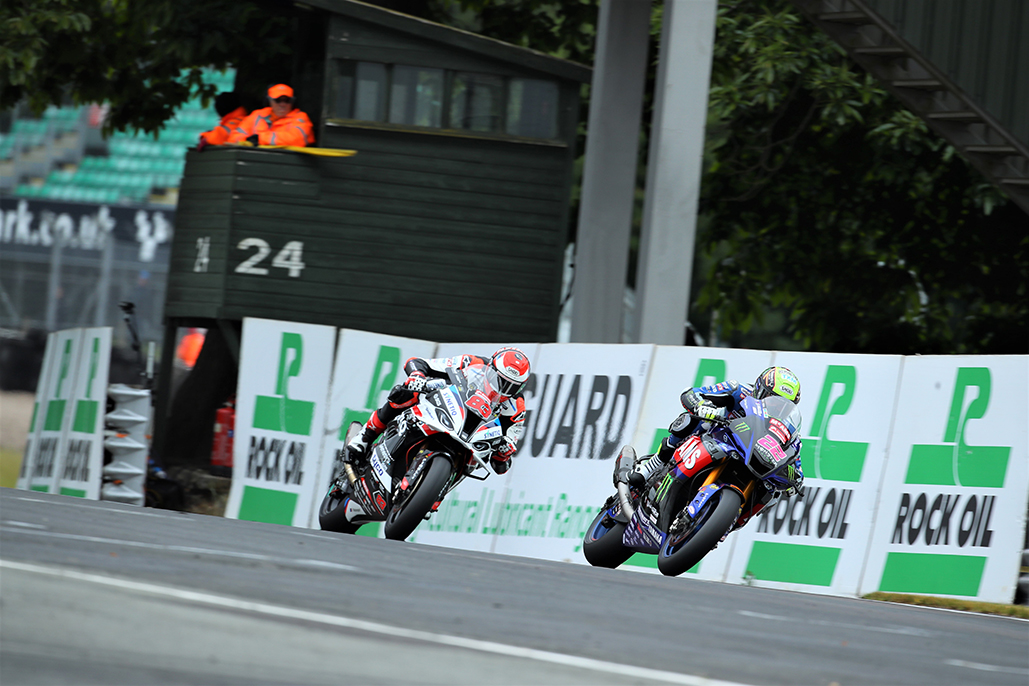 SBN Directory – add your motorcycle related business here


If you would like to receive our headlines daily to your email inbox then sign up to our newsletter: Here
Subscribe to our news channels: Here


SBN Directory - add your motorcycle related business here
Click here for more info on Arai Helmets
Click here for more info on Xena Security
Click here for more info and to buy Biker T-Shirts
Grid Girls UK
If you would like to receive our headlines daily to your email inbox then sign up to our newsletter: Here
Subscribe to our news channels: Here