For over 70 years, Arai has been obsessed with safety. The founder of the company, Hirotake Arai, was a hat maker, but also an enthusiastic rider.
In the 1950s there were no helmet manufacturers in Japan and as Japan was a closed market, it was very difficult to obtain a proper safety helmet. With no legal standards and no helmet manufacturers, after a few spills Hirotake Arai knew he wanted a good helmet for his own safety and his friends. This was the start of Arai as a helmet manufacturing business.
He set about developing his own testing standards and testing equipment. As a hat maker, he knew that people have all different head shapes and sizes, thus creating a need to develop a range of helmets to accommodate the perfect fit.
Hirotake Arai's intention was not to start a commercial business, but to create helmets that were able to protect his fellow riders. It is this drive that is still within the Arai company to this very day.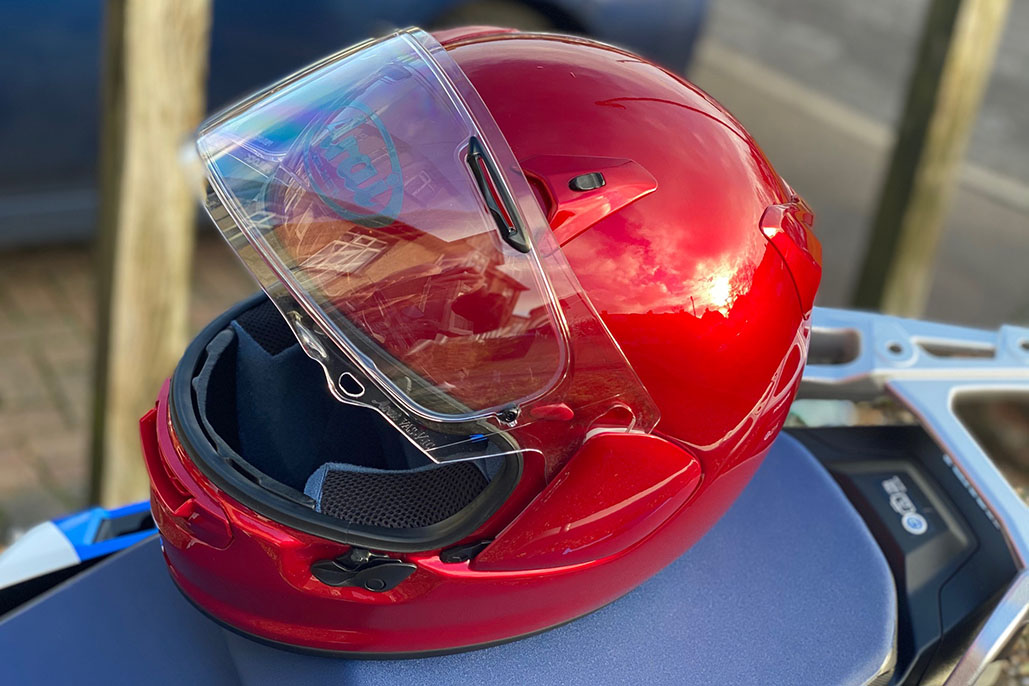 The Profile-V is one the newest helmet from Arai. It is a full-face helmet which I am using currently, the design language of Profile-V is based on the other Arai helmets. The exterior shell is made of fiberglass, the strong shell together with soft one-piece multi-density EPS inner liner helps in the even distribution and absorption of the impact forces. Ample ventilation is provided with the help of several vents, and it is further complemented with three-way exhausts. The presence of an efficient ventilation system allows a rider to breathe comfortably and helps during hot summer days.
The visor is probably one of the most important components in a helmet. The Arai Profile-V has a VAS Max Vision visor that is available with a de-mist option, which helps in cold weather. The visor utilizes the same latch system currently used in F1 racing helmets.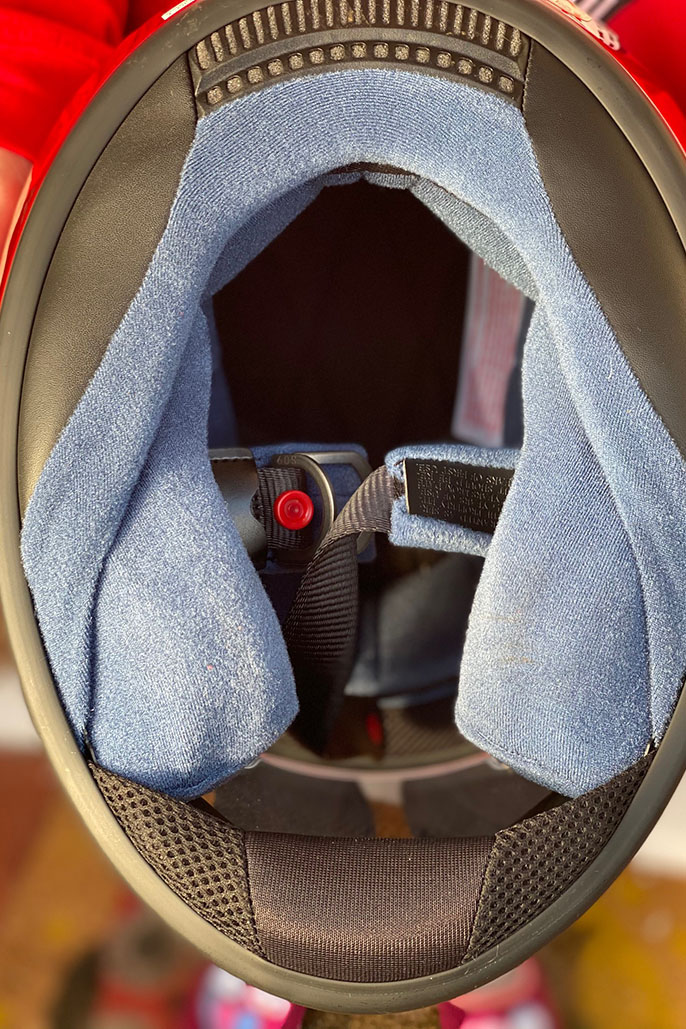 When it comes to comfort, the soft and plush padding provides comfort as well as safety. It comes with a washable interior and facial contour system (FCS) with replaceable cheek pads and ear cups. Speaker pockets are provided for additional convenience. The 5mm wider base makes it easier to put on or off the helmet.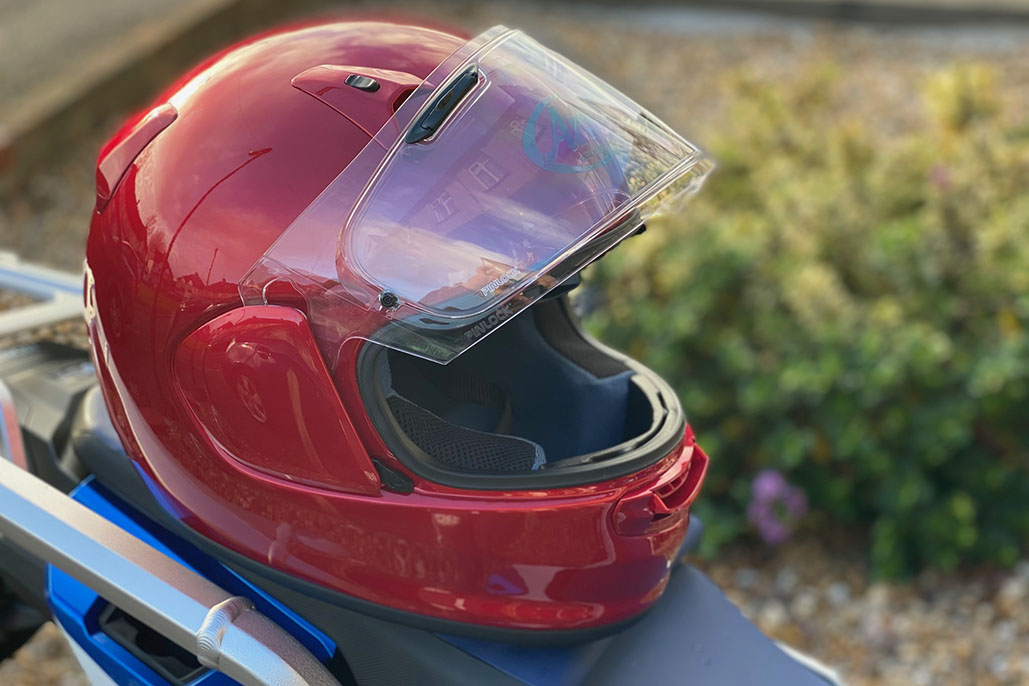 Like other Arai helmets, the Profile-V also boasts some of the best safety features. It is ECE 2.5 approved and has undergone aggressive Arai in-house testing rounds that makes it one of the safest helmets in its class. Its unique shape further contributes to safety and protects the head in case of an impact. Arai provides a 5-year limited warranty for Profile-V helmets.
Helmet featured is the Profile-V in the Calm Red colour and comes with a price tag of £379.99 from
You must login to post comments