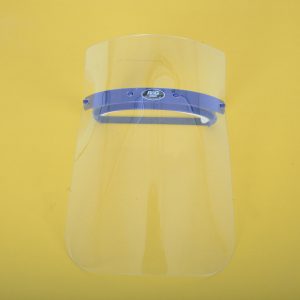 Hampshire-based crash protection specialist, R&G, is expanding into Personal Protective Equipment, recently debuting a transparent, polypropylene face shield, designed to keep the face protected from harmful substances and possible infection.
With PPE becoming a key priority for countries across the globe, Hampshire-based R&G, the world leader in crash protection products for motorcycles, has used its expertise to create an all-new Face Shield.
Made in Sussex, England, the fully transparent mask is made from high-quality polypropylene, which was specifically chosen for its robust and durable properties. The R&G Face Shield has been designed to block harmful substances from reaching the wearer's face, whilst the shield itself can be easily washed with soap and water or chemical cleaners.
The strong frame of the mask simply fits over the forehead of the wearer, whilst a soft and comfortable foam padding ensures it is comfortable to wear for prolonged periods. R&G is the chosen supplier to the Bennetts British Superbike Championship, and the Face Shield is available now from R&G, retailing at £8 (no VAT applies). Bulk pricing is available on application.
For more information on the full range of R&G products and dealer opportunities, please contact Alan Garrett, UK Sales Manager on 01420 89007 /
[email protected]
or your R&G Sales Agent.