---
Click here for more info on Vitesse T-Shirts UK
---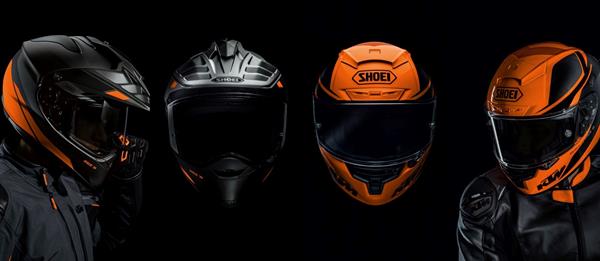 Two exclusive SHOEI helmets join the official Street catalogue.
Designed exclusively for
KTM
by legendary Japanese helmet company
SHOEI
, the X-SPIRIT III and HORNET ADVENTURE are now available at official
KTM
dealers.  READY TO RACE, the helmets perfectly match the quality, safety and sophistication of the
KTM
Street range collection.
KTM X-SPIRIT III HELMET – Premium street racing helmet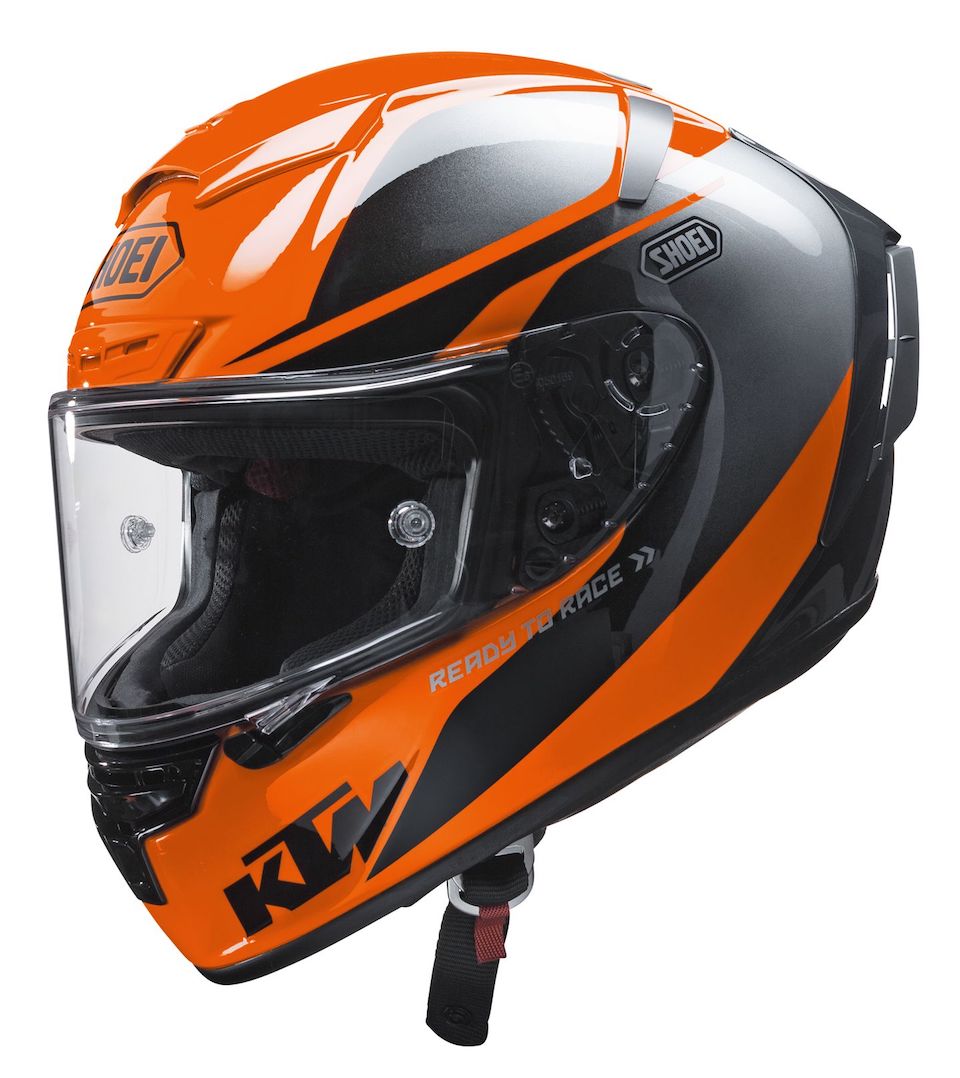 SHOEI
's flagship racing model is created with experience derived from its
MotoGP
™ race support. Its aerodynamic-shape enables stabilisation even at high speeds and four different shell sizes with optional interior padding increase safety through optimum fit.
For the best possible protection, it features an AIM+ exterior shell constructed from various layers of reinforcing organic and glass fibres, with an interior made of a multi-part EPS core, making it light, strong and more resistant. An innovative interior ventilation system aids with perspiring and breathing capability during tough riding conditions.
The new interior system is designed around a sport focussed riding position
Space around the mouth is enlarged to ease breathing and a 'locked up' feeling
The SHOEI Adjustable Inner System is adaptable to fit your riding position
Cheek pad ventilation system and newly developed interior extracts hot air
2-D CWR-F visor is set for tear-off film and Pinlock®
Double visor lock mechanism avoids unexpected opening
Improved ventilation system via six air intakes and six outlets
Adjustable interior adapts to individual head size
Emergency quick release system (E.Q.R.S.) makes removing the helmet easy in an accident
Sizes XS – XXL (53-64cm)
Weight 1,415 (± 50 g) size M
HORNET ADVENTURE – Aerodynamic all-road Adventure helmet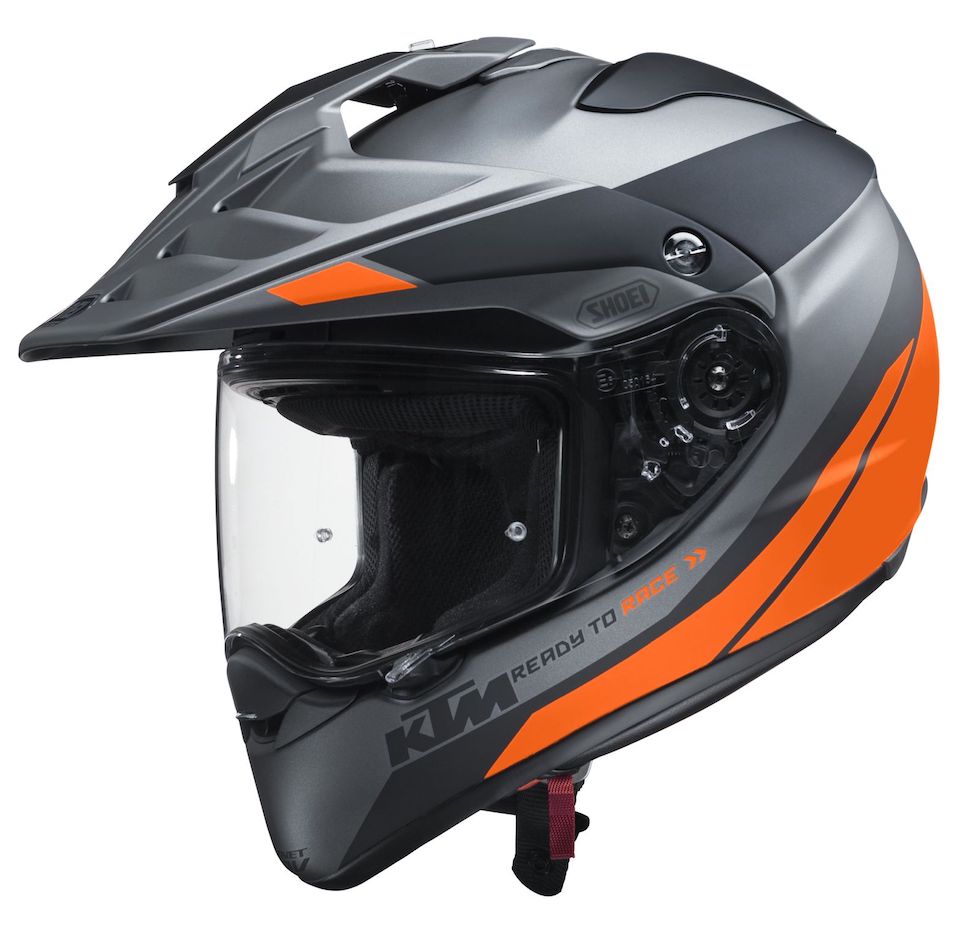 Striking the optimal balance between on-and-offroad form and function, the KTM Hornet Adventure offers serious travel enduro enthusiasts the perfect helmet for all corners of their journey.
Designed to maintain peak performance in every condition, the Hornet is a true all-road, all-weather helmet. A multi-ply matrix of hand-laid layers of fiberglass interwoven with organic fibres and resin make this
SHOEI
's strongest, lightest, most elastic shell while the exterior offers high-performance aerodynamics as well as an effective ventilation system.
AIM+ helmet shell
Optimum safety and fitting due to four different shell sizes
3D cushion system
Emergency quick release system (E.Q.R.S.) makes removing the helmet easy in an accident
Effective ventilation system; Inlet vents on the top of the helmet, the forehead and chin. Six outlets at the back to extract exhaled air
High-performance aerodynamics
Double D-ring fastener
Quick-change visor
Sizes XS – XXL (53-64cm)
Weight 1,510 g (±50 g) size M
Spare parts and accessories, including visors in different tints and finishes are available for both helmets. To see the latest
KTM
PowerWear range, visit your local
KTM
dealer or head to 
www.ktm.com
.
---
Click here for more info on Vitesse T-Shirts UK
---
Follow us on social media:
Instagram: @superbikenews
Twitter: @sbknews>
Facebook: @superbikenews
---
Click here for more info on Arai Helmets
Click here for more info on Xena Security