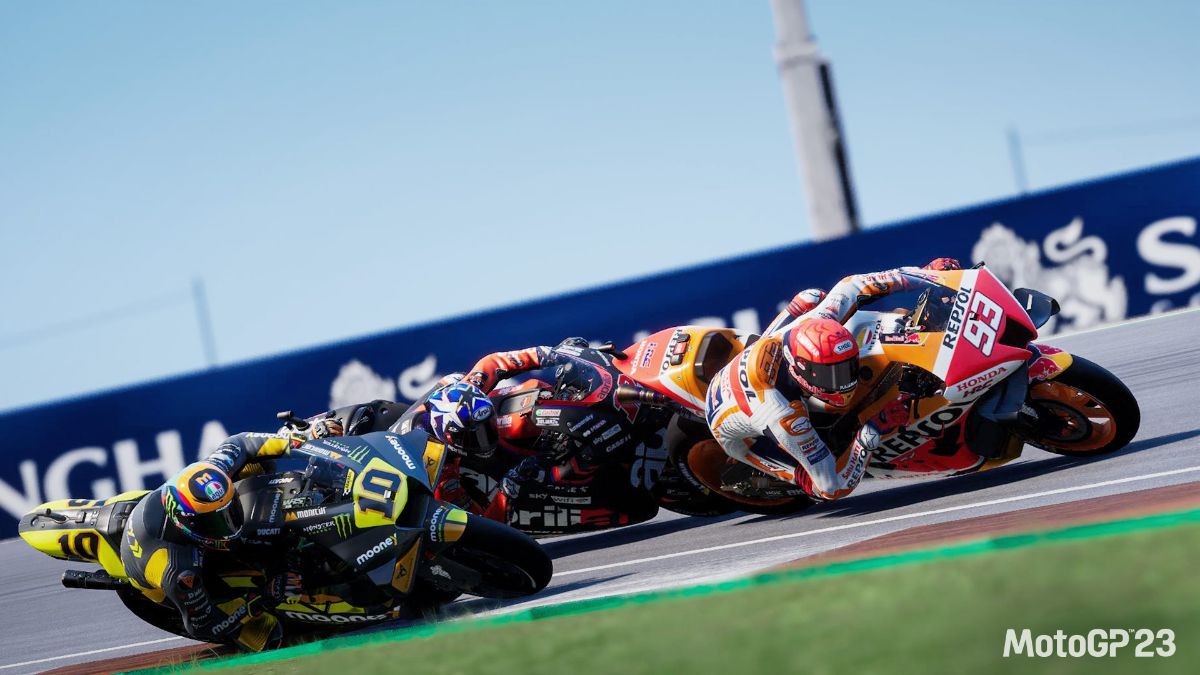 On the Thursday of Mugello, the new videogame will make its worldwide debut.
It's time for even more MotoGP™! The official videogame of the 2023 Championship, MotoGP™23, will launch on Thursday the 8th of June, just as the Gran Premio d'Italia Oakley gets in gear at spectacular Mugello. This latest instalment from videogame developer and publisher Milestone puts every rider and circuit across the MotoGP™, Moto2™, Moto3™ AND MotoE™ seasons at fans' fingertips, including the spectacular new Tissot Sprint! MotoGP™23 will be available worldwide on PlayStation®5, PlayStation®4, Xbox Series X|S, Xbox One, Nintendo Switch™ and Steam.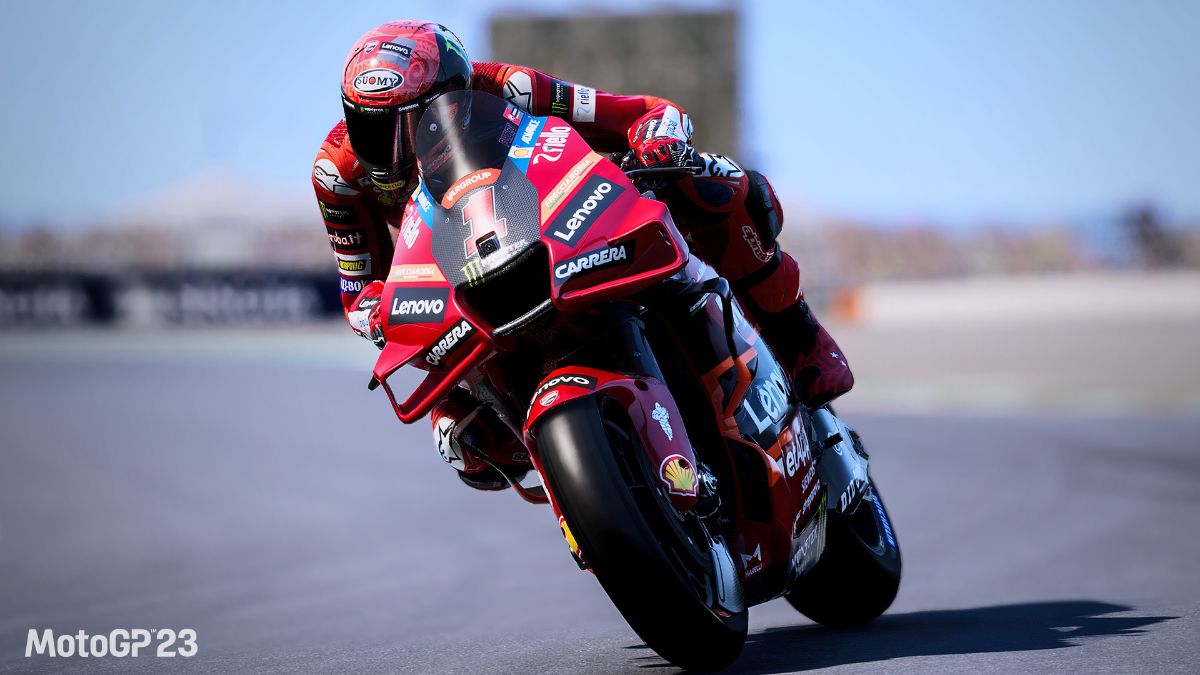 A RENEWED CAREER MODE
MotoGP™23 features a redesigned career mode, offering players a unique journey to becoming legends of the sport. In an exciting new feature, the game introduces Turning Points to shape careers and bike development based on the performance and choices of each player. For the first time in the franchise, the game also integrates a fictional social network, a new feature that will enable interaction with other riders and teams – beyond the racetrack. It can be used to forge alliances or instigate rivalries, as AI behaviour during races will be influenced by players' actions on the platform.
UNPREDICTABLE AND IMMERSIVE: DYNAMIC WEATHER AND FLAG-TO-FLAG
MotoGP™23 introduces two new features that are set to significantly redefine the game experience by enhancing realism even further. Dynamic Weather and Flag-to-Flag** races will bring the unpredictability of real-world racing conditions into the franchise, adding a strategic touch to the gaming experience and making it more engaging and immersive than ever.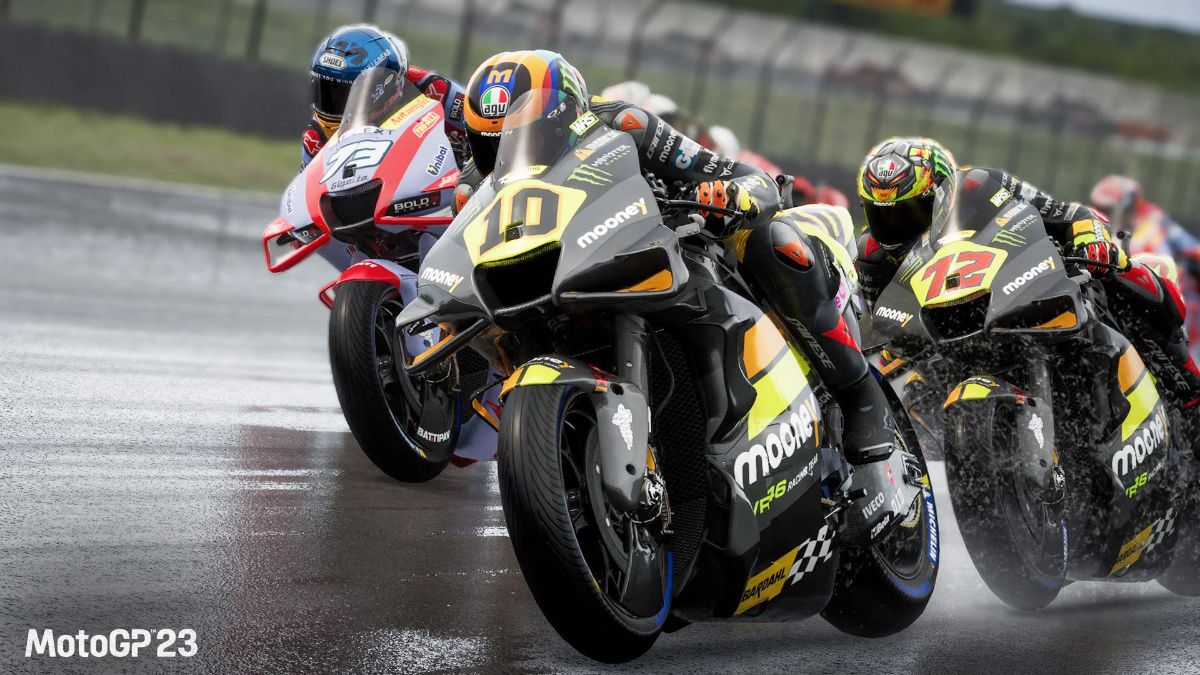 LEARN TO RIDE WITH NEURAL AIDS
To meet newcomers' needs, MotoGP™23 introduces new Neural Aids for braking, acceleration, and handling. These aids aim to provide an accessible yet challenging gaming experience that allows players of all skill levels to feel the adrenaline rush of real MotoGP™ racing. In addition, the popular MotoGP™ Academy is back to assist players whether they're learning the basics or refining their techniques through specialized training sessions.
REVVING UP THE MULTIPLAYER ACTION
MotoGP™23 offers a diverse range of options designed to make the game more interactive – and social as players get the chance to foster their real-life rivalries too! Cross-play*** allows players to race against each other regardless of their gaming platform, while the introduction of Ranked Races ensures fair competition by matching players with others at the same level. Additionally, the beloved 2-player local split-screen** feature makes a return, allowing friends to share a screen and compete side-by-side on the couch.
MAKE YOUR MARK
MotoGP™23 also gives players a range of customization tools. The helmet editor offers the opportunity to add flamboyant colours to their avatars or maintain a sleek and minimalist design. The sticker editor provides a wide selection of original creations to customise bikes, while the racing number editor gives the freedom to add an extra layer of individuality. Finally, with the butt patch editor, players can design their own patches to be applied to their racing suits for another dash of flair.

Luisa Bixio, Milestone CEO: "After more than ten years of partnership, I can say that the MotoGP™ franchise has truly become an integral part of Milestone's identity. We work hard to let players all around the world experience the thrills of the official championships, and we can't wait to see the reactions to the new MotoGP™23. We are honoured to work with Dorna Sports as we share a deep passion for two-wheels; having the chance to spread it throughout the video game industry is something we are extremely proud of."

Marc Saurina, Head of Global Commercial Partnerships at Dorna Sports: "We're very excited for the launch of MotoGP™23, with some very cool new features to take the game to the next level once again. There's more MotoGP™ than ever on track in 2023, and there are more reasons than ever for our millions of fans to play MotoGP™23! After more than a decade working together, Milestone continue to deliver a great game and we're very much looking forward to seeing everyone get to play it – and watching it in action in the 2023 MotoGP™ eSport Championship later this season too."
For more MotoGP info checkout our dedicated MotoGP News page
Or visit the official MotoGP website www.motogp.com