Motorcycle communities gather once again in 2023 in London to participate in events, with people coming from around the world to see how well-prepared motorcycle clubs are for a new show. Groups like the British Motorcyclists Federation are preparing meetings, motor camps and rallies for enthusiasts to attend to. 
But these motorcycle events have many other targets other than entertainment. For example, many sponsor various NGOs and charitable actions to help people in need and those within motorcycling communities. This is why the number of organ donations rises during motorcycle rallies. Motorcycling enthusiasts expose themselves to risks of crashes, especially if they aren't wearing helmets. 
Despite the dangers of motorcycling, communities collectively seek to do good while enjoying their races, so if you're around London this year, you must attend one of their events.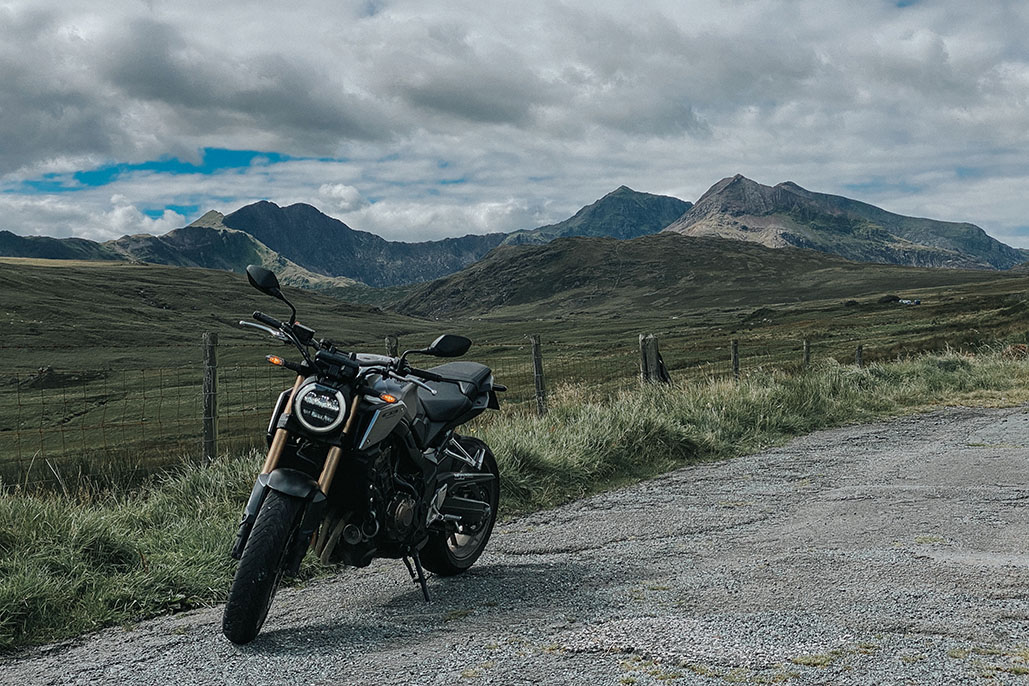 Image source: https://unsplash.com/photos/jTbeoanqm68 © William Hook
The National Road Rally on the 1st and 2nd of July 
The National Road Rally is organised by the Auto-Cycle Union (ACU) and makes the best opportunity for everyone to ride their motorcycles around great roads in England. There are two ways to participate in this event. The two-day Full Rally starts Saturday and ends Sunday, while the Daytime event takes place on either of those days. 
Riders are provided with the map called the Matrix, which has 119 controls for 2023. A limited number of control points are rewarded, so riders must plan their routes. Anyone can enter the rally, but people can also participate in other activities. The entry fee for a racer is £33.00. 
The Ace Café Reunion, from the 1st to the 3rd of September 
Ace Café London is a special place for all motorcycles, as it's the world's most famous motor café. It was established in 1938 and has continued its traditions. In 2023, the Ace Café London celebrates its 29th annual reunion, so if you're interested in the event, you can already look for accommodation and parking for your car on Parkos.
The Ace café is located in London, where riders will spend the first two days of the event, while the third day will take place at Brighton Burn Up. The reunion event will have plenty of activities, from live bands, awards and special guests, but ride-outs will also be included. 
Besides this important event, the Ace Café hosts multiple events in August, from bike meets to traditional rallies. The place is fit for everyone interested in motorbiking, so don't worry if you're not into this sport because you can still come over. While you're there, know there's parking Stansted available if you want to leave your car in a safe place while enjoying the time of your life. 
Women in Moto on the 19th and 20th of August 
The motorbiking community includes ladies too, which is why there's a special event for celebrating the women in the motorcycling world. The race takes place in Uttoxeter, at the Uttoxeter Racecourse, and will include camping and party opportunities. A ticket for a day is £16, the camping pass is £45, and the car parking pass is £5.
During Women in Moto, you can participate in workshops and listen to inspirational speakers from high-profile riders, such as Vanessa Ruck. For those who want to start motorbiking, a learner zone is provided with professionals to teach about the secrets and beauties of motorbiking. 
The Scottish National Road Rally on the 3rd and 4th of September 
If you like the Scottish view, the Scottish National Rally will allow you to see some of the most beautiful areas while doing your favourite activity. Like the National Road Rally, you can choose between participating in both days of the event or just one of them, with over 70 controls. 
For the Scottish National Road Rally, a Matrix map will be provided to help riders plan their routes and get awarded points to help them reach the podium. Usually, riders should start their plan from the final control and work backward. 
How to prepare for a motorcycle ride event 
A ride event is usually more strenuous, especially for longer distances. Although most events take only a few days, checking everything before and ensuring your drive will be as safe as possible is important. The first thing to consider is a proper motorcycle, preferably a touring one with a more upright riding position that will help you avoid back strains. Other options include cruiser and standard motorcycles with plenty of storage but try to avoid sport motorcycles as they're built for speed. 
When it comes to the perfect engine, under 750cc is a good choice for long-riding distances. Still, an engine over 750cc requires a larger motorcycle, so depending on the size of your vehicle and the ride you're participating, choose something that won't add unnecessary weight or take too much space. 
Remember to prioritise specialised gear features, such as the following:
Heated grips are great if you're riding during colder seasons;

Padded grips are made to prevent wrist pain and tightness;

Backrest support is needed for you to lean back as you ride;

A throttle control helps with keeping it in place without having to squeeze it too much;

The tank bags are great for keeping important items easy to reach;

Trunk or trail bags are needed to replace the rear set;
Finally, watch your riding posture. It's best to adopt a neutral position to avoid straining your muscles and position your handlebars between the stomach and the shoulders, with the arms slightly drooping. During the ride, if you notice the body's position is too low or too high, try to change that because you're putting stress on your muscles and joints. If you're not relaxed, it's less easy for you to continue the ride because you won't be able to focus on the road. 
Bottom line 
If you're excited about the upcoming motorcycle events in London, we're waiting for you to participate in some of the most significant riding communities. With plenty of activities, food and entertainment, anyone would want to be a rider.