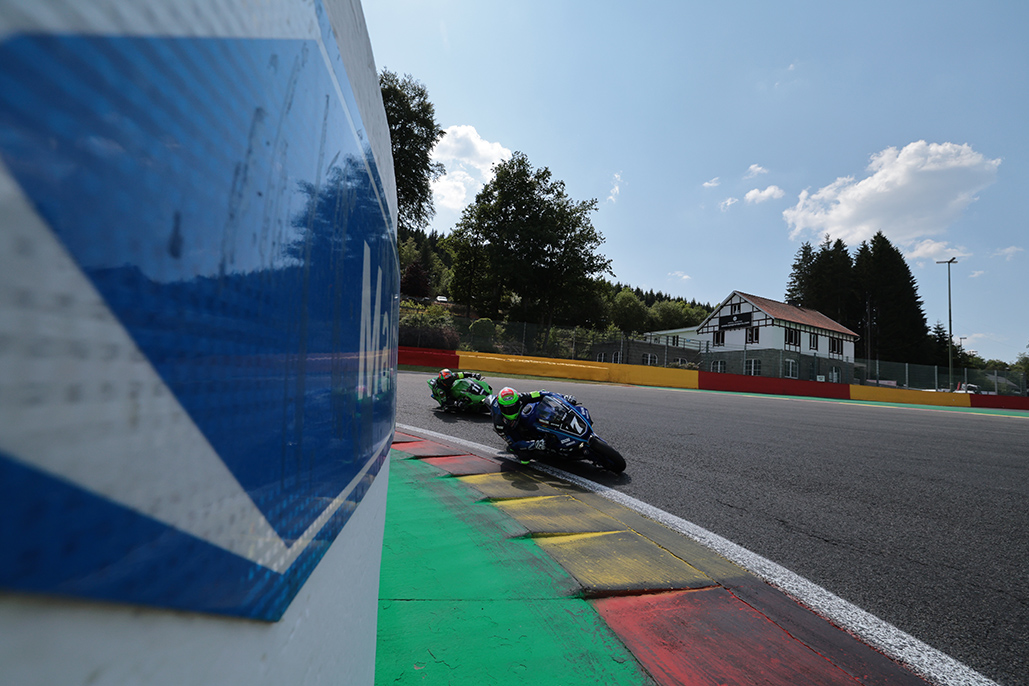 YART Yamaha Official EWC Team secured the 24H SPA EWC Motos pole position for the second year running after its focus on First Qualifying paid off during round two of the 2023 FIM Endurance World Championship.
The Austrian outfit secured its first pole of the season earlier today (Friday) after riders Niccolò Canepa, Marvin Fritz and Karel Hanika topped the timing charts in their respective groups during First Qualifying at Circuit de Spa-Francorchamps in Belgium.
Italian star Canepa kicked off qualifying in style in the blue group, finishing nearly a second quicker than his rivals with 2m19.154s – the fastest time of the day, which earned him the Nathalie Maillet Challenge trophy, presented in honour of the former circuit manager, who lost her life in 2021.
YART Yamaha's dominance comes as a huge boost on a track where it was course for victory last season, only to suffer a late mechanical failure, which allowed Belgium's BMW Motorrad World Endurance Team to snatch victory away.
However, the Bridgestone-equipped team did not have it all its own way in Second Qualifying, with the rival Dunlop-shod BMW team pushing hard in second place, while Yoshimura SERT Motul also picked up the pace in third.
The Tecmas-MRP-BMW Racing Team took pole in the Dunlop Superstock Trophy class, with Team 33 Louit April Moto placed second and National Motos Honda ranked third.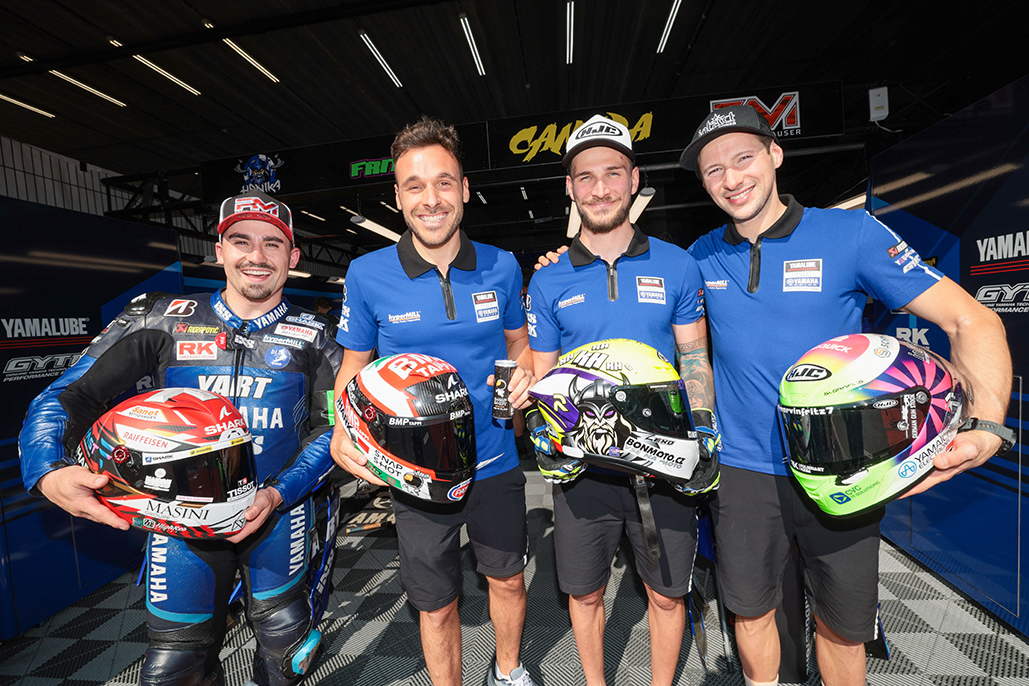 HOW THE BATTLE FOR POLE UNFOLDED
Following YART Yamaha's dominance in First Qualifying, BMW Motorrad World Endurance Team ended its run at the top of the timing charts in the blue session, when Markus Reiterberger topped the order on 2m20.295s.
Yoshimura SERT Motul's Sylvain Guintoli stormed to top spot in the yellow group – finishing over a second clear of his nearest rival – leading the way on 2m20.512s, with his team-mate Etienne Masson clocking the fastest time of 2m21.286s in the red group.
Its fightback came after Canepa made a flying start to the day in First Qualifying's blue group, finishing nearly a second quicker than his rivals, clocking 2m19.154s on his sixth lap as YART Yamaha continued its blistering pace after also leading the way in free practice this morning.
Canepa's efforts were rapidly followed by a 2m19.352s mark from German racer Fritz in the yellow group, before Hanika – last year's fastest man in qualifying – notched 2m19.347s in the red riders' session. Swiss rider Robin Mulhauser then sealed YART Yamaha's dominance in the green reserves group with the fastest time of 2m22.531s.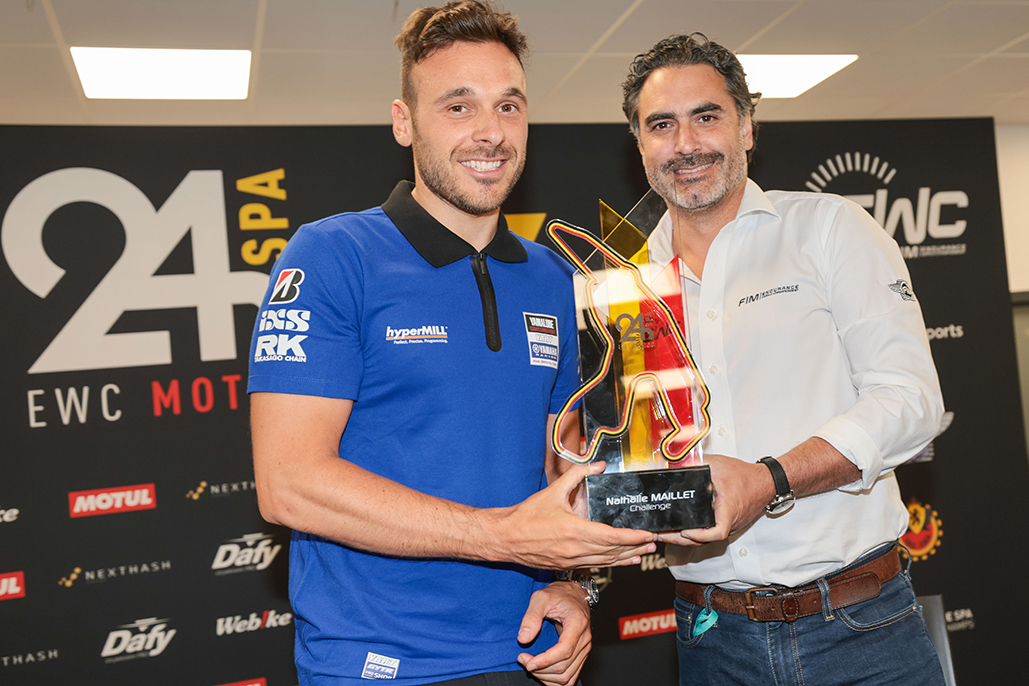 TEAM AND RIDER QUOTES
ANDREW PITT – CREW CHIEF, YART Yamaha Official EWC Team
"We arrived quite ready this morning and were able to focus on our qualifying pace. We had a plan to focus on the First Qualifying because of the time schedule here – with no warm-up or practice tomorrow. It has been a very intense day today. We had a plan, and the plan came off, so thanks to the riders and thanks to the team, who worked very hard. We just have to see how the track is. Hopefully there is enough light out there and fingers crossed for tomorrow. Our target is to do the pace we can do and get to the end. If we get to the end, we will be in an incredible position. We have prepared as well as we can. There are no guarantees in a 24-hour race. But at this point, we couldn't do anymore. The guys will check everything again tomorrow, but we are ready for the race. It's definitely hard on the engine here. We are trying to set up the bike in a safe way and trying not to overstress the engine as much as possible. Let's hope we get it to the end, but the riders did a great job today. They did what we asked them to do and used the tyres in the right way."
NICCOLÒ CANEPA, YART Yamaha Official EWC Team
"I am obviously really, really happy because the bike was feeling great, and we were able to be very fast and consistent as well. I really want to say thanks to my team and obviously to my teammates because they were just as fast as me. We were all really competitive today and we are ready to race tomorrow. Last year was our first time here in Spa. It's such a long track – difficult and technical. I feel much more comfortable this year. Last year, everything was new. This is a track you have to give a lot of respect to because it is crazy fast. For sure the bike has improved, the tyres have improved and us riders as well. There are so many parts of the track that are incredible. It is a really difficult track. I grew up watching historic and crazy races here and I never thought I could ride a motorcycle here. I really want to say thanks to EWC. This is a great show for us and for the spectators."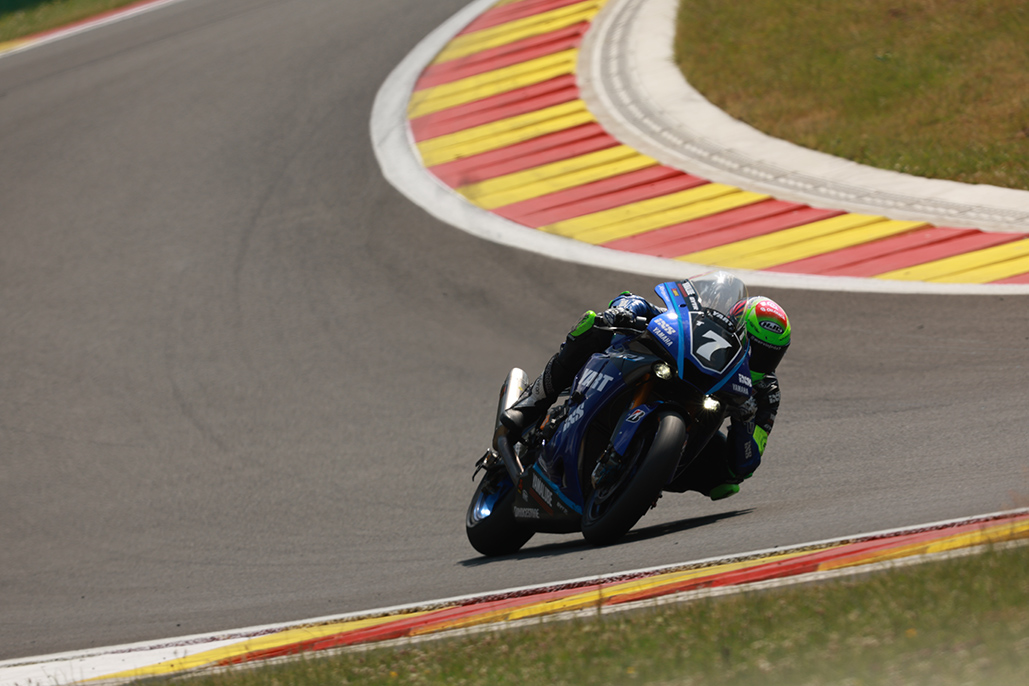 ILLYA MYKHALCHYK, BMW Motorrad World Endurance Team
"It looks like the track is a little bit slower this year compared to last year, but anyway we did a great job. All the riders were fast and had a good pace, even with a slower track. The bike looks pretty good and the feeling on the bike is really nice. It is quite competitive, so it looks like we are ready. Hopefully we get good luck for the race, and we will just try to enjoy riding on this beautiful track. In endurance, you should not have any expectations and I think with this feeling, you can achieve something. If you have something in your mind, it can go a different way. I prefer not thinking about last year. I just want to ride the bike and enjoy it. At the end of 24 hours, we will see."
SYLVAIN GUINTOLI, Yoshimura SERT Motul
"Last year was not a very good race for us. We had some mechanical problems, but our race pace was very good, and our bike is very friendly here, so we are able to maintain quite a good pace. I think we are looking quite good. The bike felt great. My teammates and the team are happy. It is quite a bit hotter than last year. I think everybody is going to be sliding quite a lot. I think it will be hard on the body as well because it is hot. It will be a real test on a very unique track. Here, the track is very heavy on the rear tyre with long corners and strong accelerations. I think everyone will have to manage their pace."
ARNAUD SASSONE – Team Manager, Tecmas-MRP-BMW Racing Team
"It's a great challenge to be on a motorcycle on a circuit as challenging and fast as Spa-Francorchamps. This is a first for us, for Tecmas. We have never raced at Spa-Francorchamps, in Endurance or in any other championship, so it really is a pleasure to achieve this result and to arrive on pole with my team. We worked a lot on Wednesday since we didn't have the chance to go before, and we managed to make a relatively consistent bike that appeals to the three riders. We are getting the results we wanted after our victory at Le Mans. We continue in this momentum, in this dynamic. The race is very long, and things are going to happen, but we have a good rhythm indeed."
For more info check out our dedicated Endurance World Championship News page Endurance World Championship
or visit the official Endurance World Championship website fimewc.com