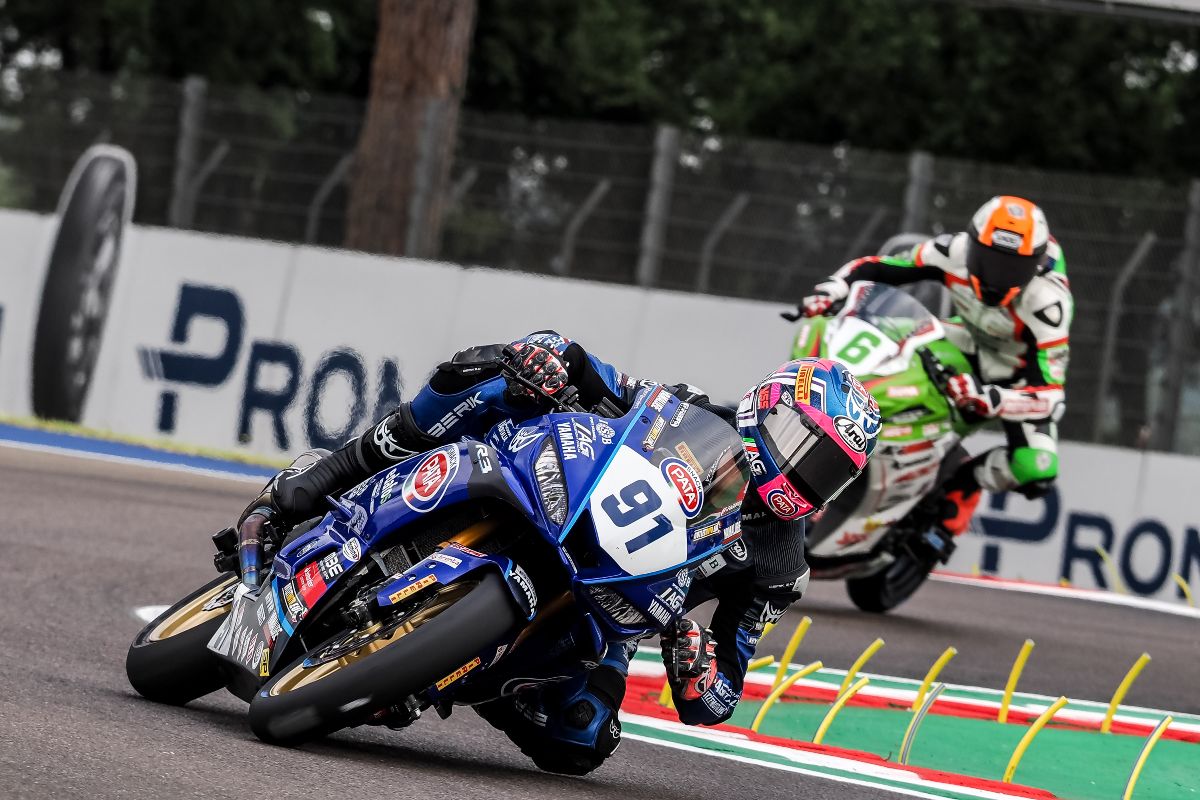 In Friday's WorldSSP300 action at the Prometeon Italian Round, Matteo Vannucci (AG Motorsport Italia Yamaha) emerged as one of the standout riders. Vannucci set the best time of the day with a lap time of 2'06.799s, as he topped both Free Practice sessions.
Dirk Geiger (Freudenberg KTM-Paligo Racing) finished just 0.168 seconds behind Vannucci to secure the second-best time. Jeffrey Buis (MTM Kawasaki) was third with a best time of 2'07.114s.
Petr Svoboda (Fusport-RT Motorsport by SKM-Kawasaki) staged a remarkable comeback after a challenging FP1, climbing up the ranks to claim the fourth-best time. Bruno Ieraci, a wildcard entry for the ProDina Kawasaki Racing team, continued to showcase his potential by securing the fifth-best time. Championship leader Mirko Gennai (Team BrCorse) completed the top six 0.673s off Vannucci.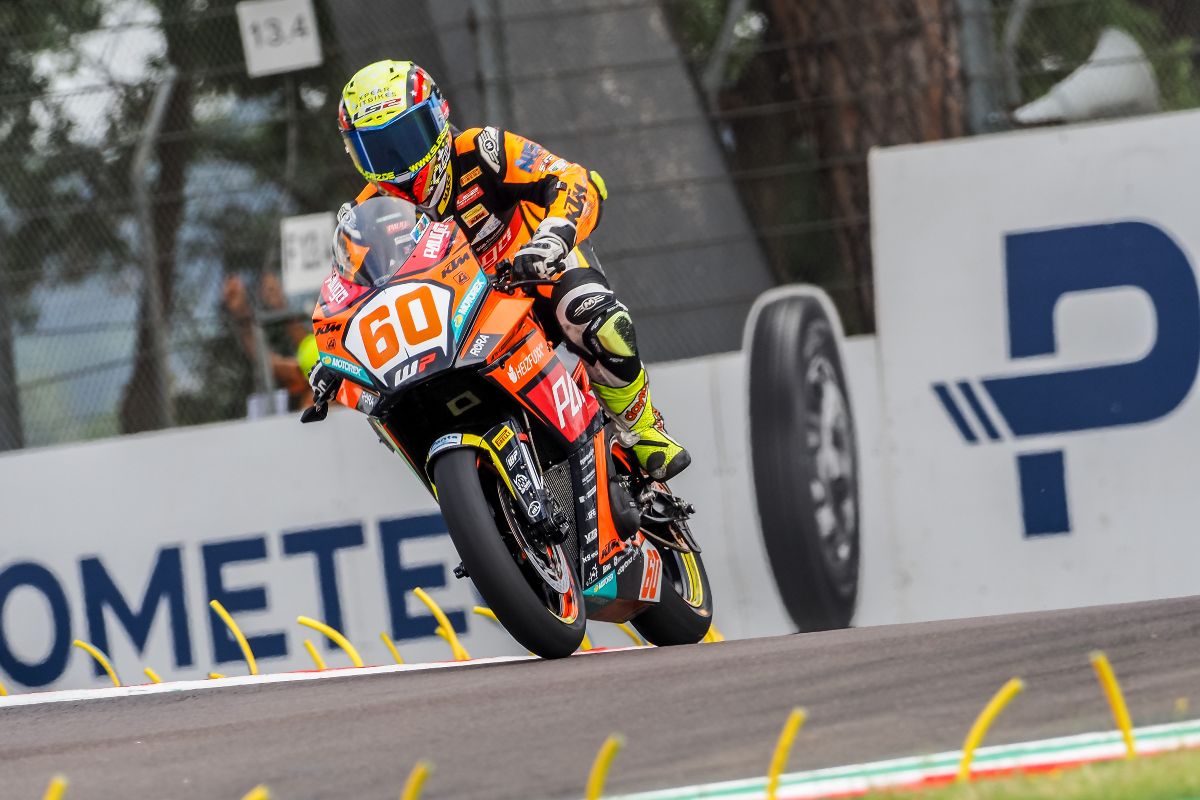 WorldSSP Combined Results after FP2
1. Matteo Vannucci (AG Motorsport Italia Yamaha) 2'06.799s
2. Dirk Geiger (Freudenberg KTM – Paligo Racing) +0.168s
3. Jeffrey Buis (MTM Kawasaki) +0.315s
4. Petr Svoboda (Fusport – RT Motorsport by SKM – Kawasaki) +0.536s
5. Bruno Ieraci (ProDina Kawasaki Racing) +0.585s
6. Mirko Gennai (Team BrCorse) +0.673s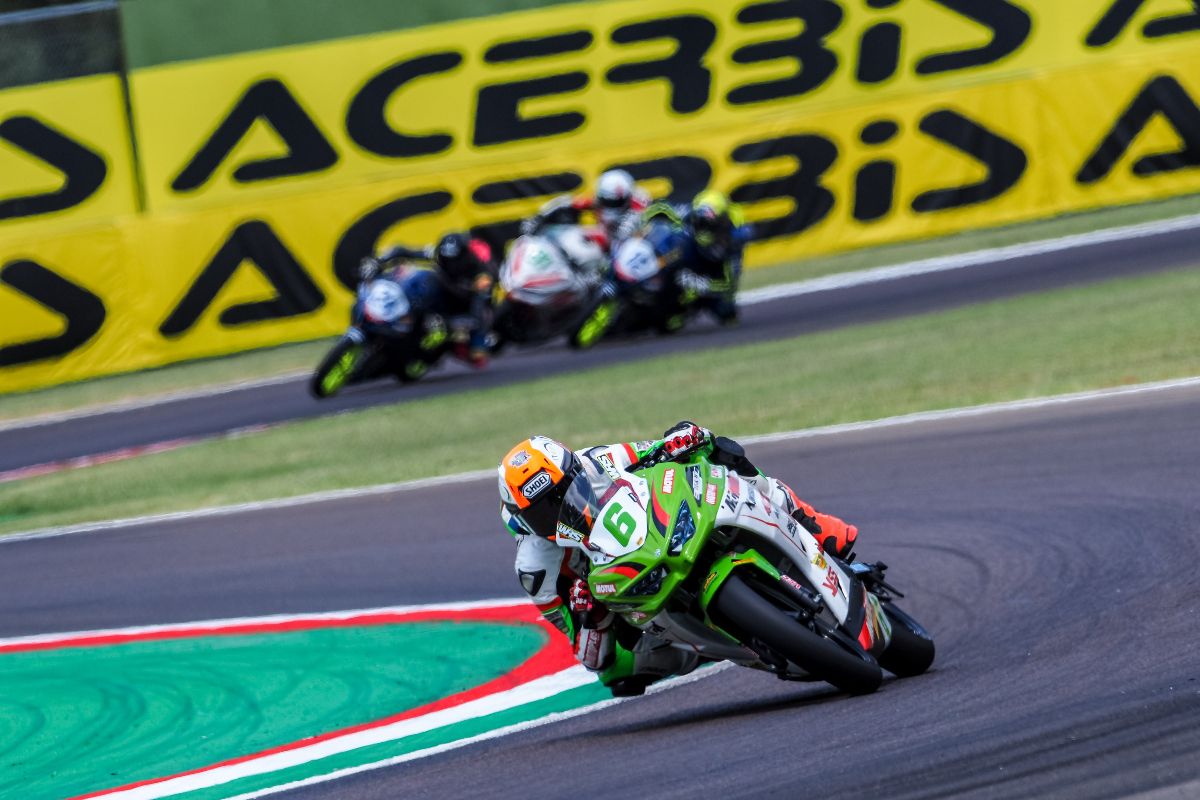 P1 | Matteo Vannucci | AG Motorsport Italia Yamaha
"It's a perfect start of the weekend for me. I worked a lot with my team, and I was able to ride my bike the way I wanted. We worked hard for it. Today, I focused on the front of the bike to improve stability. It's special for me to race here because I have a new helmet in memory of my father, who passed away four years ago. It holds a special significance. Tomorrow, I will be fighting for pole position and aiming to win the race."
For more info checkout our dedicated World Supersport 300 News page superbike-news.co.uk/world-supersport-300/
Or visit the official World Superbike website worldsbk.com