Global Leader In Customer And Employee Experience Ready For Third Year As Series Partner, Second Year As Superbike Title Sponsor.
MotoAmerica, North America's premier motorcycle road racing series, is pleased to announce that Medallia, a global leader in customer and employee experience, will be a series partner of MotoAmerica for a third season while also continuing its title sponsorship of the 2023 MotoAmerica Medallia Superbike Championship for a second season.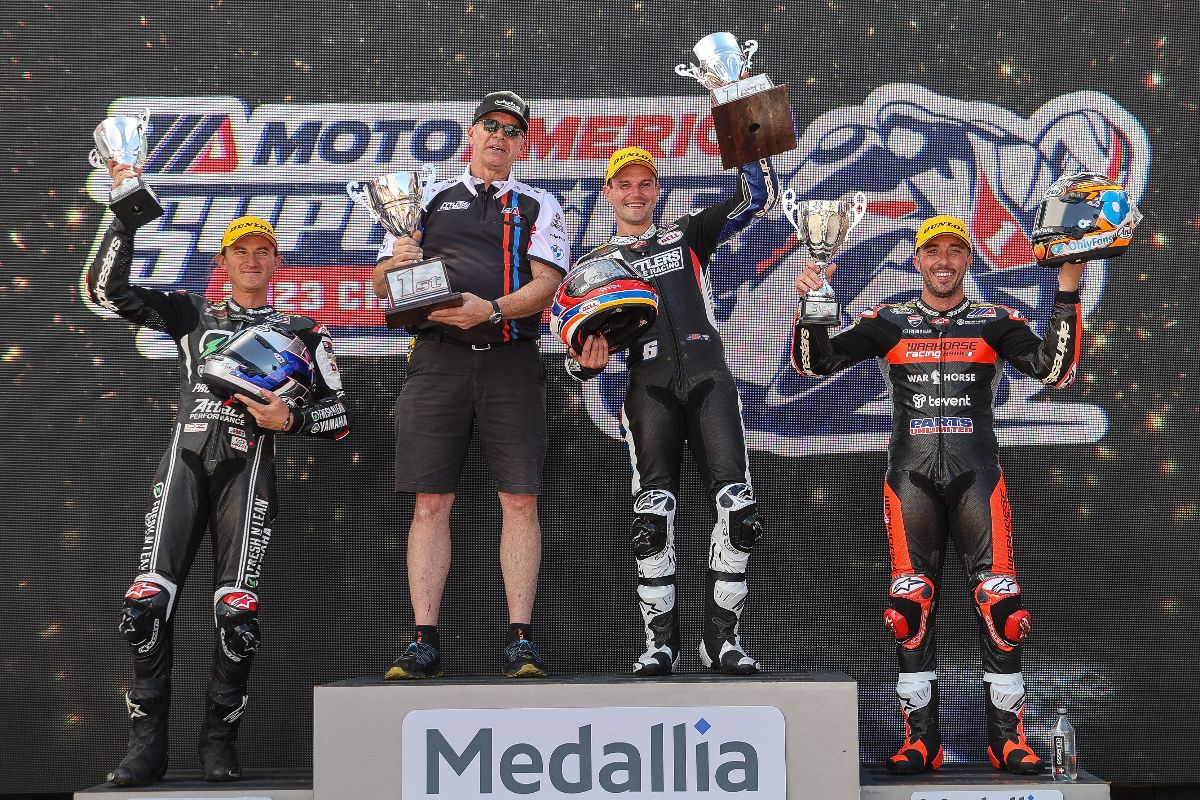 Medallia is the pioneer and market leader in customer, employee, citizen, and patient experience. The company's award-winning SaaS platform, Medallia Experience Cloud, is becoming the experience system of record that makes all other applications customer and employee aware. The platform captures billions of experience signals across interactions including all voice, video, digital, IoT, social media and corporate messaging tools. Medallia uses proprietary artificial intelligence and machine learning technology to automatically reveal predictive insights that drive powerful business actions and outcomes.
Medallia came onboard as a sponsor of the MotoAmerica Championship round at WeatherTech Raceway Laguna Seca in July of 2021. That sponsorship went to the next level a month later when Medallia became the official feedback partner of the championship for the remainder of the 2021 MotoAmerica series. In 2022, Medallia stepped up again to be the title sponsor of the Medallia Superbike Series.
"We greatly value our relationship with Medallia and welcome them back for 2023," said MotoAmerica COO Chuck Aksland. "Utilizing the Customer Feedback tools and expertise that Medallia has available to us helps us analyze how to bring a better MotoAmerica experience to our fans, sponsors, and competitors. It's a resource we greatly appreciate along with the continued support of the Medallia Superbike class."
"We are proud to return as the title sponsor for the MotoAmerica Superbike series for the second full season," said Tim Duranleau, Medallia's Senior Vice President of Marketing. "At Medallia we are all about providing the fastest insights, fastest action, and fastest ROI for our customers. With MotoAmerica's focus on elevating fan experience, this partnership has proven to be a differentiator in creating world-class experiences."
The next round of the 2023 MotoAmerica Medallia Superbike Championship will be held at Barber Motorsports Park in Birmingham, Alabama, May 19-21.
For more news check out our dedicated MotoAmerica News page MotoAmerica News
Or visit the official MotoAmerica website motoamerica.com/