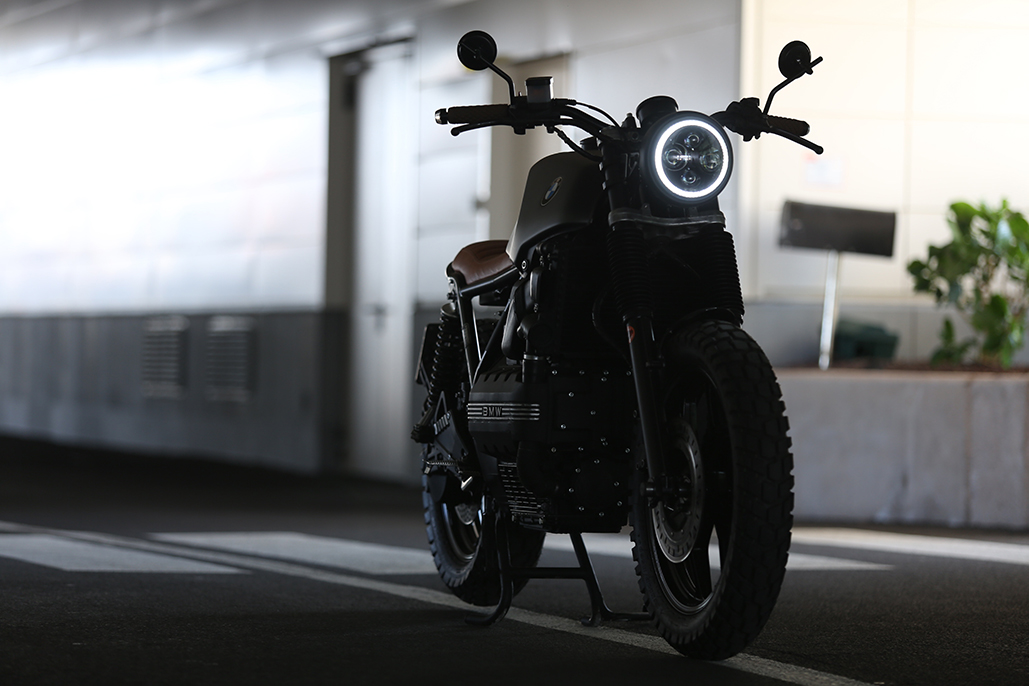 Image source: https://www.pexels.com/photo/close-up-photography-of-parked-motorcycle-1413412/
Every day trips to and from school might eat up a significant amount of time that could be used for studying. Also, using standard transportation can restrict your trip convenience and reduce the effectiveness of your timetable. Ideally, we advise you to get a motorcycle to provide convenient transportation that suits your preferences.
However, even with a faster mode of transportation like a motorcycle, time constraints can still be an issue, especially when large-scale academic projects like dissertations are on the horizon. Thankfully, there are services like WritePaper that understand these challenges and offer assistance. By simply stating "write my dissertation for me," students can delegate this significant task to professional academic writers. These experts have vast experience in conducting in-depth research, understanding complex topics, and crafting well-structured dissertations that can impress even the most discerning professors.
This article will look at the various motorcycles you can buy so you can compare them and pick the best combination for your budget. To assist you in making an informed choice, we will examine the safety, engine power, riding experience, and cost-effectiveness of each option.
1. Honda Rebel 300
The Honda Rebel 300 has a sporty aesthetic that will leave many of your peers in awe. This motorcycle features a comfortable low seat and a great height that makes for easy handling by short-statured riders.
This affordable yet powerful motorcycle can reach a speed of 60mph in 7.85 seconds and has an easily modulated throttle. We also like the firm suspension and dual shocks of the Rebel, as it allows you to ride through various terrain without much discomfort.
The fuel-injected, single-cylinder motor of the Honda rebel offers midrange power and high torque and can thus hang at low speeds without shuddering. You will also find the precise gear switching of the Honda Rebel to be commendable and the high-quality Nissin hydraulic caliper brakes exact, as they are durable and react quickly once they are engaged.
2. KTM 390 Duke
The 329-pound Duke is another great option to enjoy a great riding experience without exceeding your college budget. The KTM has a short wheelbase which allows it to blast through twists in a breeze.
Combined with the liquid-cooled, single-cylinder engine with a torque of 27.3 lb. Ft at 7000 RPM, this motorcycle passes the test for maneuverability and power for a beginner rider. Also, this motorcycle comes with a dashing TFT color display that informs you on how fast to go.
The two-piece setting and fork suspension type further add to the steering ease, allowing you to overcome the learning curve with your motorcycle quickly.
3. Kawasaki Ninja 400
The Kawasaki Ninja 400 is a beast in its own right. This motorcycle packs a 399-cc parallel-twin engine which enables fast acceleration. The 30.9-inch seat height is comfortable for people of short stature and paired with the robust chassis and excellent suspension, which allows you better handling of your motorcycle.
The Ninja 400 series also comes with a 3.7-gallon fuel tank which is slightly lower than that of its predecessor. With each gallon estimated to last two to three hours, the Kawasaki ninja 400 packs up to 11.1 hours worth of fuel when filled.
However, the shorter wheelbase of 13770 mm allows for sharper handling, helping you to overcome the learning curve quickly. Also worth noting is the lighter trellis frame of the Kawasaki ninja 400, which allows for easier handling of your motorbike.
4. 2021 Benelli TNT135
The sleek, aggressive outlook of the Benelli paired with the powerful single-cylinder 1355cc engine with an RPM of 8500 is enough reason to invest in this modestly priced motorcycle. Besides its power, the Benelli TNT135 boasts additional features, including a dual-pipe exhaust setup, street fighter-style headlight, and body-integrated tail lighting.
Like many of its counterparts, the Benelli has an inverted fork front suspension which ensures the stability of the motorcycle. This model is also a great choice considering the two extra valves to get air in and gasses out of the engine at a faster rate, therefore ensuring maximum efficiency.
The disk brakes on this motorcycle also ensure quick braking, reducing the likelihood of accidents. The Benelli is thus a stylish option to evoke the envy of friends without compromising on convenience or exceeding your budget.
5. The 2020 Cleveland cycle works Hooligun
The hooligun classic dirt bike is a versatile and affordable option you ought to consider in 2023. This motorcycle comes with a powerful single-cylinder, 4-stroke, 4-valve engine with a displacement mechanism, 31.5 horsepower, and a 6-speed gearbox, allowing you much control over your riding speed.
Also, the Cleveland cycle works hooligun has a superior fuel tank size of 6.5 liters that allows you a longer travel distance compared to its counterparts with lower fuel tank capacities. Also, the 300mm ground clearance allows for easy handling of corners, which makes it a great bike for a beginner when paired with the light 117 weight.
6. Yamaha V-Star 250
The Yamaha V-star 250 is among the few sets within the student's price range and with a V-twin engine. The V-twin engine is hailed for its narrow shape, which allows for aerodynamics by streamlining the motorcycle.
Also, the Yamaha V-star 250 has a high-efficiency engine with 249 cc displacement, offering you high torque while maintaining fuel efficiency. Also, the motorcycle is built from lightweight materials, which tally to 326 pounds in weight, thus allowing for smooth handling.
You will also find the 282 mm single front disk brake and rear drum brakes to offer quality stopping power.
Final Take
Getting convenience in your daily commutes does not imply that you break the bank to purchase a Ducati. A reasonably priced motorcycle that suits your needs to get from one point to another without bloating your fuel budget is all you need.
For this, you need not spend tons of cash and can make savings in the long run as the options we have highlighted are durable and energy efficient. Also, these options offer huge maneuverability and easy handling, allowing you to learn the basics without encountering multiple challenges. When choosing your motorcycle, however, we recommend that you prioritize the features that interest you the most so as to enjoy the service you rip from your bike.