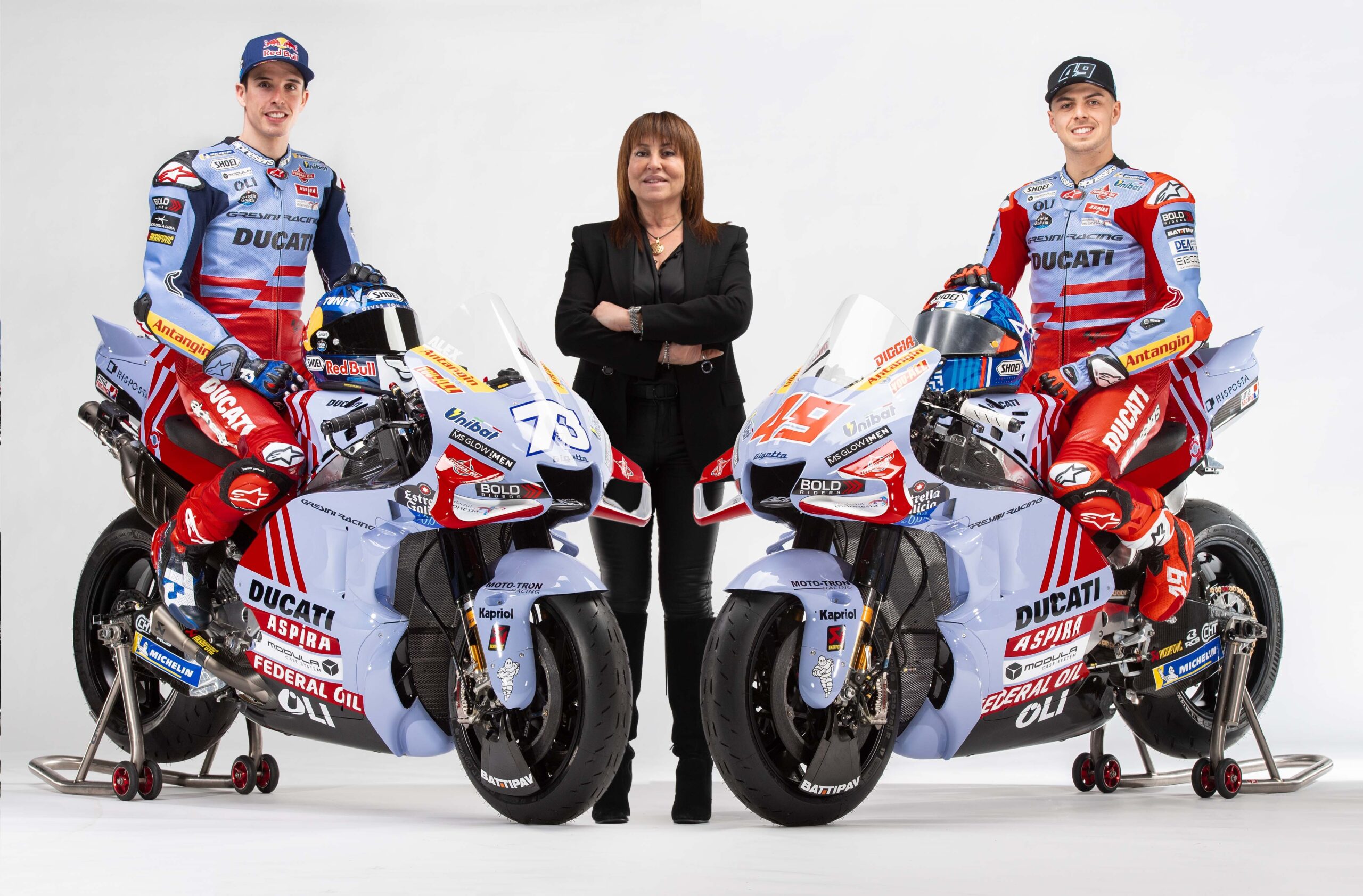 2022 is not an easy year to forget, and there is only one thing that can be done to further raise the bar – to methodically prepare the new season: 2023 starts today with the presentation of the renewed MotoGP team. The novelties are quite a few, starting from the 2022-spec Desmosedici machine with new colours: more of the iconic Ducati red with a modern touch combined with a glossy light blue (slightly pearly) to give even more power to an already beautiful and winning bike.
The arrival of Alex Marquéz is surely the biggest news. The Spanish rider will be aided by Donatello Giovanotti (track engineer) and Andrea Mattioli (data engineer) while inheriting the rest of the team that last year celebrated four wins alongside Bastianini.
On the other side of the pit-box, Fabio Di Giannantonio has one important piece of news as (former Suzuki) Frankie Carchedi joins in as crew chief. The feeling in the recent Valencia test was already quite interesting and it will only be a matter of time to see the whole team in action in February's official test at Sepang, which will officially open the new season.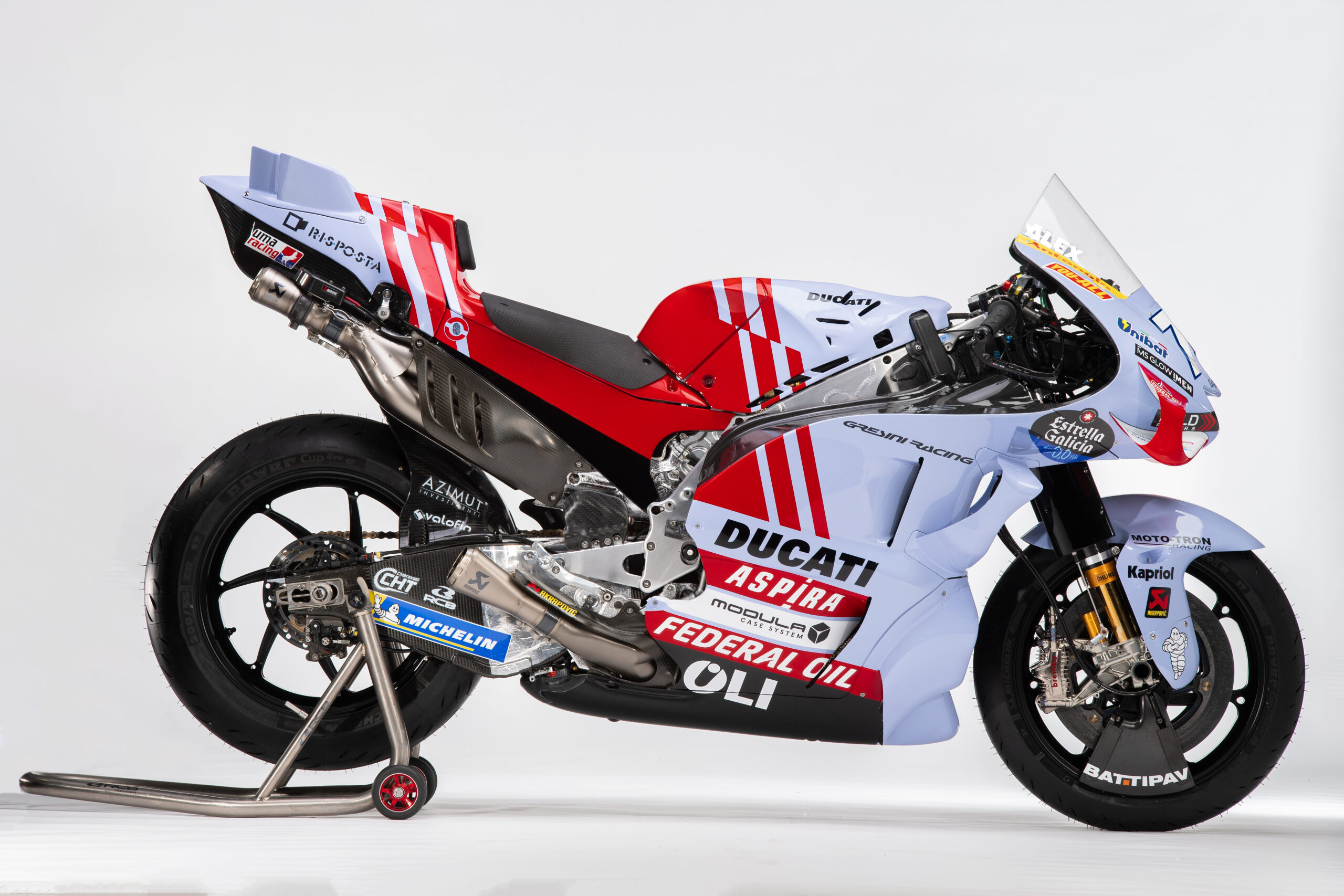 FABIO DI GIANNANTONIO #49
"We start 2023 with a pinch more of red, which stands for determination, passion, fire… I'm eager to continue growing and do well. We want to take this new season race by race, with the awareness that this is the right time: the top ten should be the regular occurrence, while top five a realistic goal. The team is charged up and I trained 300% hard for this year – we're ready!"
ALEX MARQUEZ #73
"Today is a really special day: to see this team so tight together and ready is a thing that brings great emotions. To be here at this presentation is a very special thing. To see so much eagerness and excitement within the team and the people that came see us is something I really like. Now the work starts, for a preseason that hopefully with enable us to be 100% ready for the first race at Portimão. The goal is to have a great start to the season because it will set the pace for the rest of 2023. We have the tools and the will to do well; it won't be easy, obviously, but the right approach helps a lot in these scenarios."
NADIA PADOVANI – TEAM OWNER
"We're very excited for this new adventure. 2022 was incredible in every way, but the idea is to continue to improve and surprise. We're a young team with great ambition: Fabio will have the chance to showcase all his potential in his sophomore year and Alex is eager to take the stage back… we will do our best to make sure both can succeed. Today is almost a return to normal with such an important presentation and with the people joining us: a big thank you goes to the sponsors and the whole team who worked hard to be ready."