H&H Classics is offering an exquisite collection of 22 motorcycles from the 1950s through to the early 2000s, which all belong to a single enthusiast.
The motorcycles, which includes eight BMWs, four Hondas, two Moto Guzzis, BSAs, Yamahas, Kawasakis, one MZ and one Suzuki, will be offered for sale individually on 15 November at the National Motorcycle Museum, Solihull.
Among the eight highly desirable BMW touring and adventure bikes, is a luxurious 1974 BMW R90S. Recognisable by its unique black fading to silver paintwork, it was the dream bike for many in its time. Costing almost double its Japanese counterparts, the R90S holds a prestigious place in motorcycle lore. A simple bike to maintain and boasting a near bulletproof engine, this R90S is estimated at £5,000 – £7,000.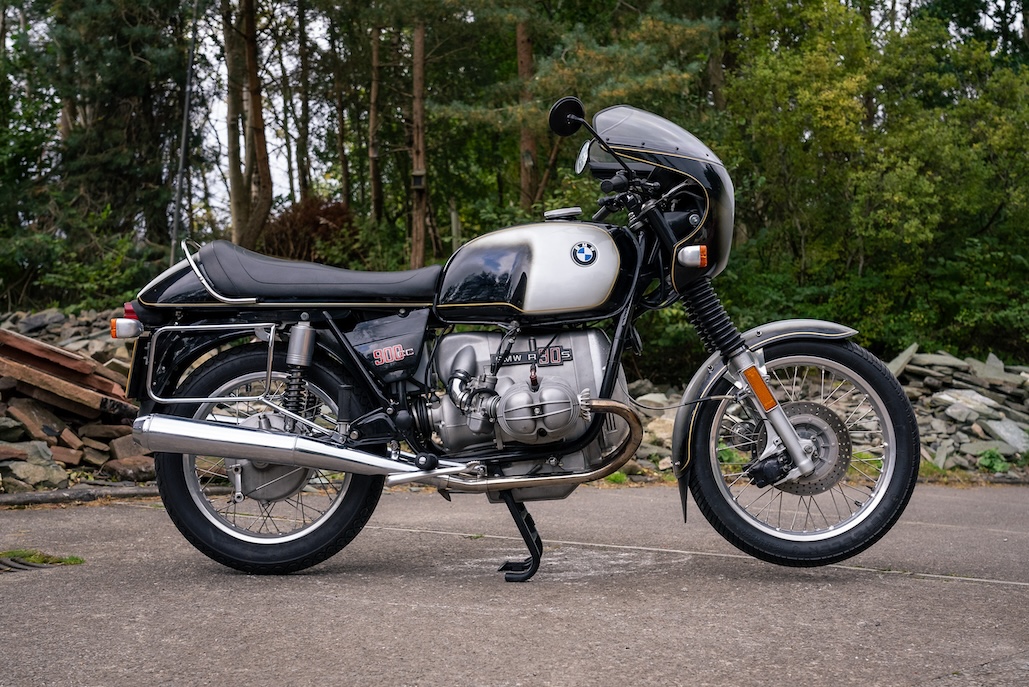 Meanwhile a 1978 BMW R80, carries an intriguing tale, believed to have served a Chief Constable during its earlier days. This narrative is accentuated by its chrome-plated carrier/pannier framework, which stands as a symbol of its dignified past. While still appreciating in value, this example is estimated between £2,750 – £3,750.
Ian Cunningham, motorcycle specialist at H&H Classics, said: "This collection is truly a fantastic display of the timeless engineering and artistry of BMW motorcycles. Spanning multiple decades, each bike carries with it a fascinating story and represents a pivotal moment in motorcycle history. The condition of these bikes is a testament to BMW's craftsmanship and the loving care bestowed on them all by this passionate collector. For enthusiasts and collectors alike, this is a fantastic opportunity to own a piece of that rich heritage."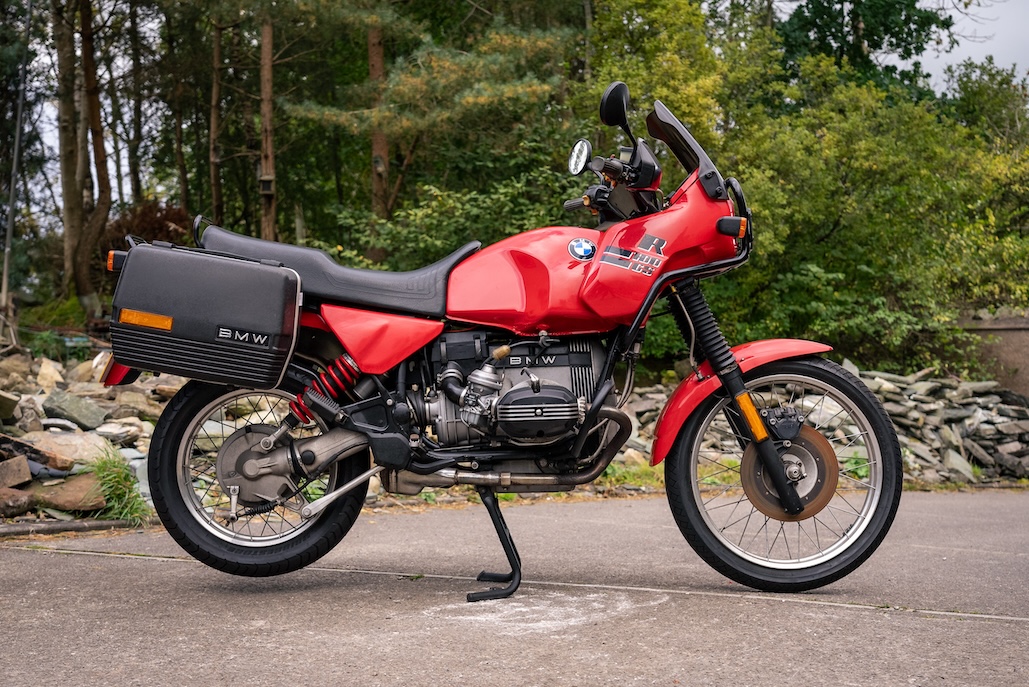 A timeless 1980 BMW R80 is also offered for sale, estimated between £2,000 – £3,000. This example remains in an impeccable original condition, fitted with the iconic BMW panniers and an R90S style nose fairing. The R80's position in motorcycle history is further cemented given its rarity in standard form, especially as many of its contemporaries have been transformed into 'Brat Bikes' or 'Cafe Racers'.
Adding to the allure of the collection is a 1991 BMW R100GS, a testament to BMW's versatility in producing multi-purpose bikes. This specific model holds a place of pride, having pioneered the now coveted 'Adventure Bike' market. Its rugged design was further popularised as it dominated the Paris Dakar rally throughout the '80s. Presented in good original condition and fitted with a set of BMW panniers, this example is estimated between £3,500 – £4,500.
Another lot of note is a 1979 BMW R100RT, estimated at £2,500 – £3,500. A beacon of comfort and practicality, this model, with its full touring fairing, introduced a new level of convenience for long-distance motorcycling.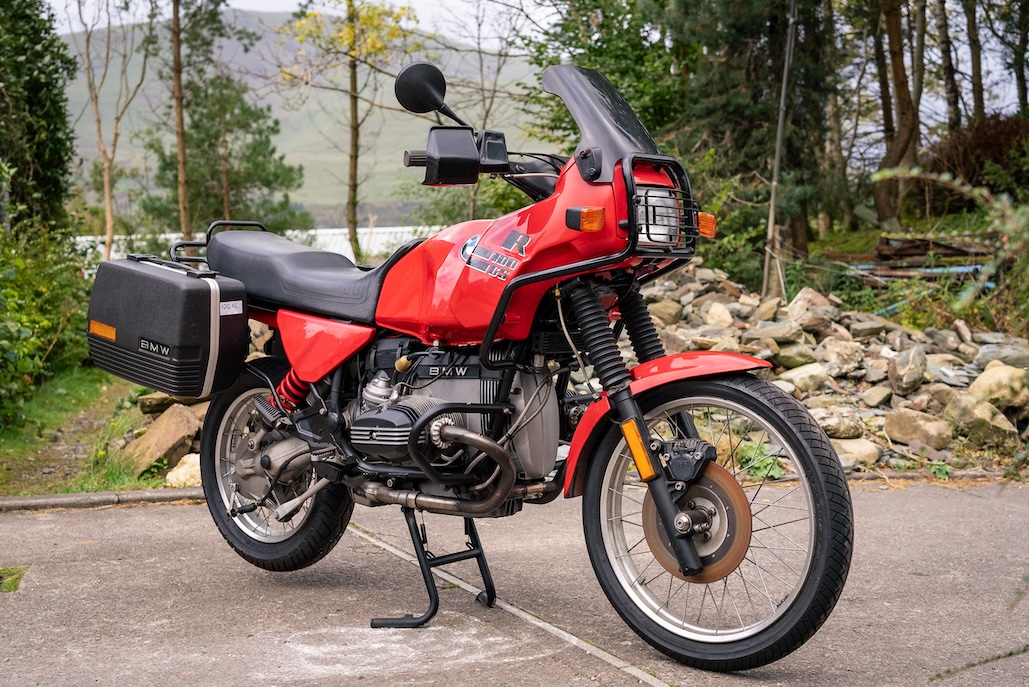 "While BMW motorcycles will be clearly represented throughout the auction, there are also more than 230 other classic bikes and scooters that will be offered during the sale, so there is surely something to suit all tastes and budgets. We are very much looking forward to welcoming everyone to the National Motorcycle Museum in what is sure to be a fantastic occasion and celebration of bikes and scooters from a bygone era," concludes Cunningham.
Viewing of all of the lots will take place at the National Motorcycle Museum, Solihull, from 1pm – 6pm on Tuesday 14th November and again from 9am on the following day. The auction itself commences at 11am for scooters and 1pm for motorcycles on Wednesday 15th. Interested parties must be registered to bid and bids can be made in person, online, over the phone or by leaving a commission bid with H&H Classics. To view the full listing of lots being offered in the auction, visit www.handh.co.uk.
More auction news can be found on our dedicated page here: Motorcycle Auction News
For more info on H&H Classics head to their website: https://www.handh.co.uk/