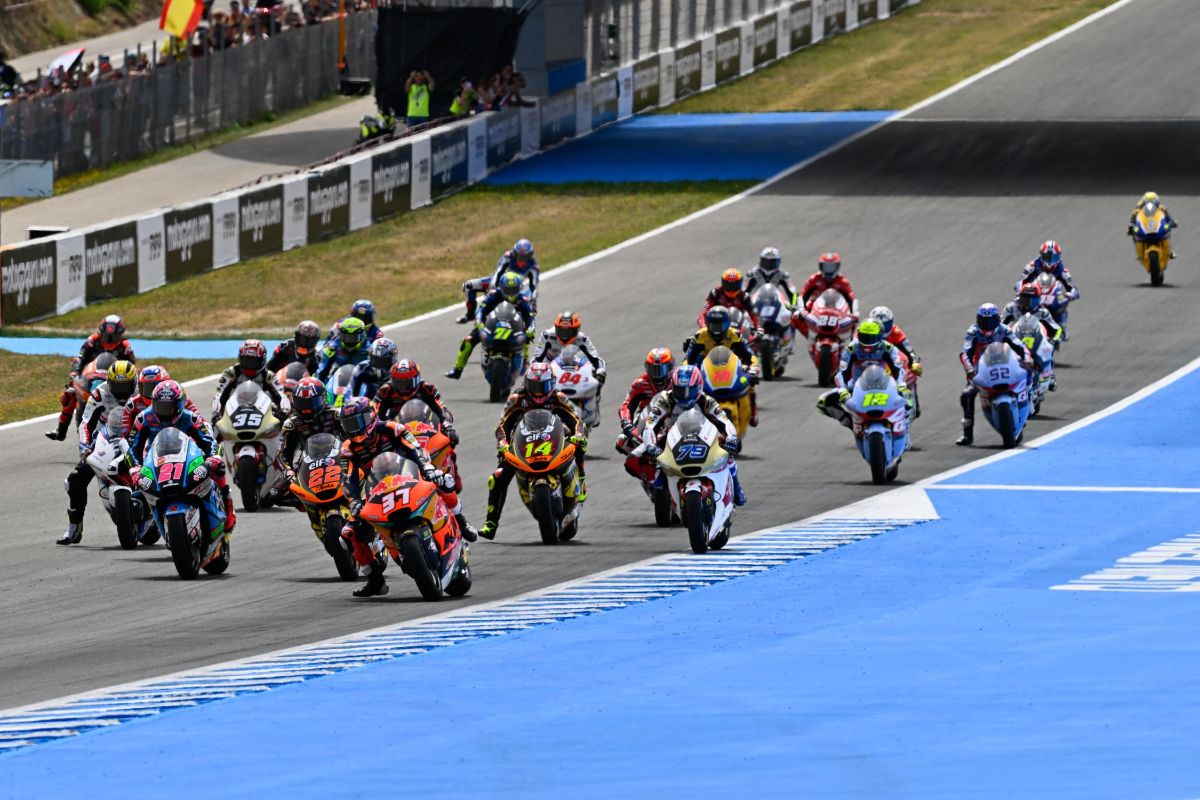 Sam Lowes (Elf Marc VDS Racing Team) is an established winner in Moto2™, but mamma mia what a win that was in Jerez. The Brit will hope to find a little more of that magic in Le Mans, and reestablish his consistent presence on the podium.
Behind him though, Pedro Acosta (Red Bull KTM Ajo) still managed to make it a weekend in his favour, pulling equal with Tony Arbolino (Elf Marc VDS Racing Team) on points at the top of the table. Their duel will likely roll on and it's current advantage Acosta, but Arbolino did a good damage limitation exercise in Jerez considering he couldn't quite find the pace. Le Mans sometimes sees the skies open, too…
Meanwhile, Alonso Lopez (CAG SpeedUp) continues to prove a fast, fast face at the front. He's now homing in on Aron Canet (Pons Wegow Los40) in the standings, with Lowes not far behind. Will the trio shuffle again at Le Mans? We'll find out at 12:15 (GMT +2) on Sunday!
For more Moto2 info checkout our dedicated Moto2 News page
Or visit the official MotoGP website motogp.com