Dunlop has launched its latest sports touring tyre, Sportmax Q-Lite, which combines hypersport-style performance with a high-mileage tread and improved handling.
This mix makes the Sportmax Q-Lite suitable to tackle the demands of daily riding on lightweight bikes, such as the 125cc and 250cc categories.
The tyre brings hypersport design and performance to the lightweight sector. Advances in the single radius profile of the Sportmax Q-Lite gives the rider a similar feel at any speed or lean angle. This feature is crucial to giving riders a consistent level of confidence whether riding in the city or navigating a twisty road.
Sportmax Q-Lite replaces the TT900 GP and offers a 60% mileage improvement compared to its predecessor1. It is also a marked improvement in overall grip and handling thanks to breakthroughs in tread design allowing for an optimised contact patch even under high loads.
Dunlop has developed a bespoke compound for the Sportmax Q-Lite. It features a full carbon compound with state-of-the-art grip resins that provide added grip on both wet and dry surfaces by optimising the pattern design, tyre profiles, tread compound and casing construction.
The hypersport-inspired tread pattern gives it a sporty appearance with grip and handling to match. Structurally, the tyre casing stiffness has been optimised per individual size by adjusting the carcass construction and number of breakers. Furthermore, groove shapes were developed using FEA (Finite Element Analysis) simulation to optimise mileage and reduce uneven wear.
Luca Davide Andreoni, Marketing Manager, Dunlop Europe: "Dunlop Sportmax Q-Lite is a great combination of style and technology, blinking the eye to young motorcycle enthusiasts who are looking for outstanding grip and protection combined with a stylish design."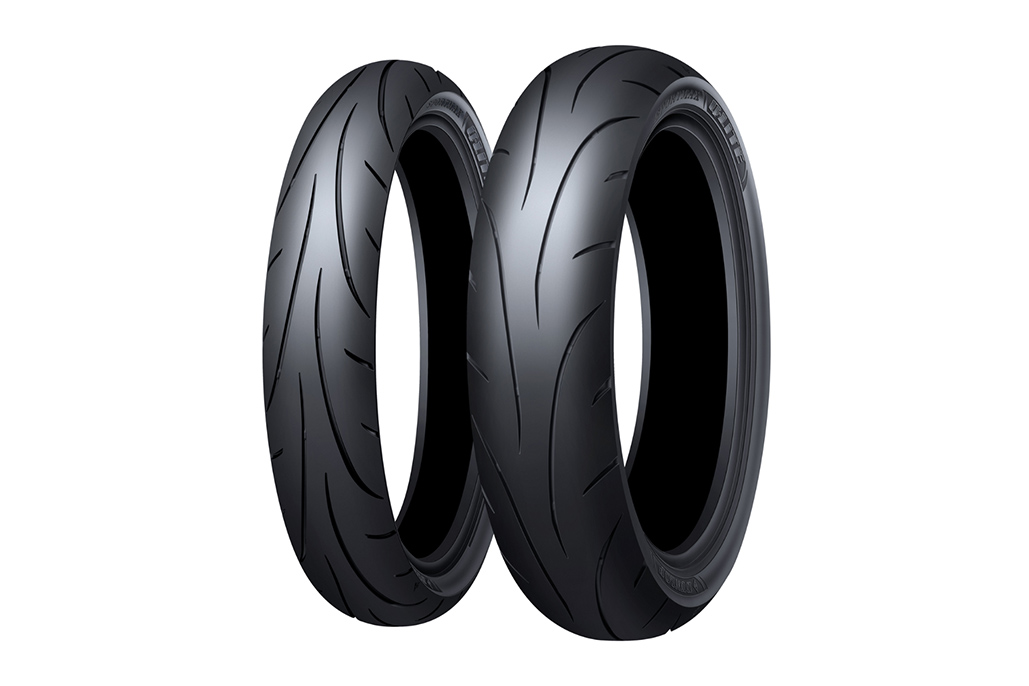 (1) Test performed by Sumitomo Rubber Industries, Ltd in Japan in 2021, at Shirosato Test Center.
Sizes 110/70-17 and 140/70-17 on YAMAHA YZF-R3 and KAWASAKI Ninja 250.
Testing results obtained through tread depth measurement, comparing SPORTMAX Q-LITE and TT900GP near wear indicator in the centre part of rear tyre.
Measurements recorded before testing and after 1200km.
Vehicles and riders were reconfigured and switched in order to equalise the mileage.
Air pressure (COLD):YZF-R3 2.0 bar Front ; 2.5 bar Rear / Ninja 250 2.0 bar Front ; 2.25 bar Rear.
Individual results may vary.
For more Dunlop Tyre news check out our dedicated page Dunlop Tyres
or head to the official Dunlop Tyres UK website visit dunlop.eu/en_gb/motorcycle.html