Royal Enfield, the global leader in the mid-size (250cc-750cc) motorcycle segment, announced a dynamic collaboration with London based artist, designer and engraver Johnny Dowell, otherwise known as King Nerd, who has gained a cult following by combining old and new aesthetics in his distinctive style.
Whether it's creating bespoke watches, designing limited edition footwear or engraving bespoke pieces, Johnny's work is instantly recognisable and coveted by hypebeasts and celebrities alike. He may have been trained to the highest standards by a centuries old luxury institution, but his own sensibilities lean towards streetwear, '90s Hip-Hop and the city that made him who he is – London.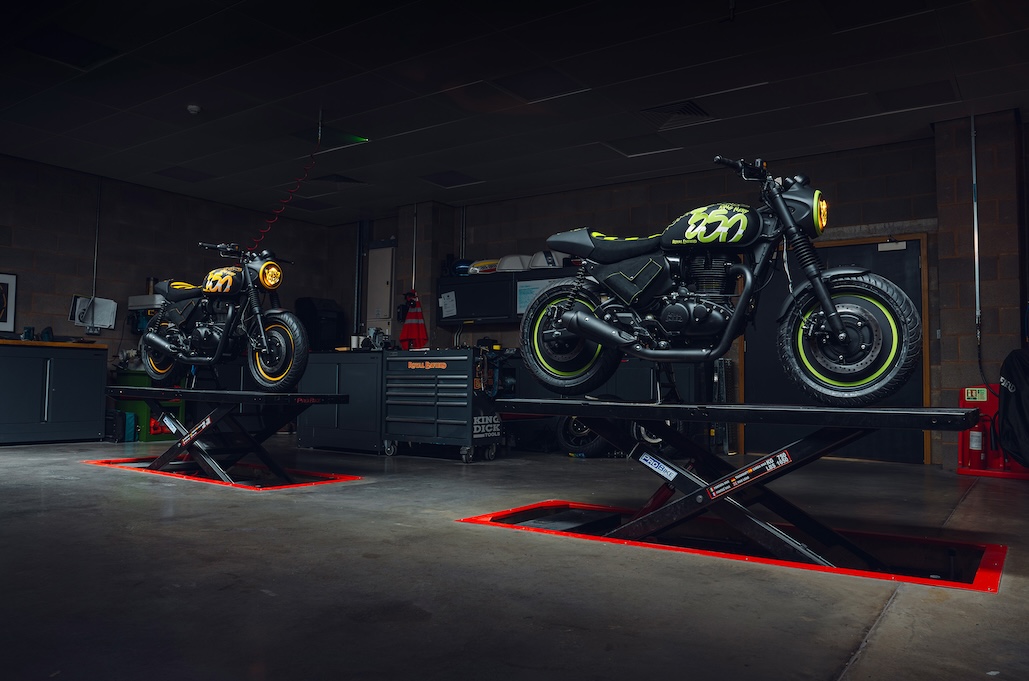 As a lifelong motorcycle fan, there was one Royal Enfield model that spoke to Johnny more than any other, the urban inspired HNTR 350 mirrors the King Nerd ethos of classic-meets-contemporary and it was designed for the city streets that inspired his style growing up. Dialling up the HNTR 350's city-focused design even further, the HNTR X King Nerd project pulls together all of Johnny's inspirations into five dynamic neon colourways united by a common urban survival theme.
Developed from the ground-up, and built to have a strong Royal Enfield character combined with fresh and appealing compact urban design, the HNTR 350 has been instrumental in bringing a new set of consumers into the Royal Enfield community, with sales exceeding 200,000 units worldwide in just 12 months on-sale, its growing acclaim and adoption by trend makers such as King Nerd is a strong testament that it is doing just that.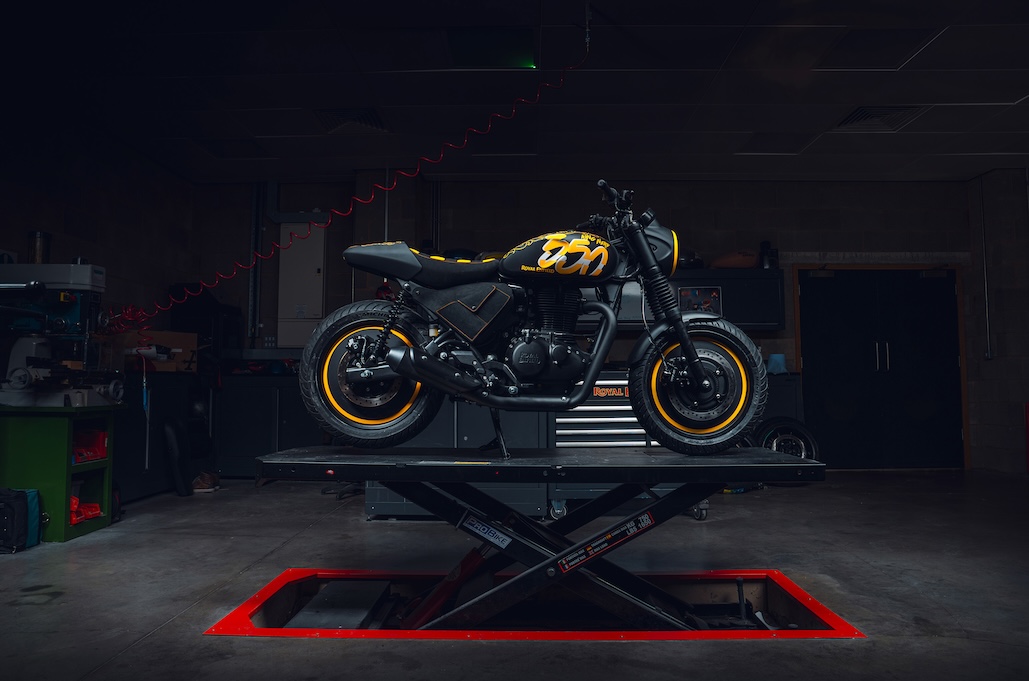 Manufactured in-house by Royal Enfield's Custom World division, these King Nerd HNTR 350 machines have been redesigned with numerous special touches from the mind of King Nerd, including practical hand-made pieces such as the side panel mounted storage pouches for every day essentials, adding practicality without interrupting the stripped back style of the machines. A custom King Nerd headlight graphic lights the way through the city, mounted in a bespoke headlamp surround. The sports tail cover gives these machines a unique style, combined with a custom finished Royal Enfield GMA seat trimmed in Alcantara with contrast design and stitching, hand spun aluminium wheel covers complete the look for an aggressive first read profile.
Each of the five HNTR 350's feature unique custom paintwork with an ornate scroll design and King Nerd 350 logo, individual hand engraved plaque and custom keys with the King Nerd logo.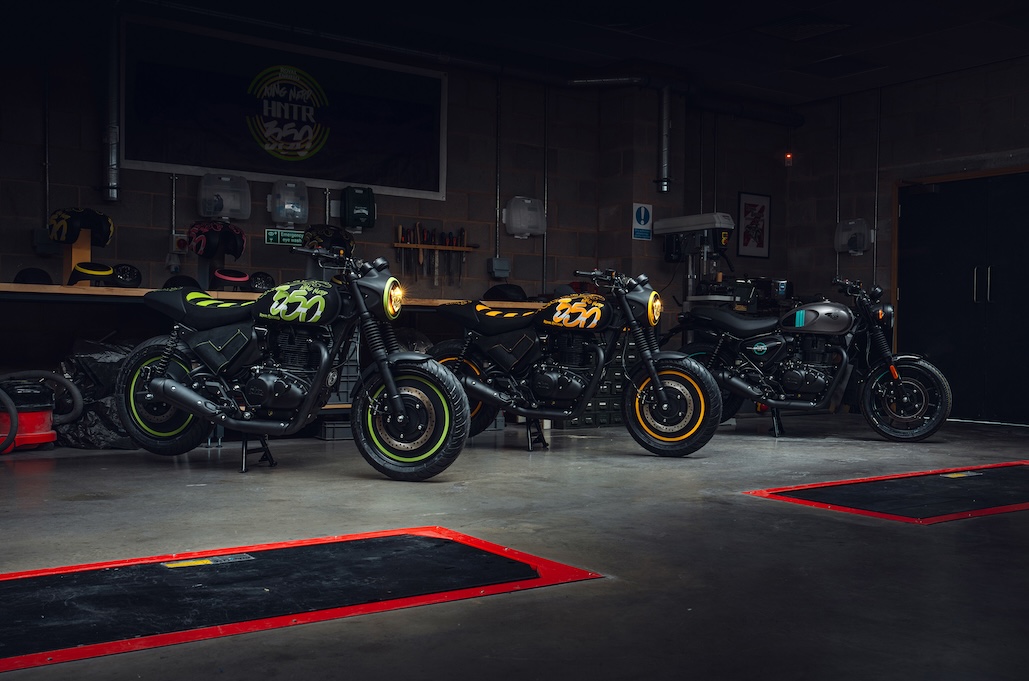 The final three machines in the King Nerd X HNTR 350 line-up will be revealed for the first time at Royal Enfield's global rider gathering MOTOVERSE in Goa from the 24-26th November, after which they will tour the world as art installations – Keep a look out for them at a Royal Enfield event near you.