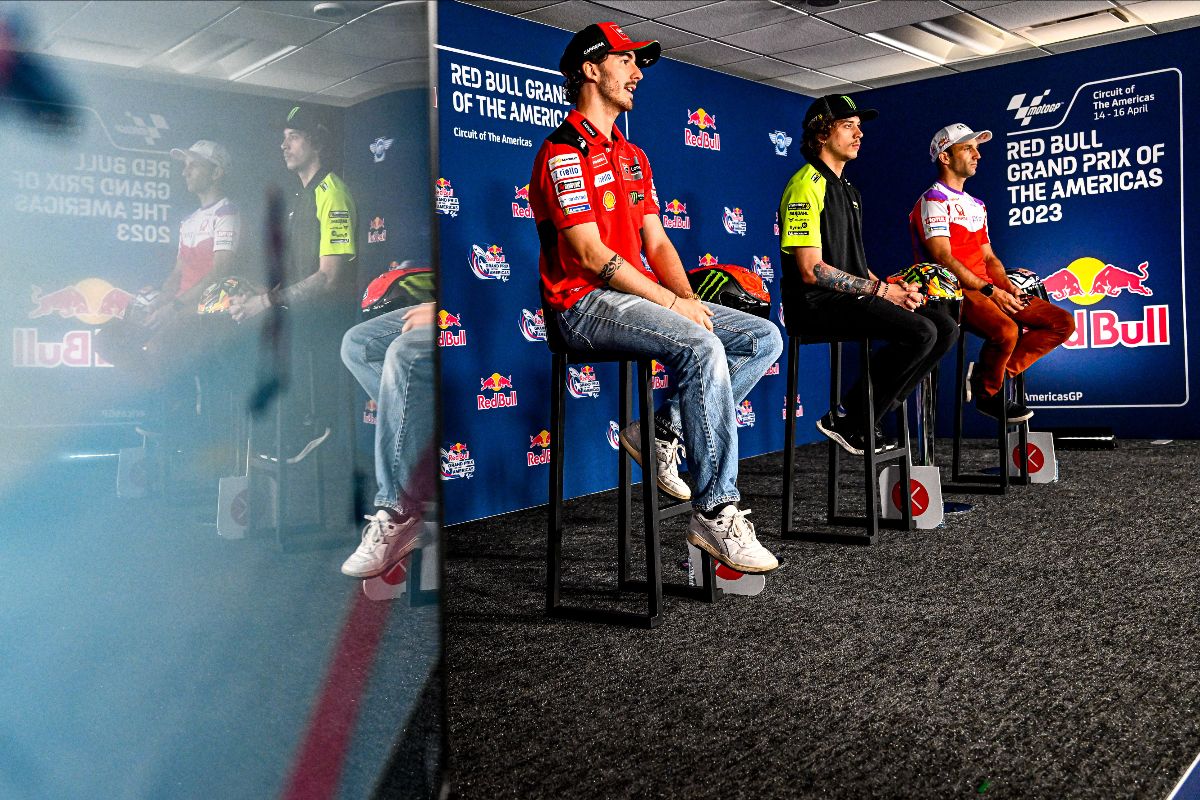 Quotes from Bezzecchi, Bagnaia, Zarco, Alex Marquez, Miller, Quartararo and Oliveira ahead of the Americas GP.
From Termas we've landed in Texas and boy howdy is it great to be back! Two press conferences kicked us off on Thursday, the first comprising Marco Bezzecchi (Mooney VR46 Racing Team), Francesco Bagnaia (Ducati Lenovo Team) and Johann Zarco (Prima Pramac Racing), and the second Alex Marquez (Gresini Racing MotoGP™), Jack Miller (Red Bull KTM Factory Racing), Fabio Quartararo (Monster Energy Yamaha MotoGP™) and Miguel Oliveira (CryptoData RNF MotoGP™). Here are some key quotes!
LINE UP 1: BEZZECCHI – BAGNAIA – ZARCO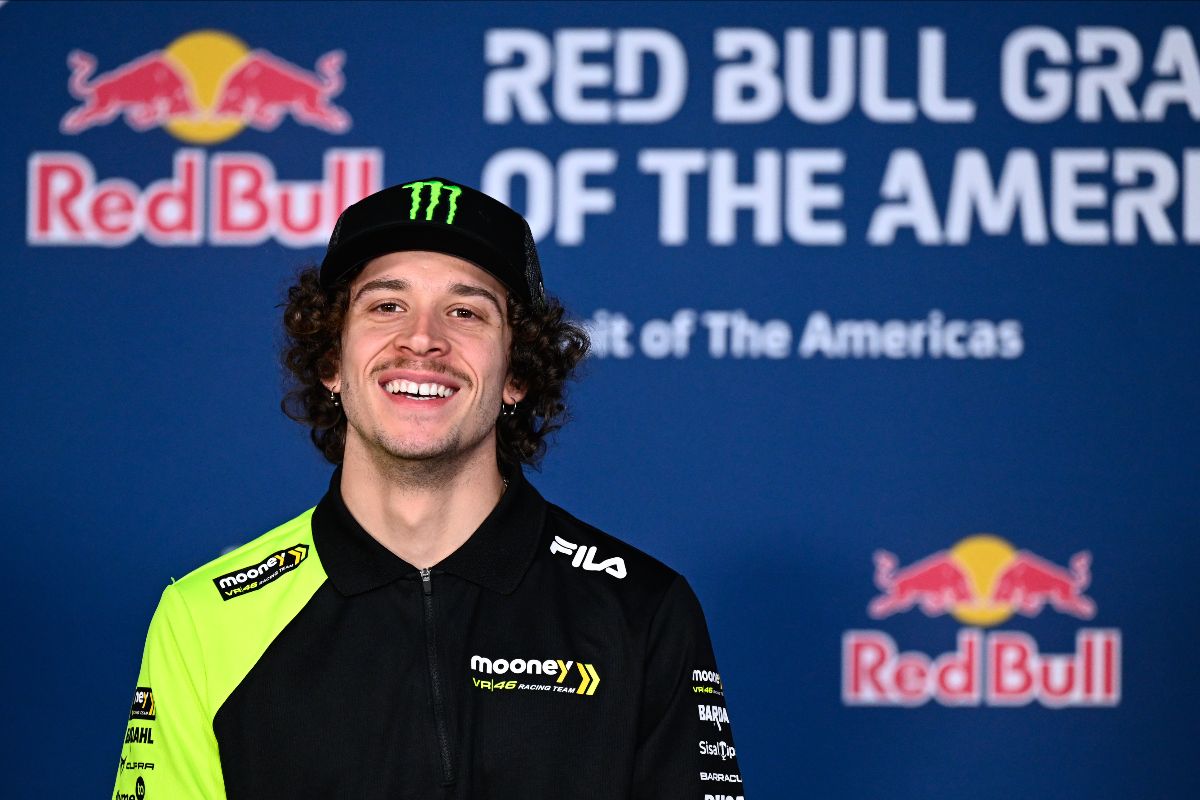 How special is it leading the championship for the first time?
MARCO BEZZECCHI: "Yeah, it was a particular week for me at home. It was a very nice feeling to come back and to see all the love from my family, friends, and all my fans at home. It was something that I didn't expect honestly but it was fantastic. I feel good, and I feel happy but I also know it's already time to race again so I also feel concentrated."
How many times did you watch that Termas race?
"Many. I think more than 20. As soon as I had some time I put it on the TV, and when I ate whenever I was at home. It was fantastic!"
What's the message from the camp right now?
"Well, definitely to keep my feet on the ground because Matt, my dad, and everyone in the team is saying this to me, but it's also what I think. We were already in this same way of thinking. To think about the championship, honestly, it's very early so I'm not thinking about the championship I'm just enjoying the victory and in the end I arrive here how I arrived in Argentina, just being myself and trying to be fast."


We saw how frustrated you were in Termas after losing the lead and 20 points, but what did you learn?
FRANCESCO BAGNAIA: "I understood that in the wet everything slips more than in the dry. We were looking with the team what could have caused the crash and the truth is that there is no explanation. It's difficult to explain, but in any case we have to think about this weekend and focus on what we have to do.
"This is not the time to think about the championship. It's good not to take too many risks, but at that moment I was second and it was the first time I felt so competitive in the wet. I wasn't thinking about staying calm or waiting, I just wanted to open a gap to Alex Marquez who was behind, but without taking too many risks. I didn't do anything different, but I crashed.
"Now we move on. We are in Austin, I love this circuit and I love this country. It's one of the most demanding circuits, but we are ready."
Where can the strengths of the Ducati help you at COTA?
"I think in the first sector, well, in the first two sectors we can be more competitive because the engine is more agile and it helps to line up better in sector one and two. Last year I had problems, I was losing time under braking and that is something I will have to improve, but I think this year's bike will help us."
What do you like most about Austin and the United States?
"I love the atmosphere in America, it's more relaxed. I love being here, going out, having a hamburger… I love walking around here. I've met a lot of people from the paddock around Austin, I think we all love it here."
Could Marco Bezzecchi be a title contender?
"I think we all recognise Marco's talent and speed, but it's too early to be a title contender now. We are only in the third race, I don't want to put my name on it either… we have to keep calm. There is plenty of time, but for sure Bezzecchi will be very competitive for the whole season and if I have to choose a rival I prefer it to be from Valentino's Academy."
On the absence of Marc and Enea:
"Honestly, Marc was one of the guys to beat here this year and Enea too, but it's difficult to know because the level of the Honda's is not the same as it was years ago and we have all moved on and grown. For Marc it might have been more complicated to be competitive, but for sure he would have been there to fight, his way of interpreting this circuit is incredible. So is Enea. We have two less contenders, but the level of the other riders is very high."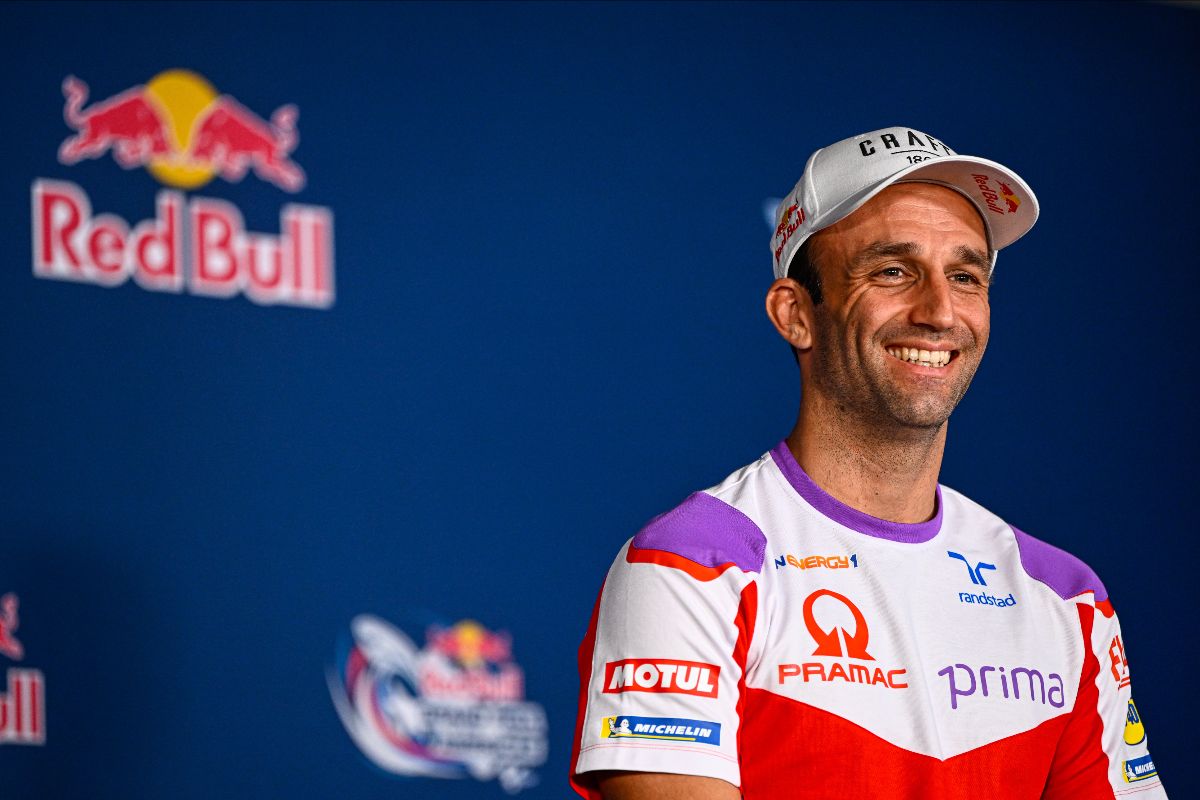 How do you assess your start to 2023?
JOHANN ZARCO: "I'm pretty happy overall with the two races. For me, the sprint race is a good to prepare for the Sunday, and I've always been well prepared for the Sunday and the big result came twice. I'm happy about it. Clearly, the conditions in Termas were almost my conditions to perform easier compared to the dry. I expected to win but Marco was too fast at the beginning and in the end, I had to recover the time that I lost. But being third at the beginning of the third weekend is a pleasure, and it's a sign that many things are possible. I'm happy, and as Marco said everything is so early so we need to get focused on the weekend and try to get a good feeling. It's a tough track here. I was fast last year but not very consistent. If I can find a good pace I can wish for good things."
Have you got any ideas on how to be more competitive in the opening laps?
"It's a way to ride the bike. It seems the way I ride it at the end of the race when the others have less grip, I've got an advantage, but when the tyres are pretty fresh I miss a few tenths. But when everybody is fast around you, it's also very tough to fight. The starts have been much better than last year and this is useful even if I could not fight very well at the beginning of the race I didn't lost time at the start and at the first corners. It's small things, we cannot say that we have to change anything. We are always talking about feeling and trying to get his pure feeling that will help me to do whatever I want when I want."
LINE UP 2: ALEX MARQUEZ – MILLER – QUARTARARO – OLIVEIRA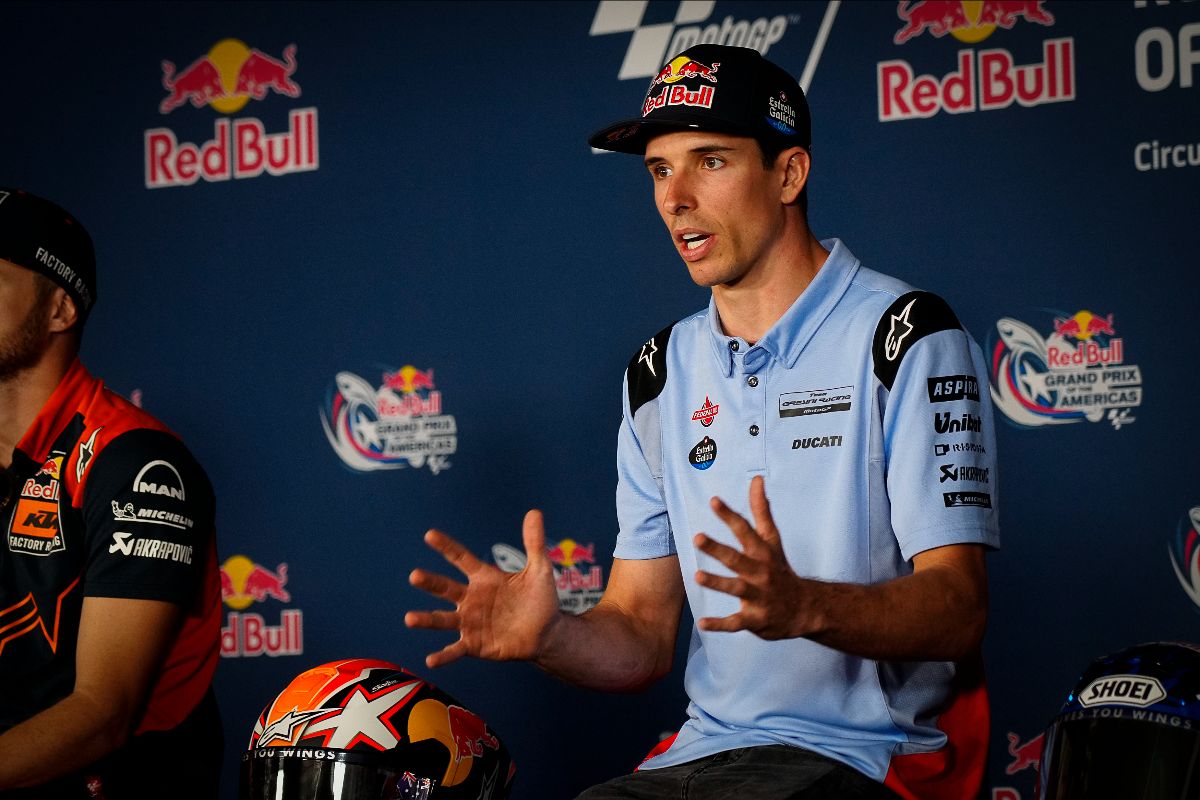 ALEX MARQUEZ: "I'm so happy with the level we're showing, it's much better than what I imagined before starting the season with Ducati and Gresini but we also need to be realistic, we're not on the level of the best Ducati riders in the dry so we need to keep working, we are in constant progression going up and that's good, but we need to be realistic and go step-by-step. Starting like this is really good for the team and also for me because I'm coming from two difficult years, especially the last one, so to start like this for my confidence and motivation is really good. Were not on the level of the best Ducati riders but we need to do as we have until now, try to get points, try to be there for the Championship. We have a lot of races and Sprints ahead, so we need to focus on those points and not take any 0s. To be there will be important this year. Every weekend it'll be important for us to take steps forward."
The Marquez name is no stranger to the top step… could this be a chance to win?
"If Marc comes to Austin, you know you only had half a chance to win. Without Marc here, maybe it becomes 85%! I don't know, it's a new track with this bike for me. I don't know how it'll come to us. We have quite clear ideas of what we need to improve, so we'll try to do our best again and have a solid weekend. Why not a win? But it's not our objective at the moment, we need to be realistic. Our position is between 4th and 7th more or less, but if we have the chance to take a podium or try and win, for sure we'll try, but realistic for the moment it's 4th to 8th."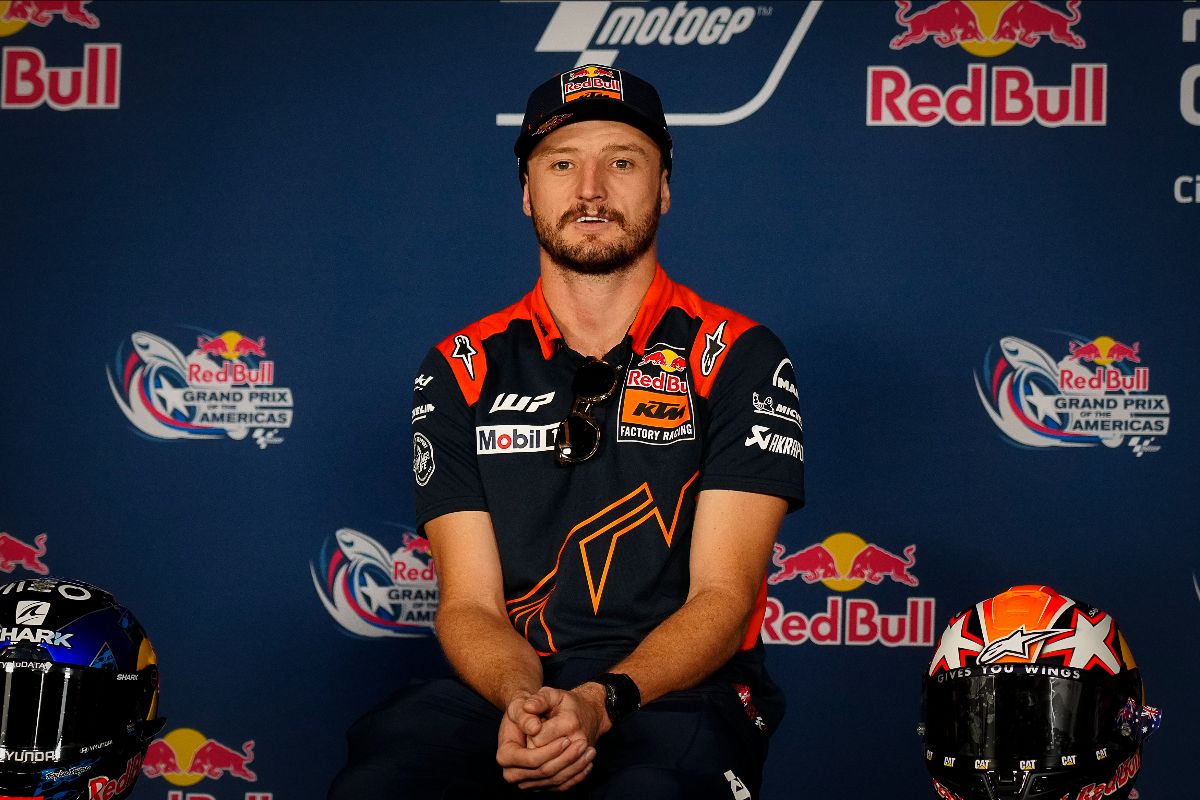 It feels like this has the making of a first big result here for you with KTM, do you get that vibe?
JACK MILLER: "Yeah for sure, I love coming back here to COTA. It's definitely one of the Grand Prix that I look forward to most on the calendar, probably one of my favourites. The track is so different to everywhere else that we race. It has its positive points and its different points which is nice. I'm looking forward to it, I think with this KTM I'm excited to see what we can do around this track because the points that I'm finding myself strong on the bike generally play into the parts of this track. We'll see what we can do this weekend, hopefully, we can get a decent crowd for both Saturday and Sunday and put on a decent show."
Is your front-end confidence with the KTM going to help at COTA, and where?
"Yeah, I think we've managed to improve the braking performance of the bike, the decelerating performance. I think going into this Grand Prix this is one of the key factors you need with corners like corner 1, and whatever it is before the back straight, and then after the back straight, and the last corner as well. I think having a decent bike that's performing well on the brakes is going to be key, also the way the bike changes direction is really precise and it's giving me good feedback through the handlebars in terms of wanting the change direction so I think sectors 1 and 2 will definitely be pretty nice on this thing."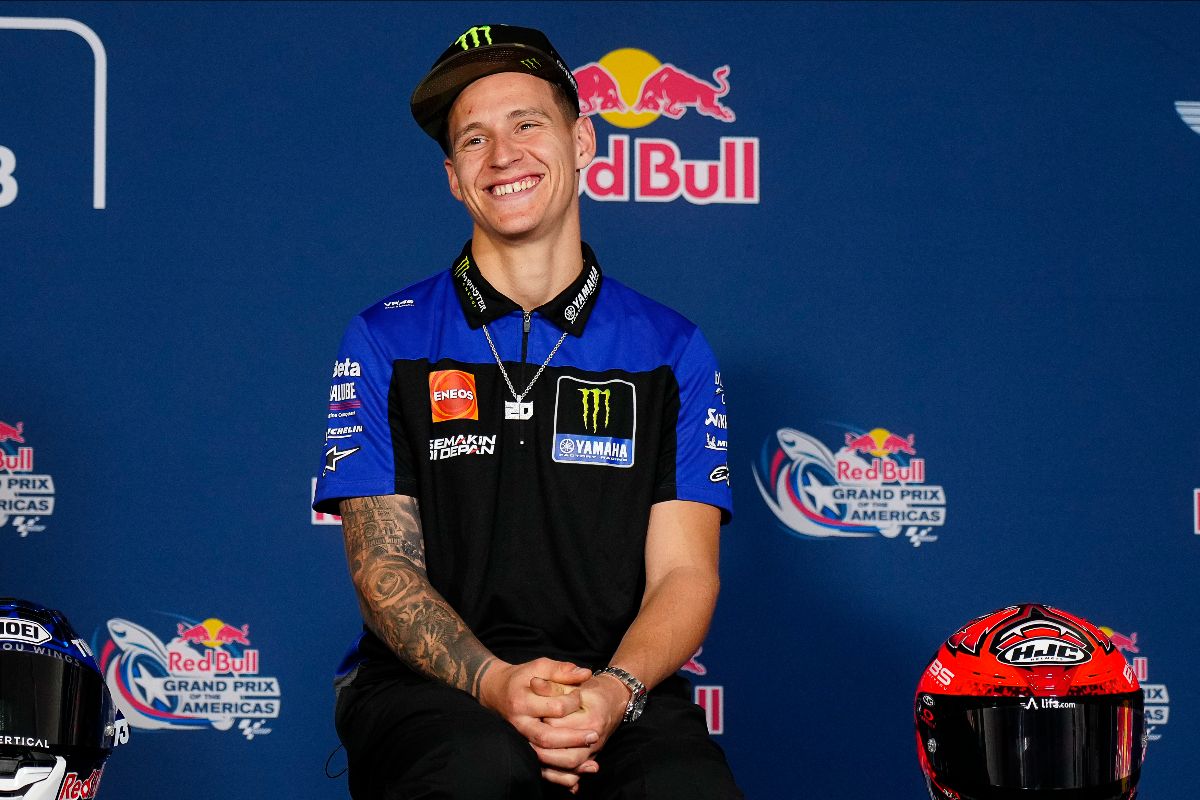 Your position at the moment doesn't feel like a true reflection of your potential or speed this season, is that how you see it?
FABIO QUARTARARO: "Our potential in the wet in Argentina was great, the pace in the Sprint wasn't the best but we're not so far. Qualifying is the point we need to work on, and it'll be key this weekend to have a great qualifying."
What's missing in the M1 this year so far to make it feel like your bike?
"It's not so much, but everything is so tight that if you're not 100% confident on the bike it's still difficult. Portugal wasn't too bad, but we had a test just before. We had to figure out in Argentina the conditions, every time we were going on track we were changing something and it was getting better and better. So hopefully we can find our base on this track, and especially in qualifying make a step forward."
On Toprak:
"That's not my thing… of course it was a great opportunity for him to try the bike for two days, but I've never really talked to him about this test. Then the future of Yamaha, it's not in my hands, we'll see who is my teammate next year, it could be Franco or someone else."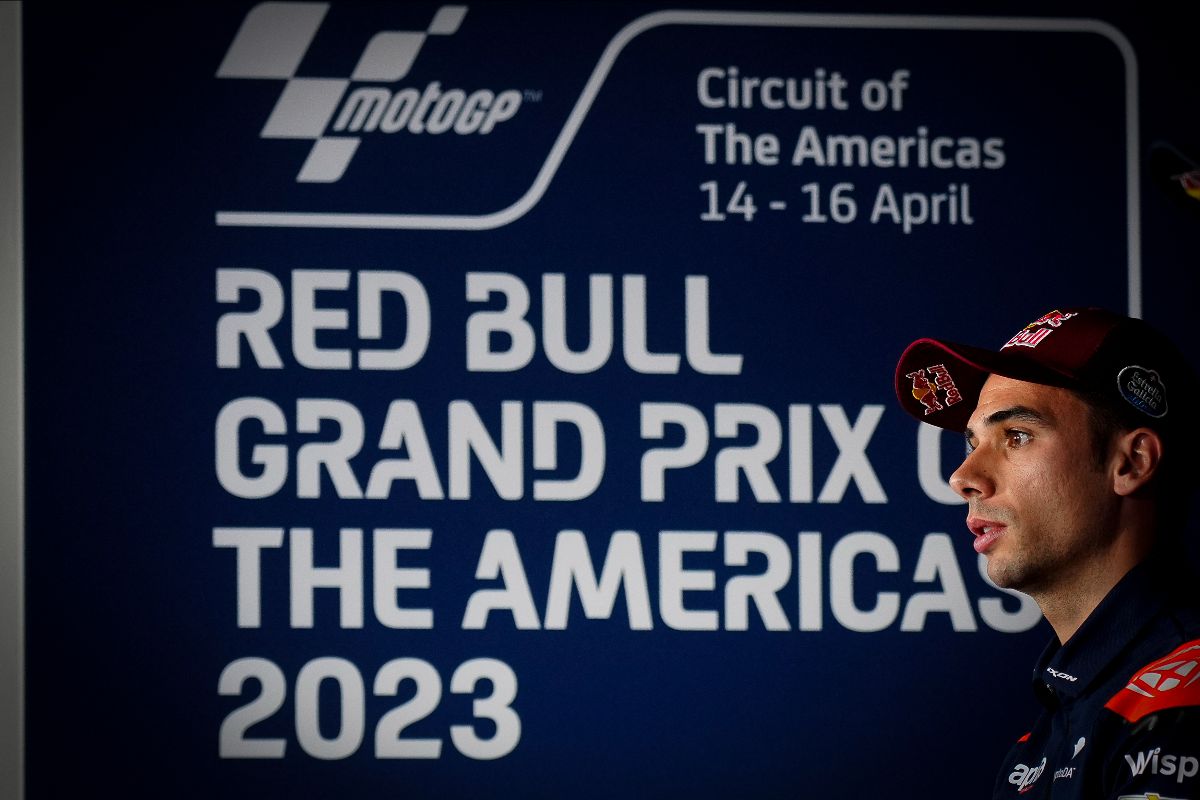 Can you explain to us about your injury and recovery?
MIGUEL OLIVEIRA: "Yeah well, the injury was just a tendon that was a little bit damaged, a couple of tendons in the hip. So basically the problem was that I couldn't open my leg and swing my leg over the bike without pain so the traveling to Argentina was very long. I was in a lot of pain for three days, it was pretty tough but I had to take the decision to rest. It's a shame that the first couple of races were back-to-back otherwise I think I could've raced the following weekend as we are doing now. From everything that happened Sunday, I'm very grateful for not having any major injuries out of that."
Your pace in Portimao should give you confidence with the Aprilia for the rest of the season?
"Yes Portimao was indeed a track that maybe was better suited to my style and not the areas that I was struggling with the Aprilia which was straight braking. Here in Texas, I think I will struggle a bit more to adapt to this area where I'm not really comfortable yet, but I think we have the opportunity from tomorrow to start working on this and being able to get more comfortable with the bike. We have time, it's a long season and I just want to restart my season here again and hopefully score points in both races which will be important."
What are your expectations and hopes for the weekend?
"Well, I think I have to see tomorrow. I need to discover the track with this bike. I don't see any specific reason why the Aprilias cannot be competitive here so we just need to start and make progress through the practices and the weekend as the time goes on and we get more time with the bike to be fast which is the main target."
For more MotoGP info checkout our dedicated MotoGP News page
Or visit the official MotoGP website www.motogp.com