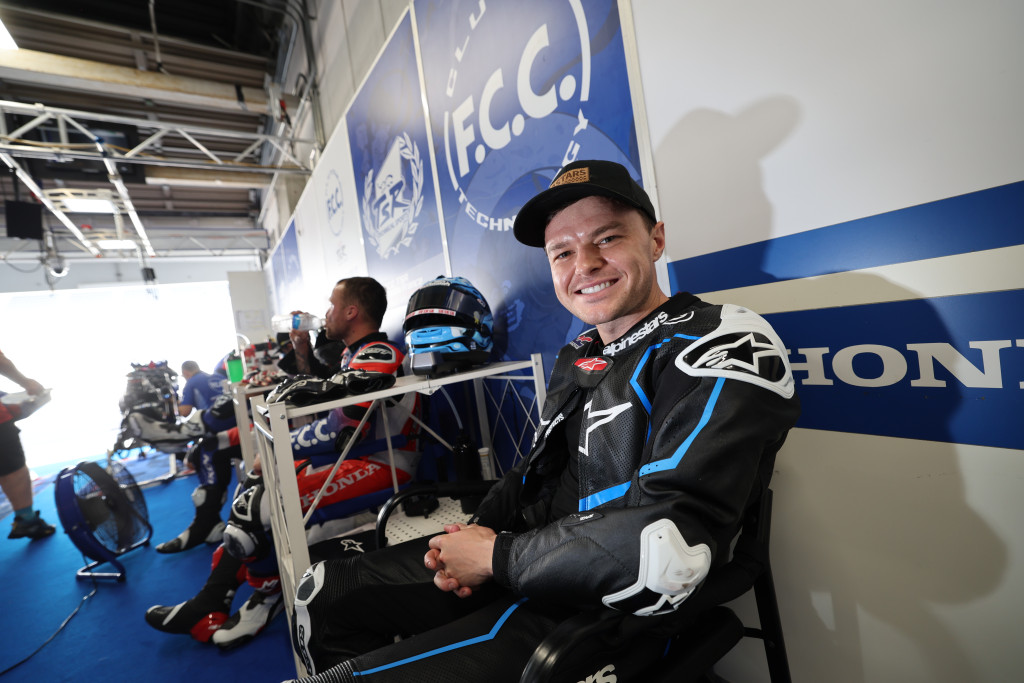 World Supersport race winner Tarran Mackenzie will make his FIM Endurance World Championship debut in this weekend's 44th Coca-Cola Suzuka 8 Hours Endurance Race with F.C.C. TSR Honda France.
Having travelled to Japan as reserve rider for Team HRC, the 27-year-old joins forces with Mike Di Meglio and Alan Techer to race the #1 Honda CBR1000RR-R FIREBLADE SP for what will also be his first taste of the 5.821-kilometre track in competition mode. The Briton replaces Australian Josh Hook, who was injured training for Japan's round of the EWC.
After testing for F.C.C. TSR Honda France yesterday (Wednesday), Mackenzie said: "My first time on the TSR bike was a great experience and a lot of fun. I just came to this track as a reserve rider for HRC, so this is quite unexpected. I've never raced here and I've never done an endurance race. Obviously there's a bit of pressure riding with TSR, which is in contention for the championship and it's their home track. But they've been really welcoming and my two team-mates have been really nice and made my job at lot easier."
Mackenzie makes his EWC debut less than a week after his maiden FIM Supersport World Championship victory at Most, Czech Republic. Malaysian Adam Norrodin, who partners Mackenzie in the PETRONAS MIE Racing Honda Team's World Supersport line-up, will also contest the Suzuka 8 Hours, as will the squad's World Superbike rider Hafizh Syahrin. They will ride for Team Frontier and AutoRace Ube Racing Team respectively.
F.C.C. TSR Honda France starts the Suzuka 8 Hours one point behind Yamalube YART Yamaha EWC Official Team as it bids to win the FIM Endurance World Championship for Teams for the second year running.
The 44th Coca-Cola Suzuka 8 Hours Endurance Race is due to start at 11h30 local time on Sunday 6 August.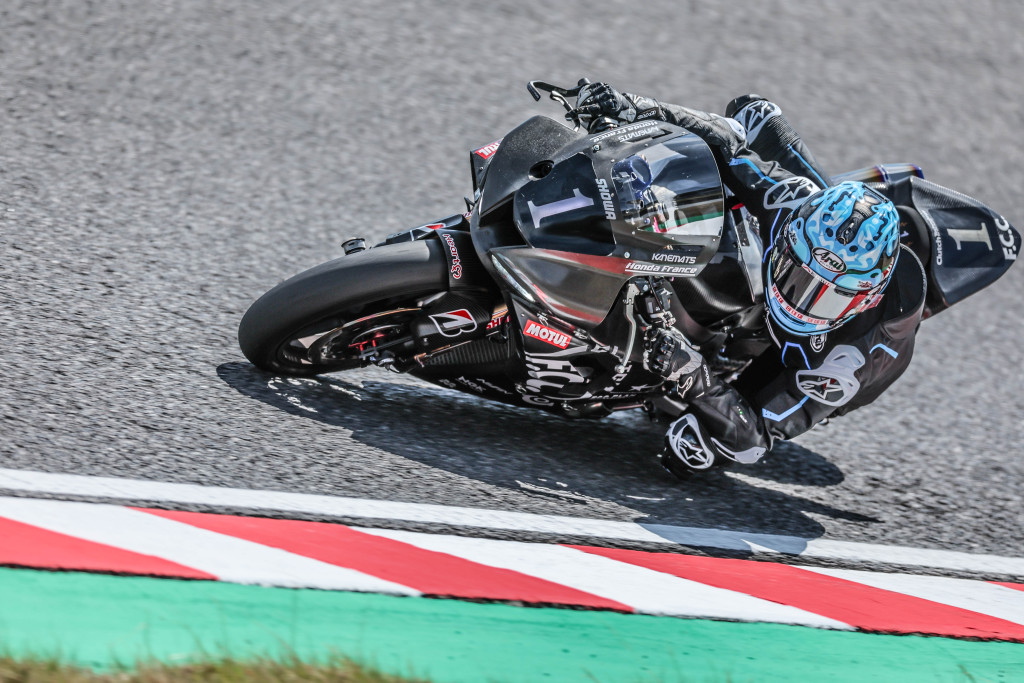 Q&A: TARRAN MACKENZIE
How did the opportunity to ride for F.C.C. TSR Honda France in the Suzuka 8 Hours come about?
"Team HRC needed a reserve rider so I thought I'd be coming here for a small holiday and to celebrate my victory from last weekend but obviously to be fully prepared with my kit and everything if I was needed. Then I was asked if I would like to replace Josh. The idea was to ride yesterday in the test and see but they were quite happy so we're going to make the full weekend and do the race."
Is this your first time racing at Suzuka?
"Yes, I've done two tests with HRC and yesterday was my third time here and Sunday will be my first time doing the race. Obviously there's a bit of pressure riding with TSR, which is in contention for the championship and it's their home track. But they've been really welcoming and my two team-mates have been really nice and have just made my job at lot easier."
How different is the Honda you'll be racing here and the Honda you raced in Czech Republic last weekend?
"Well 600 and 1000cc so it's completely different and Pirelli tyres compared to Bridgestone. The only thing I can compare it to is the HRC bike which is similar in some ways and different in others so there was a bit of adapting yesterday. My only reference on this track is with the HRC bike so it took a bit of getting used to during the test yesterday. But by the end of the day I did okay I think and hopefully we'll be able to improve before the weekend."
You'll have the high ambient and ground temperatures to deal with and there's also the humidity. How tough do you expect the race will be?
"The two tests I've done this year at Suzuka have been hot but not this hot. In testing I've had to do four race runs, one was in the wet and four were in the dry so I've got a bit of experience with tyre life and things like that. Obviously the heat will make a difference but when you look at the weather forecast it could do anything this weekend. We'll just have to see and be prepared as best as possible."
What does the team expect from you?
"I haven't spoken to them about the race yet but the idea is for me to do two stints and Alan and Mike will make the other three each as they've got more experience and I'll start as the third rider. I don't know who will start the race but I should be doing the third and sixth stints and then they will finish off. We did little bits yesterday of what the bike will feel like for qualifying and what the bike will feel like every time I go out in the stint with heavy fuel and things like that. Yesterday I just did all day on the harder race tyre just to get me back into it really."
It's a full hour on the bike though…
"Exactly. It's around 25 laps for each stint but it's what I had to do with HRC when I did 27 laps with full rain at one point. They're long old stints but when I've had time previously doing them, they go quite fast. We did a private HRC test which took a while because I was the only one on the track, but when you're with other guys, passing people on the track or whatever I think the race situation will go faster than it did in testing."
Do you feel you have anything to prove or are you just here to do a job?
"I'm just doing my job. When I rode the HRC bike maybe there was a bit to prove there, to show I'm capable of riding a different type of superbike and in endurance style. You never know but the fact they asked me to come and be the reserve rider when there's plenty of Honda guys to choose from, maybe it shows maybe they think something of me, which is nice. TSR are in a really good place at the moment and I'm sure Alan and Mike would be capable of doing four stints each, but it just takes the workload off them and if I can bring something to the party then great."
You say the team is in a good place at the moment but you are too after your victory in Most at the weekend. How are you feeling after that result?
"Really good. When I got asked on Tuesday I had to get out of holiday mode but I came fully prepared with my kit just in case something happened to the HRC riders. In the end it was okay and leaving from Most I was obviously in a good place so it's good to come here with some confidence and hopefully have a good weekend."
How much EWC knowledge do you have?
"I've got some friends who race in it and I have a bit of an interest in Suzuka because there are more teams with different types of riders in there. When I was riding for Yamaha I was following the YART guys a lot and I obviously know who Alan and Mike are from previous years. It's interesting to see how it all works in the garage. HRC maybe works slightly different just because it's solely focused on this weekend and maybe not like and endurance-style team. It's cool to be part of a different type of team and learning and experiencing what it's like."
For more info check out our dedicated Endurance World Championship News page Endurance World Championship
or visit the official Endurance World Championship website fimewc.com