Zero Motorcycles has today unveiled its most accessible range of all-electric motorcycles yet, with an exciting line up containing four new models which have been designed to offer something for riders of all ages and licence categories.
New for learners and A1 licence holders, the 2024 Zero S and DS utilise Zero's award-winning Fixed Steel Trellis (FST) platform, offering a pair of more accessible models for riders as young as 17-years-old, while the range topping DSR/X Black Forest is the most highly specified Zero to date. These three models are joined by a new FST based DSR for A2 licence holders, while the SR is also retuned for A2 licence holders. Both can be upgraded to unlock more power when the rider's licence permits.
New colours give a fresh look to the carryover FX, FXE, SR/F, SR/S and DSR/X. All models are more competitively priced, with Zero taking advantage of new production facilities to offer lower RRPs than 12 months ago. All 2024 models are available from official Zero Motorcycles dealerships imminently.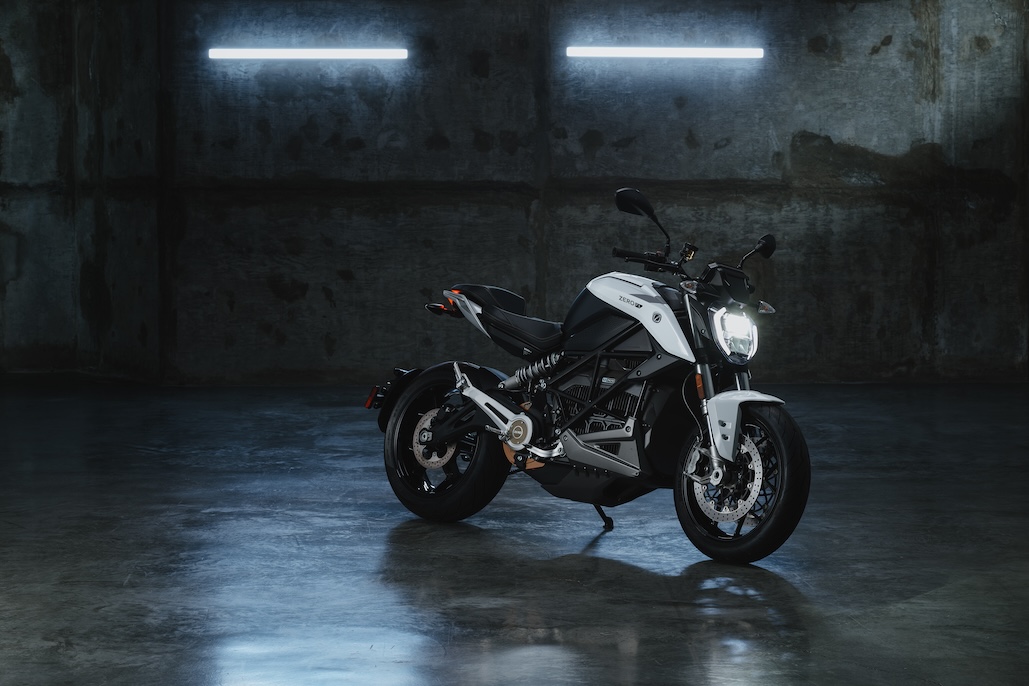 2024 Zero S
Built on Zero's award-winning FST platform, the 2024 Zero S brings all the style of the SR/F streetfighter to the A1 licence category.
Highly specified with fully adjustable Showa suspension, Pirelli Diablo Rosso III tyres and Zero's latest Cypher III+ operating system, the 2024 Zero S is powered by a large 14.4kWh battery, giving a range of over 150 miles as standard, with a number of upgrades to the battery and charging capacity available.
Delivering 11kw of continuous power, as per A1 licence regulations, the Zero S can be ridden without the need to take a full motorcycle test. A generous 132Nm of torque, combined with twist and go transmission, makes the Zero S both fun and easy to ride, while an 86mph top speed ensures it is more than capable of keeping up with traffic on the open road.
Priced at £15,300 (plus on the road charges) the Zero S comes in a new White-Silver colourway.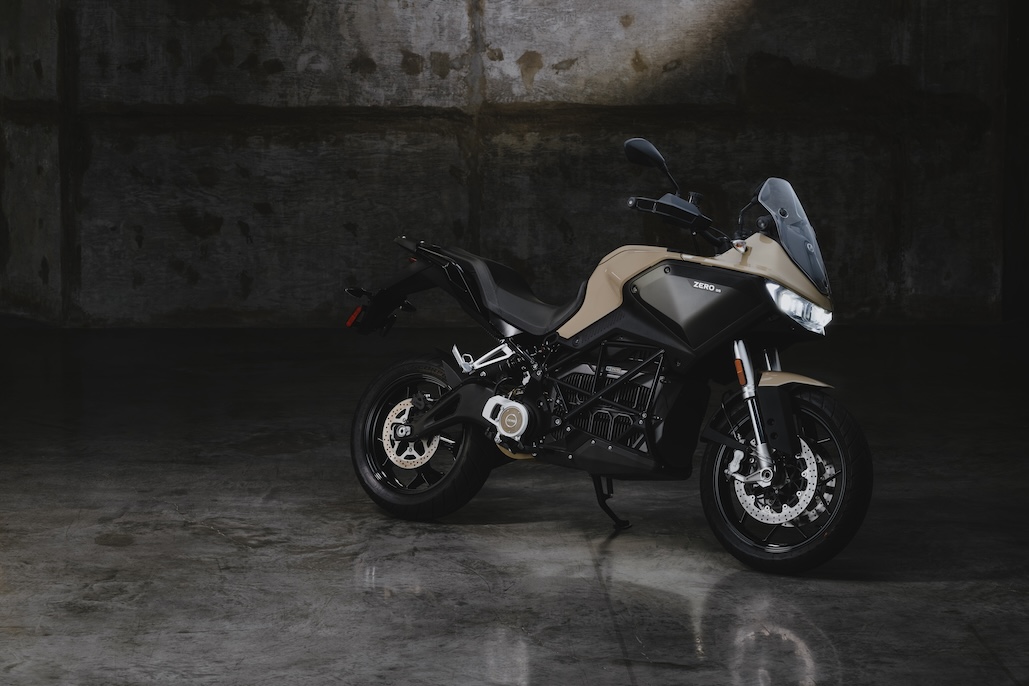 2024 Zero DS
Bringing the effortless adventure sports experience pioneered by the DSR/X to a wider audience, the 2024 Zero DS offers CBT and A1 category licence holders a premium entry into the world of full-sized electric motorcycling.
As with all Zero motorcycles, the DS features high quality chassis components, such as fully adjustable suspension from Showa, Pirelli Scorpion STR tyres and an ABS braking system developed by Bosch.
Zero's Z-Force 75-10 permanent magnet AC motor has been tuned to meet the 11kw continuous power output but, with a hefty 132Nm of torque and peak output of 60bhp, the Zero DS enjoys elevated levels of performance beyond that expected from a learner legal motorcycle.
With a 14.4kWh battery pack and up to 144 miles of range, the Zero DS opens up electrified adventure riding to a whole new generation of riders. The 2024 Zero DS comes in a Quicksilver livery and will be priced £16,200 (plus OTR charges).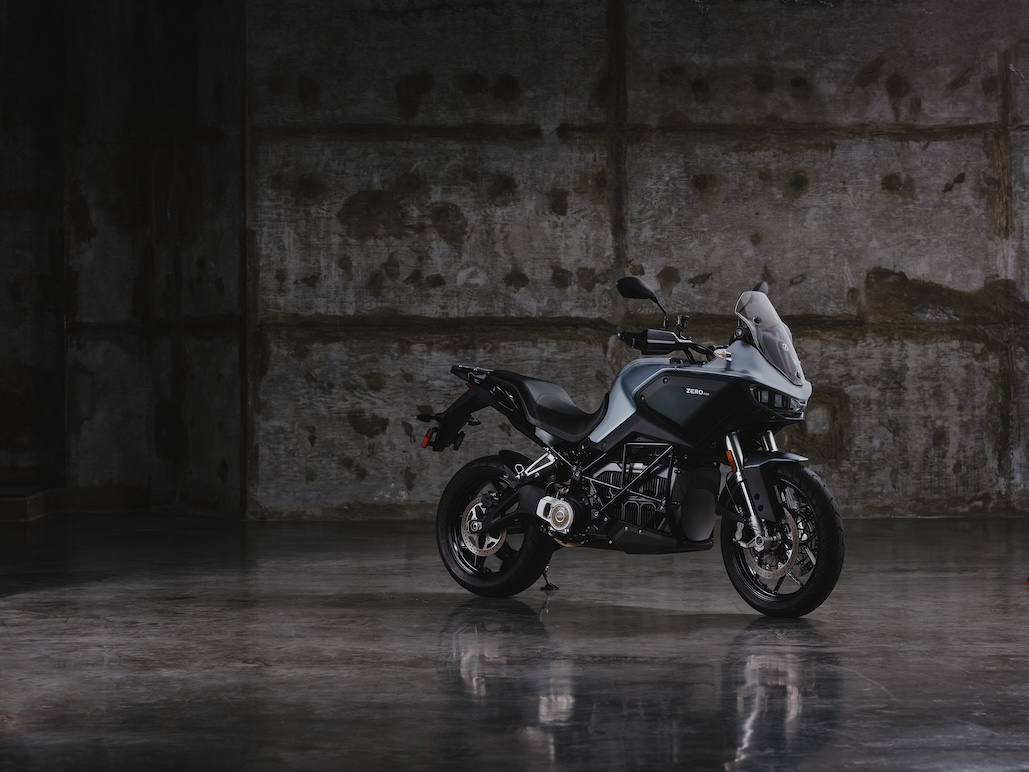 2024 Zero DSR
With added performance and a larger capacity, 15.6kWh, battery the 2024 Zero DSR offers even more capability for A2 licence holders.
Built on the same 'FST' platform as the range topping DSR/X, the DSR boasts over 150 miles of range and a 93mph top speed, making it an ideal companion for A2 licence holders looking to experience adventure touring, Zero style.
Featuring a high chassis specification utilising Zero's coaxial power pivot technology, the DSR is powered by the much-feted Z-Force 75-10 motor, delivering 70bhp peak power and a massive 170Nm of torque. One of the unique features of the 2024 Zero DSR (and the SR roadster) is its ability to be upgraded to meet the rider's licence eligibility and personal tastes. Official Zero Motorcycles dealerships are able to retrospectively offer a power upgrade for full 'A' licence holders, matching the specifications of the DSR/X, while the battery capacity can also be increased to 17.3kWh.
The innovative Cypher III+ operating system also allows owners to add upgrades their motorcycles to meet their specific requirements, while the optional 6kw Rapid Charger can see the DSR recharge from fully empty to 95% in around 85 minutes.
The 2024 Zero DSR comes in a new Silver livery and will cost £17,000 when it goes on sale this month.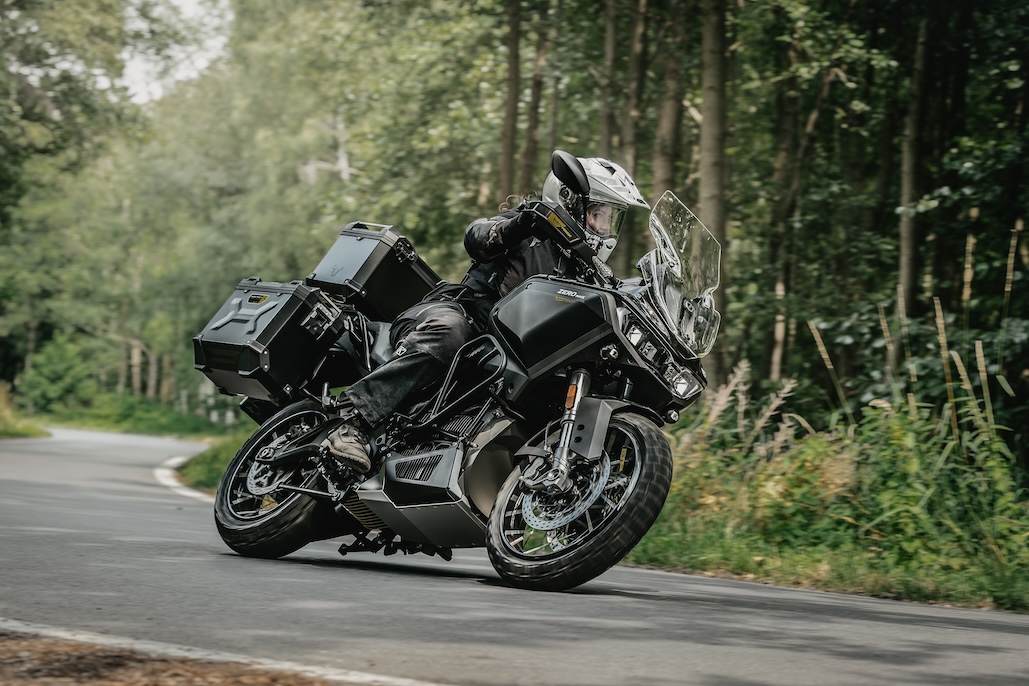 2024 Zero DSR/X Black Forest
Taking the DSR/X to a new level, the DSR/X Black Forest is a limited edition model developed for the most serious of motorcycle adventurers. Built on the critically acclaimed DSR/X platform, every Black Forest leaves the factory fully equipped for the most challenging adventurers.
Presented in a lustrous gloss black finish unique to the Black Forest, this limited edition model rolls straight out of the factory fully loaded with premium parts and special graphics to mark this out as the most luxurious Zero motorcycle to date.
For those looking to ride off the beaten track, the DSR/X Black Forest comes with robust spoked wheels, laced to allow the fitment of tubeless tyres, serrated footpegs, skid plate and frame protection guards, while on-road comfort is increased with the addition of a touring windscreen and premium saddle. The DSR/X Black Forest also benefits from a three-piece luggage set with exclusive inner bags, while fog lights, centre stand and smoked LED indicators further add to style and practicality.
Being based on the award-winning DSR/X, the Black Forest edition delivers the same unparalleled riding experience, producing the unmatched levels of power, control and rider connection only a Zero can deliver. Buyers of the 2024 Zero DSR/X Black Forest, which costs £23,450, also receive a bespoke cover for their motorcycle, as well as a VIP gift box containing unique personal accessories to mark them out as the most discerning of riders, and ensuring they get the most out of every adventure.
For more Zero Motorcycles news check out our dedicated page Zero Motorcycles News
or head to the official Zero Motorcycles website zeromotorcycles.com