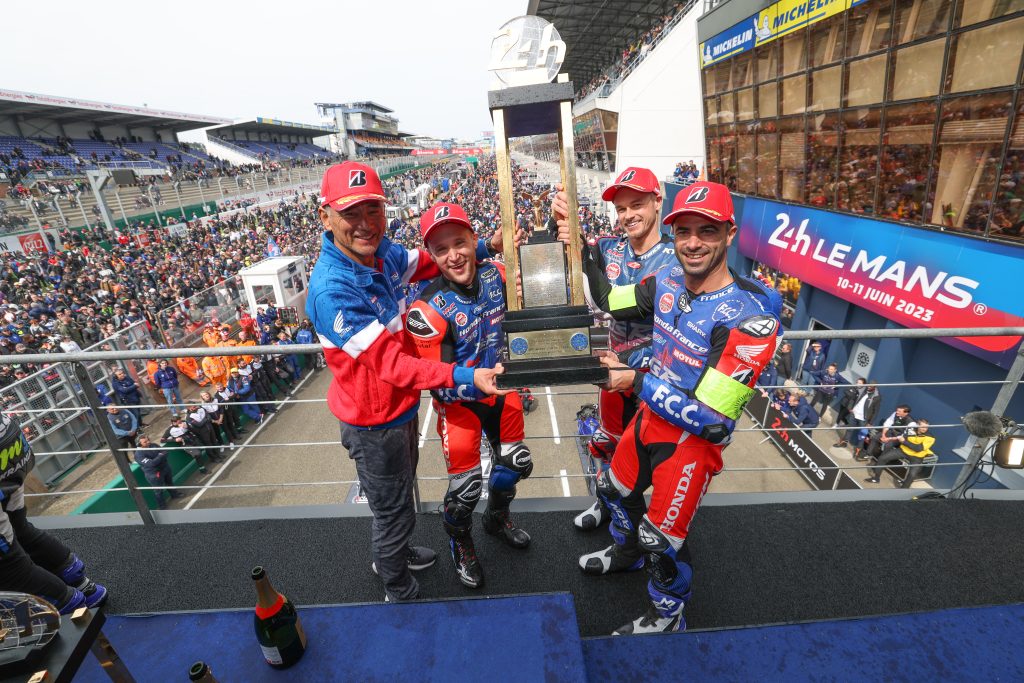 F.C.C. TSR Honda France has made the best possible start to its FIM Endurance World Championship title defence with victory in an all-action, all-drama 24 Heures Motos, which recorded a weekend fan attendance of 77,200, the highest number since 2011.
Mike Di Meglio, Josh Hook and Alan Techer combined to claim victory on the #1 Bridgestone-equipped Honda CBR1000 RR-R in front of a watching Gino Rea. The Briton was part of the F.C.C. TSR Honda France line-up that finished third in last year's race but continues to recover from serious head injuries sustained in a crash in the Suzuka 8 Hours last August.
Rea received a guard of honour from the EWC riders and their teams as he set out on a highly emotional parade lap shortly before the 46th 24 Heures Motos got underway at 15h00 CET on Saturday. He then followed his former team-mates' progress with great interest before being awarded the Anthony Delhalle EWC Spirit Trophy for his incredible determination not to give up in face of great adversity. Delhalle won the 24 Heures Motos on two occasions but lost his life in a testing accident at the start of 2017 season. His wife and two young children were present at Le Mans to present rea with the award.
For Frenchman Di Meglio and Australian Hook meanwhile, the result marked their third victory in the 24 Heures Motos. For Techer, the win was his second in the traditional EWC season opener on the Circuit Bugatti.
"Unbelievable," the 30-year-old Hook said afterwards. "We won the championship last year without actually winning a race. Obviously we want to win races, we want to show we are the best and to come here, first round of the season and win Le Mans, such a big amazing race that everyone wants to win, it's a bucket-list race and to come here and win is amazing and all thanks goes to the team. They worked so hard over the winter to come to the race this year with a bike that's a winning package. Today's performance just shows that. Our race was flawless, there was no mistake in the garage, with the mechanics, the bike was sound and all three of us three riders didn't make a mistake either. It's the perfect 24-hour race in my opinion and it's not often you do a 24-hour race and have no problems. And an amazing day for us."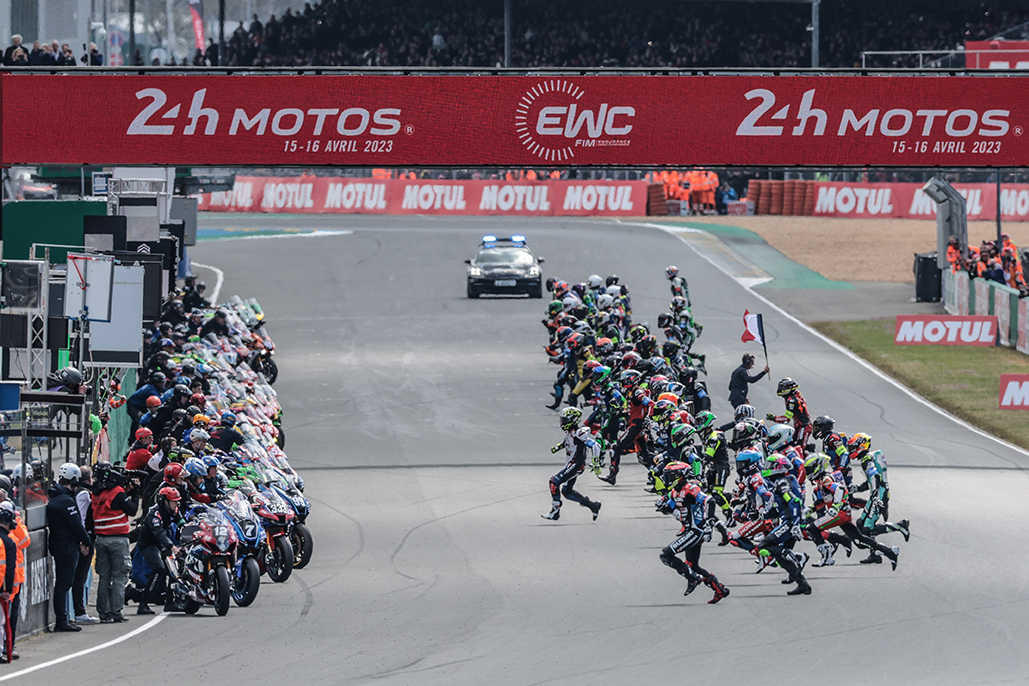 The Japanese squad came through a typically challenging day and night contest, heading home YART Yamaha and BMW Motorrad World Endurance Team in the victory chase by a three-lap margin. The second and third-placed squads both enjoyed periods at the head of the pack but lost vital minutes in the pits.
A brake caliper issue proved costly for YART Yamaha when Niccolò Canepa was behind the handlebars before Karel Hanika crashed on oil during the early hours of Sunday morning. Meanwhile, Illya Mykhalchyk crashed his BMW late on Saturday but rebounded well.
Having led during the opening stages, Honda Viltaïs Racing finished fourth ahead of ERC Endurance Ducati, which was in the podium fight before a lengthy pitstop was required to complete a clutch change.
TATI Team Beringer Racing rounded out the top six followed by Yoshimura SERT Motul. The pole-sitting Le Mans-based squad lost 18 laps in the opening hour when Gregg Black crashed heavily follow contact with Josh Hook at the Dunlop Chicane on lap one.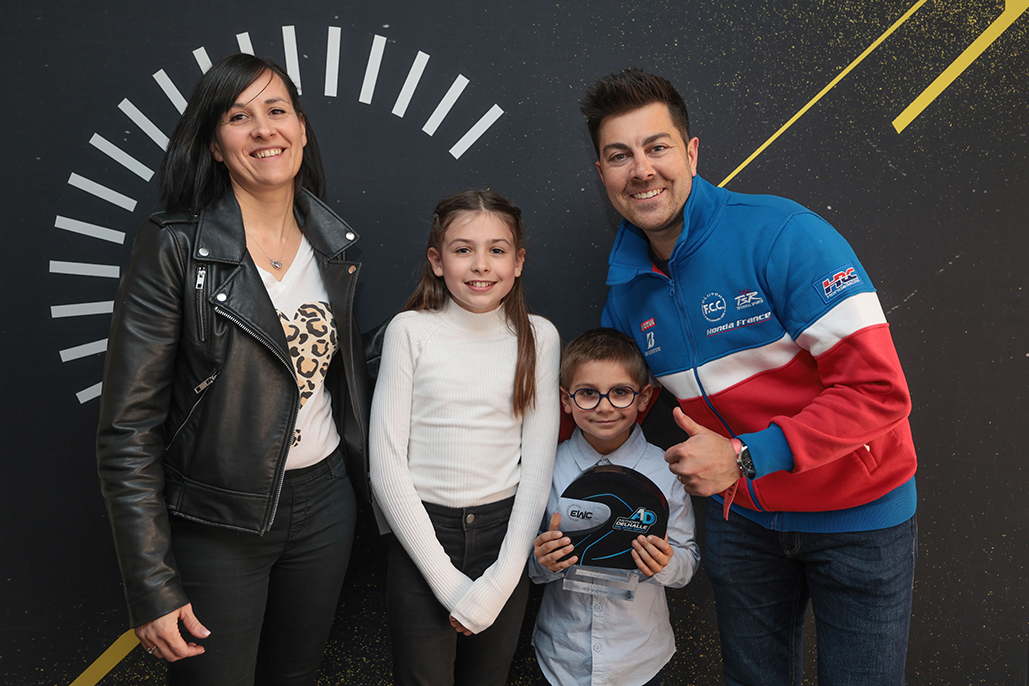 Team Kawasaki Webike Trickstar was next among the Formula EWC contingent with Ryosuke Iwato drafted in to make his 24 Heures Motos debut shortly before the start alongside his fellow Japanese Kazuki Watanabe and Frenchman Randy de Puniet. Team Bolliger Switzerland was next with Wójcik Racing Team completing the Formula EWC top 10 after a crash for Spaniard Isaac Viñales. Team LRP Poland and Motobox Kremer Racing were next home. Maco Racing reached the finish despite myriad delays.
A heavy crash on Saturday evening for Bastien Mackels ended KM99's hopes of success on its EWC debut, while an engine failure hit Moto Ain's hopes after 175 laps.
Racing through the night is always one of the most demanding aspects of the EWC, but the challenge was increased significantly during the 46h running of the 24 Heures Motos as ambient and track temperatures plunged to a little more than freezing. Smoke from the packed campsites close to the track also meant visibility was compromised with early morning mist adding another hazard to the mix. Despite the challenging conditions, the EWC regulars posted consistently high and evenly matched lap times to underline the close competition in the series, which resumes at Circuit de Spa-Francorchamps in Belgium from 16-18 June.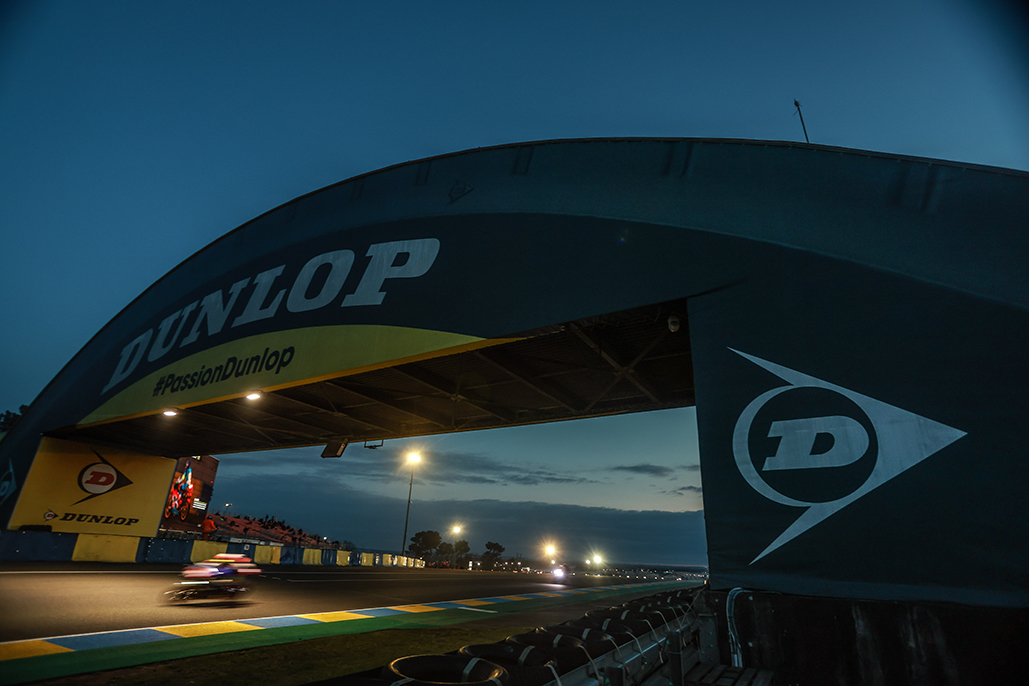 Triumph for Tecmas-MRP-BMW Racing Team in Dunlop Superstock Trophy
The newly-formed Tecmas-MRP-BMW Racing Team claimed what at one stage appeared to be an unlikely victory in the FIM Endurance World Cup, which also counts for the Dunlop Superstock Trophy. Two unscheduled stops due to mechanical issues handed Chromeburner-RAC-Honda the initiative, only for Jonathan Hardt to crash heavily on Sunday morning on oil dropped by a competitor. Although the French team eventually returned to action it had to make do with fourth position in class. Having endured a luckless 2022 season, 3ART Best of Bike finished second followed by Honda No Limits.
French youngster Loïc Arbel, who partnered compatriot Kenny Foray and Germany's Jan Bühn to victory, said: "Without the crash we could win because we secure a pace before some problems on the bike, after having some problems on the bike we were on the same lap as the #41 bike so we put a good pace in place and we could win."
It proved a race of attrition in the Superstock category. Team Louit April Moto, which started the class on pole position, retired following a crash. Last season's FIM Endurance World Cup title winner Team 18 Sapeurs Pompiers CMS Motostore was forced out by a mechanical issue shortly after 02h00. BMRT 3 D Maxxess Nevers was eliminated in an early-race collision, while Aviobike, Falcon Racing, JMA Racing Action Bike, National Motos Honda, OG Motorsport World Endurance Team and Pit Lane Endurance also tried but failed to finish. However, Slider Endurance, ADSS97, TRT 27 Bazar 2 La Bécane, Wójcik Racing Team, Holland Motorstore Racing, Energie Endurance, Uniserv Moto82 Team, Team 202 and Players all crossed the finish line in the Superstock category.
For more info check out our dedicated Endurance World Championship News page Endurance World Championship
or visit the official Endurance World Championship website fimewc.com