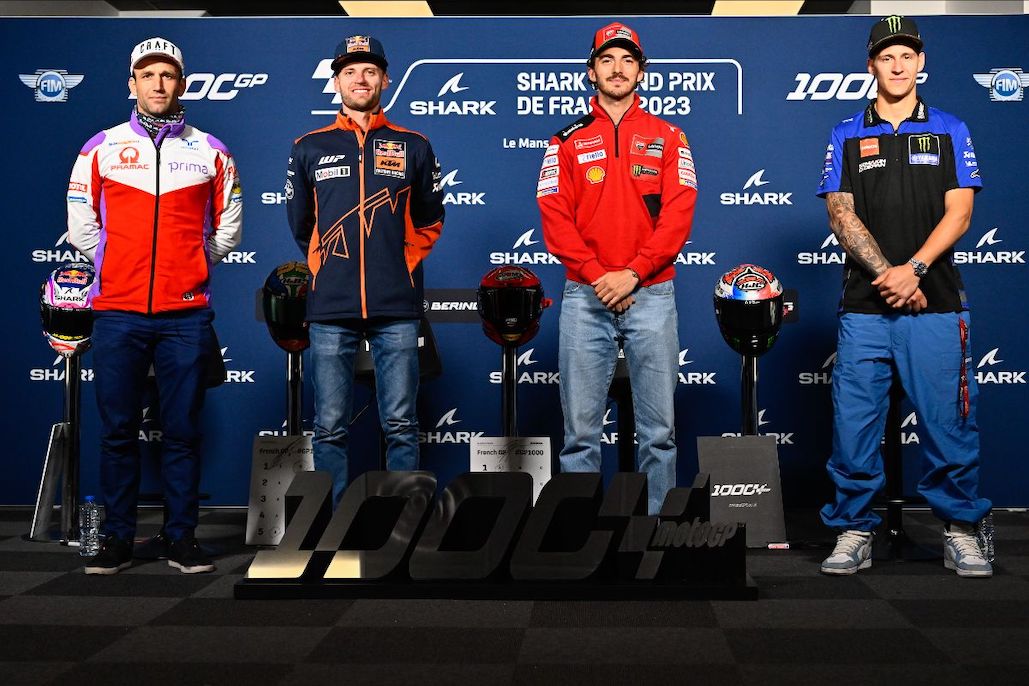 Hear from Bagnaia, Binder, Zarco, Quartararo, Bezzecchi, Miller and Marc Marquez!
Bienvenue au Mans ! This weekend we hit event 1000 in FIM Grand Prix World Championship history, and ahead of the Shark Grand Prix de France, there was plenty to talk about in the two pre-event Press Conferences.
The first comprised Francesco Bagnaia (Ducati Lenovo Team), Brad Binder (Red Bull KTM Factory Racing), Johann Zarco (Prima Pramac Racing) and Fabio Quartararo (Monster Energy Yamaha MotoGP™), before Marco Bezzecchi (Mooney VR46 Racing Team) was joined by Jack Miller (Red Bull KTM Factory Racing) and the returning Marc Marquez (Repsol Honda Team).
Here are some key quotes!
LINE UP 1: BAGNAIA – BINDER – ZARCO – QUARTARARO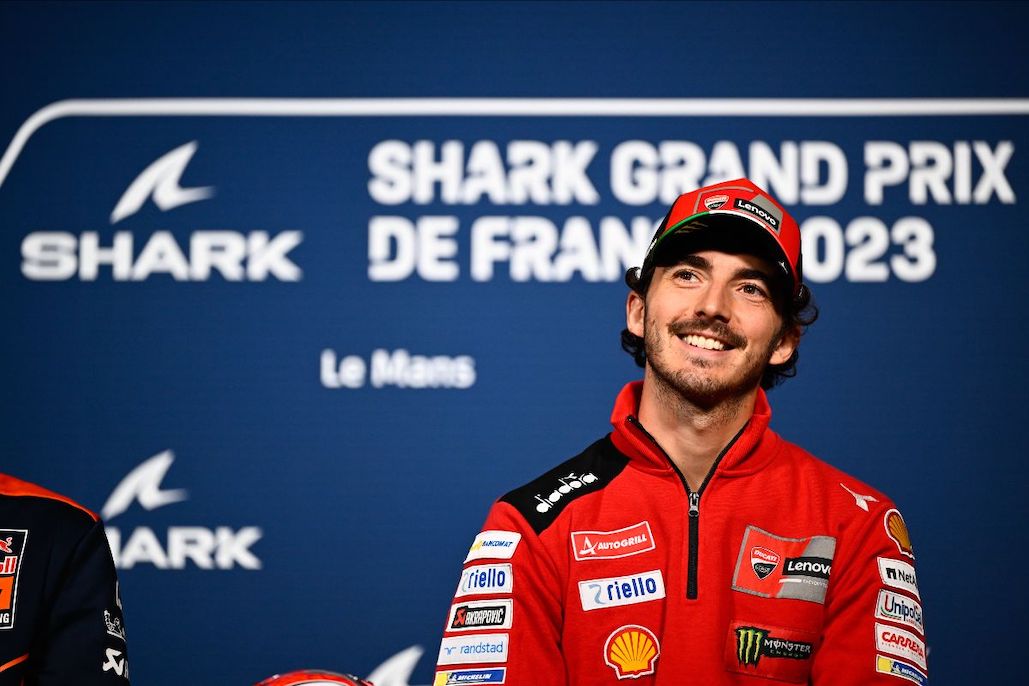 Do you see this a big opportunity to take control of championship?
FRANCESCO BAGNAIA: "We have to see for the conditions because it looks like it will not be consistent and looks like it will rain, but also today the forecast was saying it was raining but it was dry all day. So it will be quite difficult the conditions here.Is always difficult to understand quickly, so we have to wait, wait to understand everything. The potential of our bike is great, it's high, and we can fight for the top positions, but we have to be careful and calm to understand everything because it's quite easy to make mistakes like I did last year. So let's see."
So… what about KTM?
"Sincerely, seeing them in Portimao with Jack finishing well, he was at the front in the Sprint race. Then Argentina with Brad winning the Sprint race. So, I was prepared to see them at the front in the Sprint race because both of them were starting from the first two rows. So I was quite prepared for it, but I was not I was not prepared for the long race because they did, I think, an incredible job for sure and Dani had helped them to improve their situation but both Brad and Jack did an amazing job so I think so we can expect them at the front also here."
On Valentino Rossi's joke in Jerez that a bad start on Friday led to a great result in Jerez:
"Sincerely, I prefer to start like in Austin, but I don't think I get distracted in the race. But in any case,we're always having a lot of jokes with Vale and also at home we were speaking and I don't think that was, like I said, for a distraction or anything else but was just what happened. In any case we can learn from our mistakes and we can understand we can learn so maybe I can improve from that situation. I was happy to see Vale back in the Ducati box so it was good!"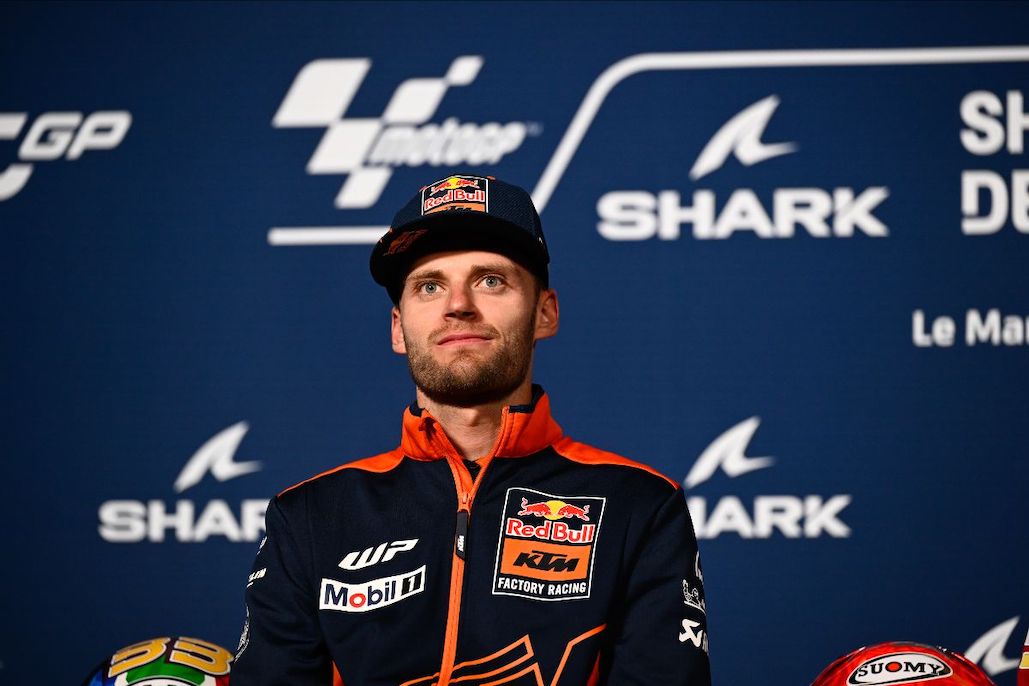 BRAD BINDER: "I'm excited to get started here. Two podiums last week gives me a lot of confidence and I've got a lot of faith in the machine beneath me. A few tracks this season haven't been good for us in the past but somehow they've been much better so I expect to be stronger here then I have in previous seasons. The bike is working great and I've really good confidence with it. Le Mans is a track I enjoy but we've never just put a good weekend together and yeah, that's priority number 1 on my list. I want to change that, try walk away here with a solid weekend overall. Let's just keep our head down and keep fighting and see what we can do when it is time to perform."
Are KTM a real challenger for the title now?
"I mean it is clear that we have been stronger than in previous seasons, no matter the tracks we've gone to. The team has done an unreal job to bring us this new machine that is way more competitive. It gives me so much more, like, clear, calm, peace of mind when you show up to a GP knowing that if you do a good job you can fight for wins and podiums whereas in the past it's been ok if we could crack the top five, that's the most we could get. It's exciting for me yeah, I just really want to take things one race at a time and do my best on the day and bring home the most points as possible. It's exciting, I'm looking forward to it and let's see what tomorrow brings.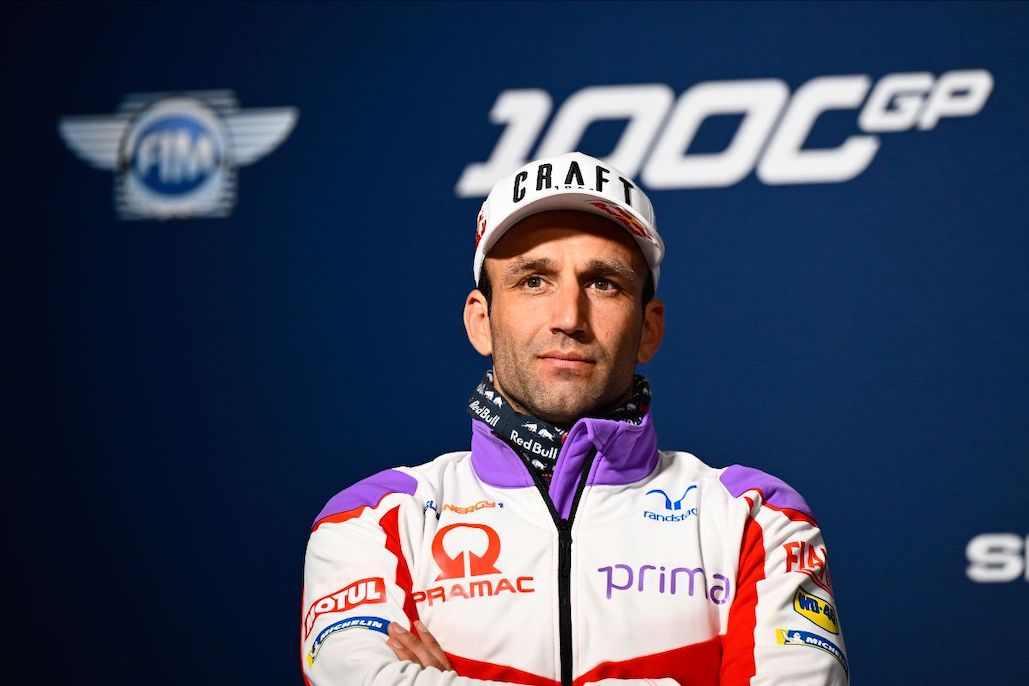 How much you looking forward to it?
JOHANN ZARCO: "Now I've had bit of experience with the French Grand Prix! After the tour in Le Mans, we were lucky to have the sun because with the MotoGP bike in the street, I think it's better to get some sun. It's a track I like and I hope I will fight for the best positions in both races, Sprint and the long race on Sunday. Clearly from Jerez I tried to get a bit more competitive in both races and I was pretty close to the top guys. Unfortunately I didn't get the results because the performance was I think quite good to be close to the podium, and hear it's a track where I've had much better result than in Jerez the other years, so we should think about a good weekend, even with the tricky conditions that we can have. I'm not sure if it is going to rain or it going to be dry, but I know that I can adapt quite quickly to this and maybe I can find an advantage in this situation."
Did you find anything at test?
"I hope yes. The good thing at the Monday test in Jerez was that we didn't have anything we needed to test on the bike for Ducati, so we could play much more with Massimo with the set up and get more feedback. Then I guess now we have our base and then we can maybe work more on the details and maybe in France now with the tricky condition we won't have time to really play with the details, but at least we have a good base where I know I can perform on it and this can help to get the last step for the podium!"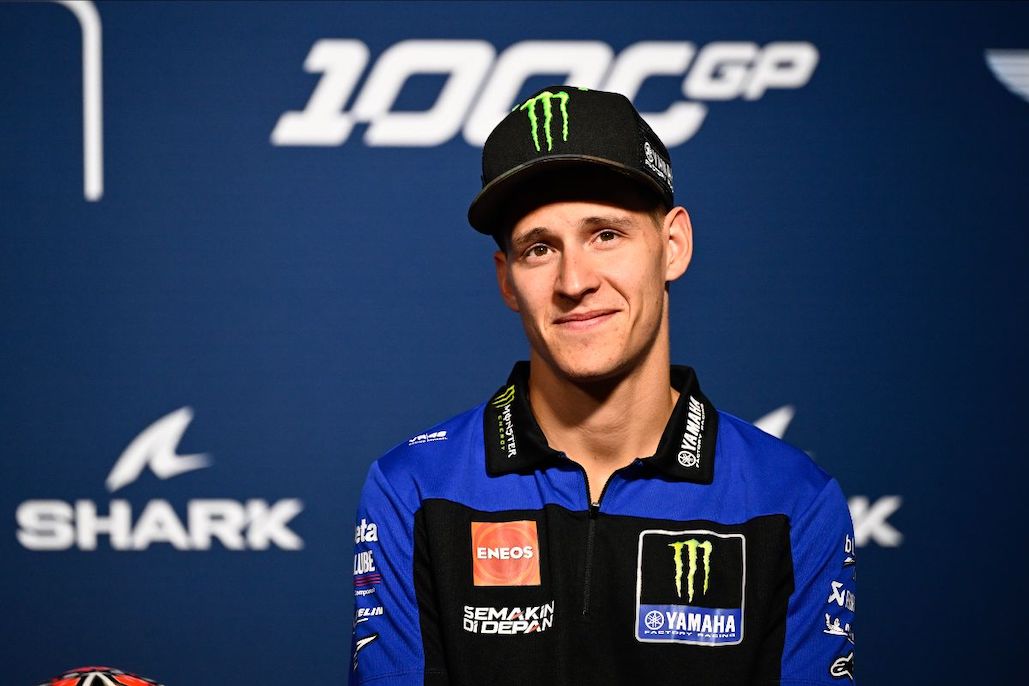 FABIO QUARTARARO: "I hope for a great show from tomorrow! And even this afternoon I'm gonna give my best. It's not a normal GP, it's different and we have only one in France so hopefully it'll be a turning point for us this weekend and make the fans happy."
"We tried a few things in the Jerez Test but not all of them were good. We'll try the chassis again this weekend and see how it works. Especially for the time attacks in Jerez, we changed the base of the bike a little because form the beginning of the year we can't find a bike where I am 100% confident on it. We will try something again this weekend with the base we did at the Test that in the time attack we made a small step."
What are the benefits of the chassis you tried?
"I like it. The benefit we don't really know. It's not clearly better, but not worse. We want to see on another track to see the feeling because trying only in Jerez can maybe be a mistake so we will try the standard chassis and the new one tomorrow."
LINE UP 2: BEZZECCHI – MILLER – MARQUEZ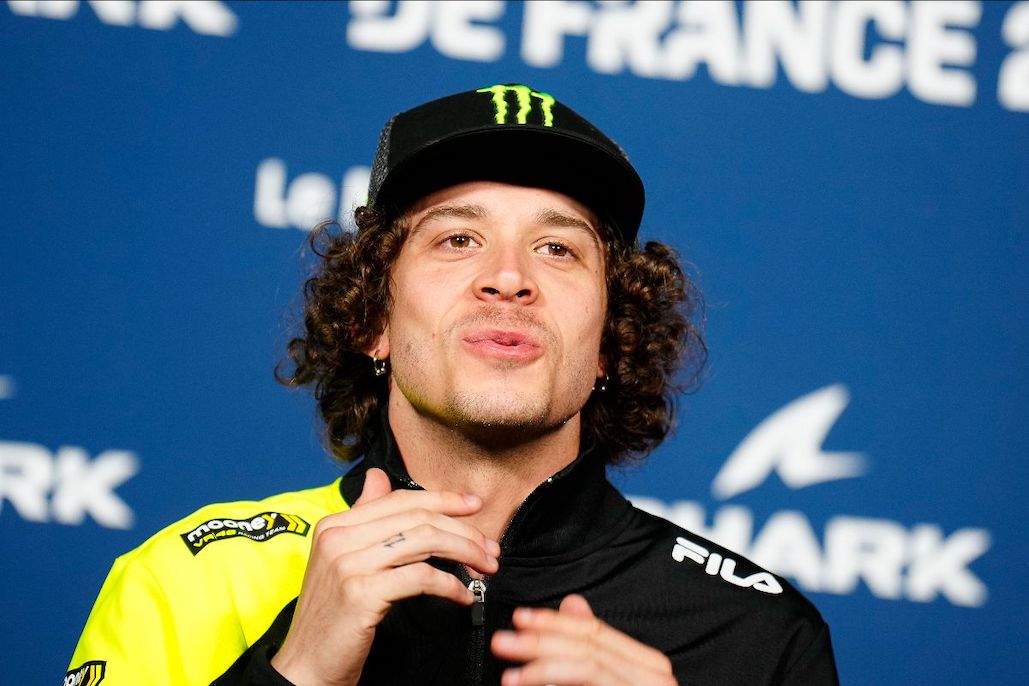 Was it important to get he feeling back at the test?
MARCO BEZZECCHI: "Yeah, as you said in Jerez it was a difficult weekend for me. Overall in the test, I had a good feeling, but at the end is not really important because it's Monday, so it was better to have this feeling on Sunday and Saturday. Anyway, I can't complain about how the test went. We found something interesting on the bike and especially I worked in practice starts which is my weak point for the moment. So yeah, can't complain about about how it was and now I'm thinking about this race weekend Mark are looking ahead to this week."
Do you like Le Mans?
"Yeah, it's a track that I really like. Last year I was not too bad in race, I had a good race pace, but unfortunately I was starting not on the front, and then also my start was not very good, as always. But yeah, it's a track that I like. I'm really charged for this weekend and yeah, I can't wait.!"
Why no moustache?
"It's here but it's very short because I had to trim it up a little bit, because it was too much for me! I don't like myself looking so much like Jack, but I will keep it until the best is done."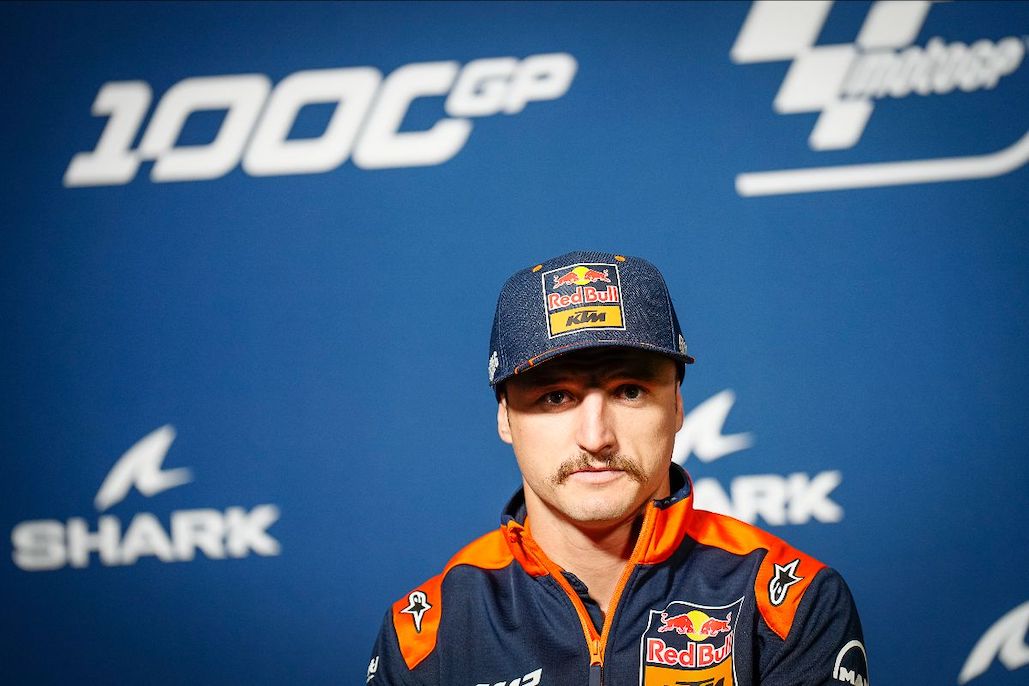 JACK MILLER: "Le Mans is a place I really enjoy. I say it every year, even though it tried to kill me once upon a time, it's still one of my favourite tracks on the calendar. Even in 2020 I was there fighting with Danilo and Dovi for the win until my bike expired. But no it's a place I've been really, really fast at throughout my whole career. And you know, it's a strange one with the weather. It's definitely one of the ones that I look forward to coming to, and I think it's a track to that can suit our bike. You know the bike as we showed in Jerez was really good at stopping and then also getting into tight corners which you kind of need here. I'm looking forward to this weekend."
Stop and go strengths will be key?
"Definitely, between that and also the let's say the weight of it, the way that the bike changes direction. Le Mans is kind of a track where you need to stop-go part of it. But then also you need to be able to get the timing right, especially in turns 3 and 4. And then also over the back after the back straight, with the chicanes is where you kind of need to get the timing right and the bike needs to react in the right way, so I feel like we've got that with this bike and you know as you said week by week gotten better and better and the bike's gotten more and more comfortable with it. We were able to push with it in Texas, obviously until I crashed, and then to back that up with another challenge the following weekend in Jerez and to come away from that with a couple of podiums and to show at least a little bit of our speed, I think we come here in pretty good condition."
Why are the KTMs so good off the line?
"I wouldn't tell you that because then everyone knows, but I mean, I've had good starts my whole Grand Prix career. On the Ducati, everybody said it was the Ducati launch device but now it seems like the Ducati launch devices are complaining and the KTM ones are the best ones. I mean, Brad and I both were getting off the line pretty well in Jerez. I mean, we had a good chance to show it with four starts over the weekend, but fingers crossed, no red flags this weekend and we only have to do two of those."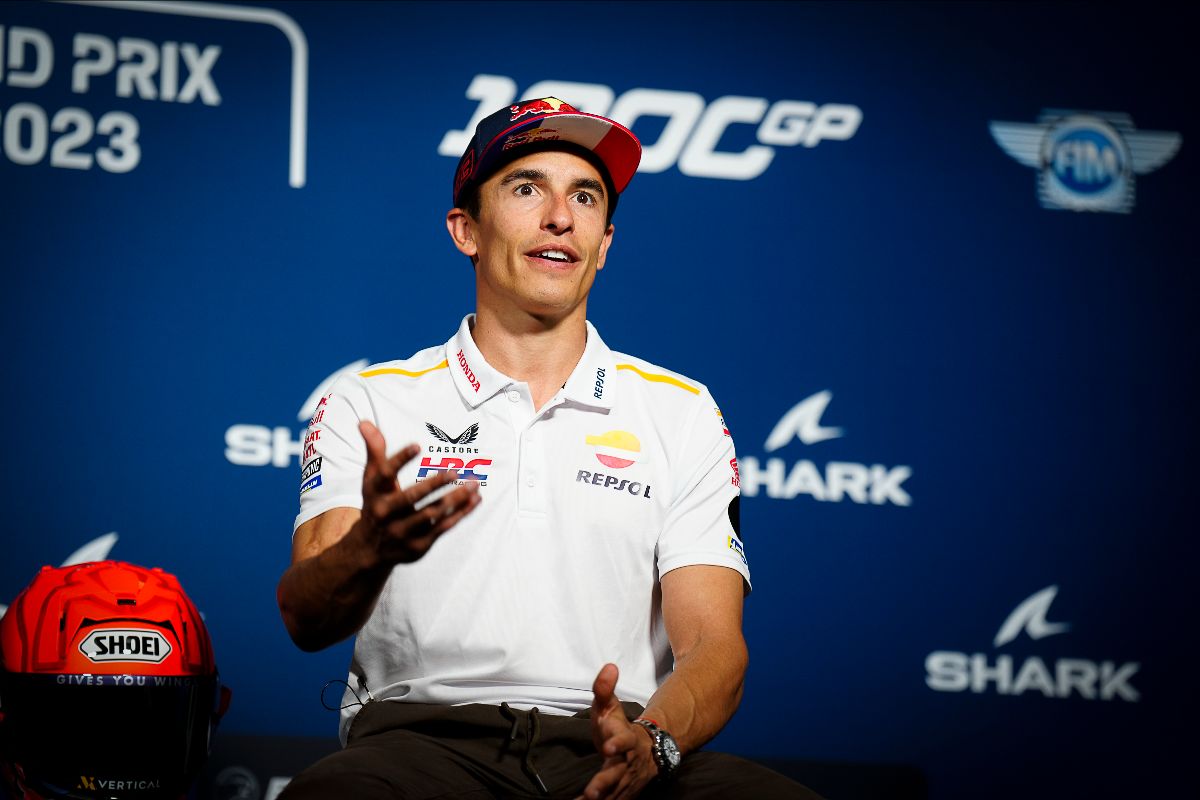 Do you expect to come straight back to the level?
MARC MARQUEZ: "Yeah really happy to come back, but I can't expect a lot about this weekend. It's true it's been a month and a half without riding any type of bike, so step by step I will try to get back in the rhythm, the target for this weekend is to get that rhythm again of a MotoGP bike and then the next three weeks start to rebuild my physical condition. As you know I had a hand injury so it was hard to push in the gym and to keep the same physical condition as Portimao, but we'll also try to work for the team, for Honda, I missed the test in Jerez which is one of the most important tests on the calendar. So we will try to test the things here. Unfortunately for us, the weather conditions here look a bit tricky but we will try to do our best and try to finish the weekend in a good way."
Mentally how difficult was it to sit out injured again?
"It's true I worked really good, the last winter was the first without injuries and I was able to prepare for the first race really well, and I felt really good. We were struggling during the test and we were struggling during the weekend but when it's the moment we arrived, in the Sprint and qualifying, even in the race I felt strong for the two laps, but yeah, unlucky for us the hammer was there again and I get another injury. Anyway I keep pushing, mentally I'm prepared, when you have these kind of things it's difficult to keep motivated but the most important is to keep your routine and try to come back as soon as possible, which I did. Now step by step to be on the rhythm again and have a good pace."
Thoughts on the penalty…
"Yeah, for me it's normal. When I receive the penalty the rules were – now they've changed – but when I received the penalty, when I went to the Stewards I completely agreed to receive that because it was a big mistake. On the paper and when we spoke it was for the Argentina GP, then after two days somebody changed it. I don't know who, but somebody changed it, it's not my fault. So yeah, now it looks like it will change for the future, I don't think that's the best solution. Changing that rule will create some things that for the riders, we'll take more risk. For me it was easy for me to come back in Jerez, take the penalty and stop in the box. These things we need to avoid, so I think they need to think about another strategy."
For more MotoGP info checkout our dedicated MotoGP News page
Or visit the official MotoGP website www.motogp.com