The Italian and the German will each be inducted into the MotoGP™ Hall of Fame in 2023.
Andrea Dovizioso and Hans-Georg Anscheidt will each be named MotoGP™ Legends in 2023. Italian rider Dovizioso will be inducted into the Hall of Fame at Mugello and German rider Anscheidt at the Sachsenring, each taking their place in the Legend books!
Dovizioso won the 125cc World Championship in 2004, moved up to become a consistent challenger in the 250 class and then made his MotoGP™ debut in 2008, taking his first premier class podium as a rookie. The following season Dovizioso took his first premier class win and until his departure from Honda at the end of 2011, was a consistent podium threat. His next season saw him debut with Yamaha Tech3, where he again took a number of rostrums, before a move to the Ducati factory team for 2013 saw the two begin a long journey to the top.
In 2014 Dovizioso garnered two podiums, in 2015 five and in 2016 another five – including a history-making win in the Malaysian Grand Prix, his first since 2009. That kicked off a renaissance of incredible frontrunning form as Dovizioso was Championship runner up in 2017, 2018 and 2019, taking 12 wins across just three seasons. His final win came in his final season with Ducati at the 2020 Austrian Grand Prix.
After a brief sabbatical, Dovizioso returned to competition in the latter part of 2021 as an Independent Team rider with Yamaha before retiring after Misano in 2022. His final hurrah saw the paddock come out to applaud both the achievements and class of a key figure in the modern era. Now, he'll take his place as a MotoGP™ Legend.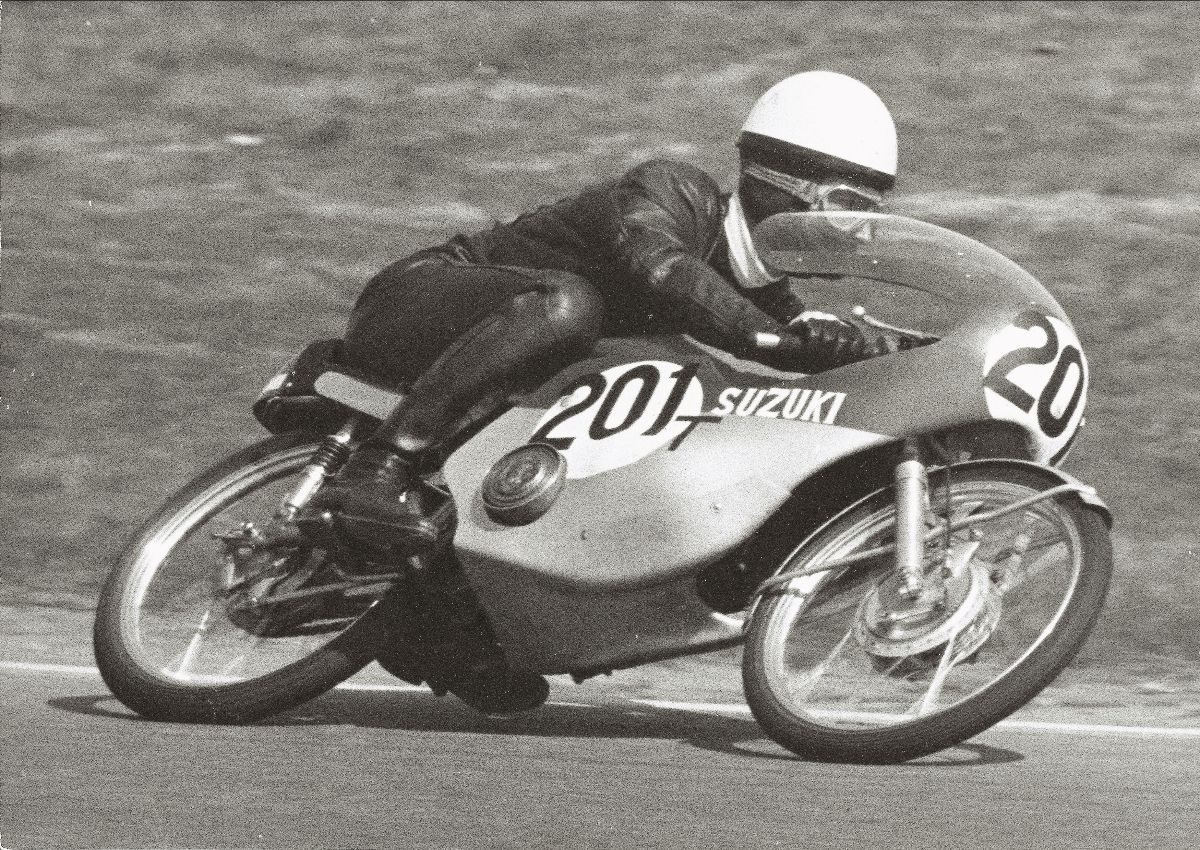 German rider Hans-Georg Anscheidt was born in Königsberg (now Kaliningrad) in 1935 and would become one of the most successful 50cc riders in the first decade of the 50cc World Championship. He started riding Enduro in 1955 before switching to Speedway in 1957, then taking on the new challenge of 50cc circuit racing from 1959.
After European level success, Anscheidt continued racing for Kreidler when the 50cc class officially debuted as a World Championship in 1962, winning the first race of the season at Montjuïc and taking a second Grand Prix win at Monza in the Nations Grand Prix. He finished the year runner up overall, a feat he repeated in 1963 as he took another three Grand Prix victories. He ended 1964 in third place overall, taking another win, before a tougher 1965 ahead of a switch to Suzuki.
That switch saw Anscheidt begin an incredible winning run. He took his first 50cc World Championship in 1966 and it didn't stop there as the German won an impressive three titles in a row from 1966 to 1968. Remarkably, the first two saw Anscheidt compete as a factory Suzuki rider, but in 1968 he won his final Championship as a privateer. With his name in the history books as a three-time World Champion and winner of 14 Grands Prix, Anscheidt retired as the reigning Champion at the end of 1968.
Now, Dovizioso and Anscheidt will be named MotoGP™ Legends, joining a long list of greats that includes Valentino Rossi, Giacomo Agostini, Hugh Anderson, Kork Ballington, Max Biaggi, Alex Crivillé, Mick Doohan, Stefan Dörflinger, Geoff Duke, Wayne Gardner, Mike Hailwood, Nicky Hayden, Jorge Lorenzo, Daijiro Kato, Eddie Lawson, Marco Lucchinelli, Randy Mamola, Anton Mang, Jorge 'Aspar' Martinez, Angel Nieto, Dani Pedrosa, Wayne Rainey, Phil Read, Jim Redman, Kenny Roberts, Kenny Roberts Jr, Jarno Saarinen, Kevin Schwantz, Barry Sheene, Marco Simoncelli, Freddie Spencer, Casey Stoner, John Surtees, Luigi Taveri, Carlo Ubbiali and Franco Uncini.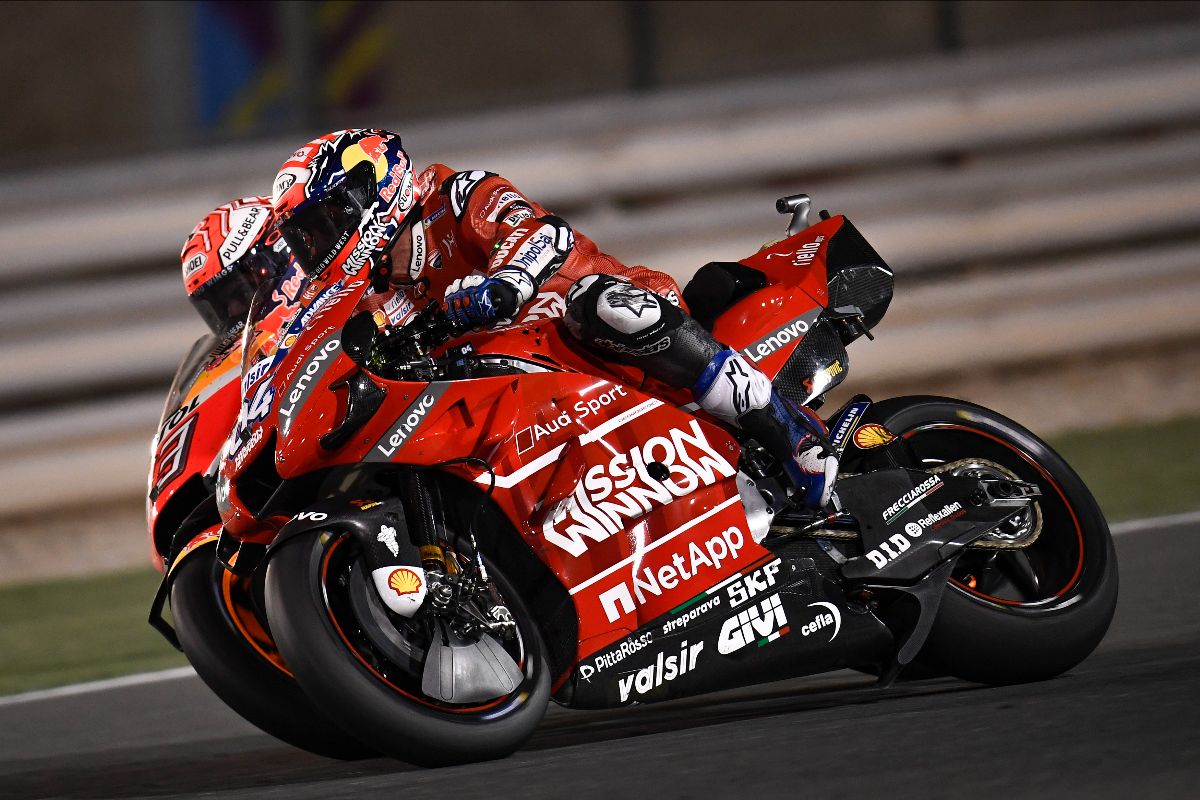 Andrea Dovizioso: "When they told me, I was really surprised. Reading the list of Legends it's a nice feeling to know my name is now going to be added. I had a long career but didn't expect to be named a Legend – and certainly not so soon – but it's really an honour.
"I'm looking forward to coming back to the paddock to visit, and to be inducted at the Italian Grand Prix makes it really special. I'm surprised and very happy, happy to become a MotoGP Legend. So thank you very much!"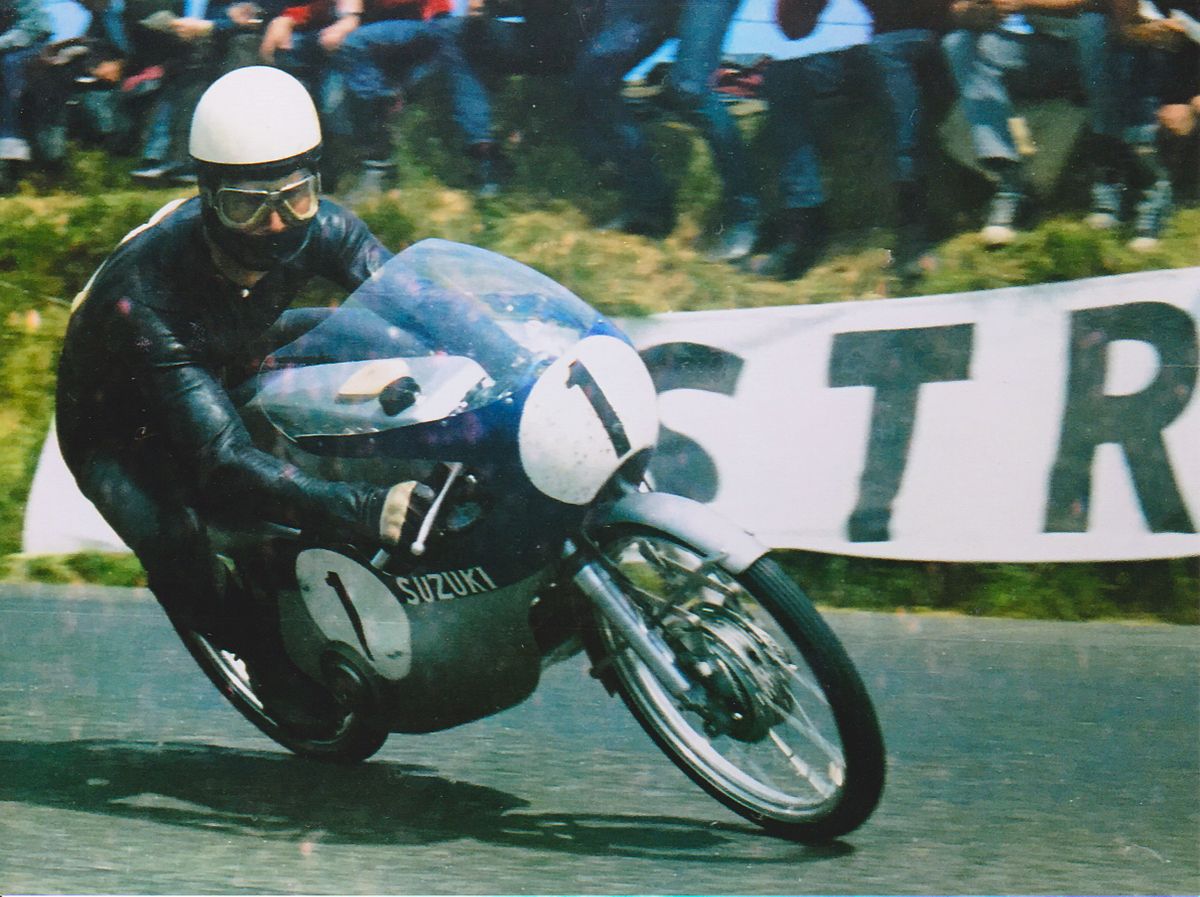 Hans-Georg Anscheidt: "It is a great pleasure for me to become a MotoGP Legend. I did not expect it, as the 50cc class came years after the other classes of the World Championship had started and is long gone. I am very happy, and I will do all I can to come to the Sachsenring together with my son.
"The 50cc class was very special for me as I was racing bigger offroad bikes before and had to learn to handle these tiny, wobbly beasts with their narrow power band and narrow two-inch tires that had no margin for error.
"When the 50cc Moto Cup started in 1959, they had an average of 100 km/h. In 1960 it was already 110 km/h. In 1961 the topspeed of our Kreidler in the European Championship was around 140 km/h, when I last raced at Spa in 1968, my Suzuki went up to 205 km/h. It was an amazing development in these early years.
"I have not been in the paddock for a very long time., so I am very excited to see the World Championship again. I know from TV that the races are very close!"
Carmelo Ezpeleta, CEO of Dorna Sports: "We're very proud to induct Andrea and Hans-Georg into the MotoGP Hall of Fame. Two riders who achieved a lot, and two riders who were emblematic of the eras in which they competed. We're very much looking forward to welcoming them back to the paddock to be named Legends.
"Andrea was already a World Champion early in his career and years later was still thrilling us as a key part of some of the best battles in the modern era of MotoGP. It was a pleasure for us to watch him compete and take some of the closest MotoGP victories I can remember. He is undoubtedly a legend!
"Hans-Georg was hugely successful in the 50cc class and won three titles back-to-back, which is a special achievement few have managed. He has an important place in history and was a key figure of that second decade of Grand Prix competition, making us all proud to name him a MotoGP Legend today."
For more MotoGP info checkout our dedicated MotoGP News page
Or visit the official MotoGP website www.motogp.com