WSX to reach more than half a billion households worldwide in 2023.
The FIM World Supercross Championship (WSX) has announced the expansion of its global broadcast partnerships for the 2023 season, which will see supercross racing aired to more than 180 countries and 500 million households worldwide.
The WSX live, as-live, and replay schedule is significant across major partner networks, with WSX chief commercial officer, Mick McKeown, commenting, "We're proud to continue to deliver on our promise to grow the sport of supercross by offering one of the most comprehensive networks of broadcast partners supercross has ever seen. In addition to the exclusive U.S. rights agreement previously announced with FS1 and FS2, WSX has secured major partners in Eurosport and DAZN as well as key broadcast partners in its host regions. 
"Television rights have also been finalised in other regions with extensive supercross viewer engagement and participation, including Japan, Brazil, sub-Sahara Africa, Southeast Asia and the Middle East.
"From the Americas to Europe and Asia, World Supercross will be widely accessible to fans, which is not only great for the sport but will grow the profiles of the riders and see them become household names outside America."
Warner Bros. Discovery will offer uninterrupted live and on-demand streaming coverage of every race from the WSX season across 50 markets in Europe* and in 20 languages via the Eurosport App and on discovery+ in Austria, Denmark, Finland, Italy, the Netherlands, Norway, Sweden, the United Kingdom and Ireland. (*excludes Germany.)
Live television coverage of selected races will also be available on Eurosport 1 and Eurosport 2 in addition to the broadcast of a highlights programme following each round.
DAZN will offer exclusive broadcast of the FIM World Supercross Championship in Japan and non-exclusive broadcast on the platform globally until December 2023*. (*Excludes Brazil, USA, Caribbean, Australia, Republic of Ireland and France.)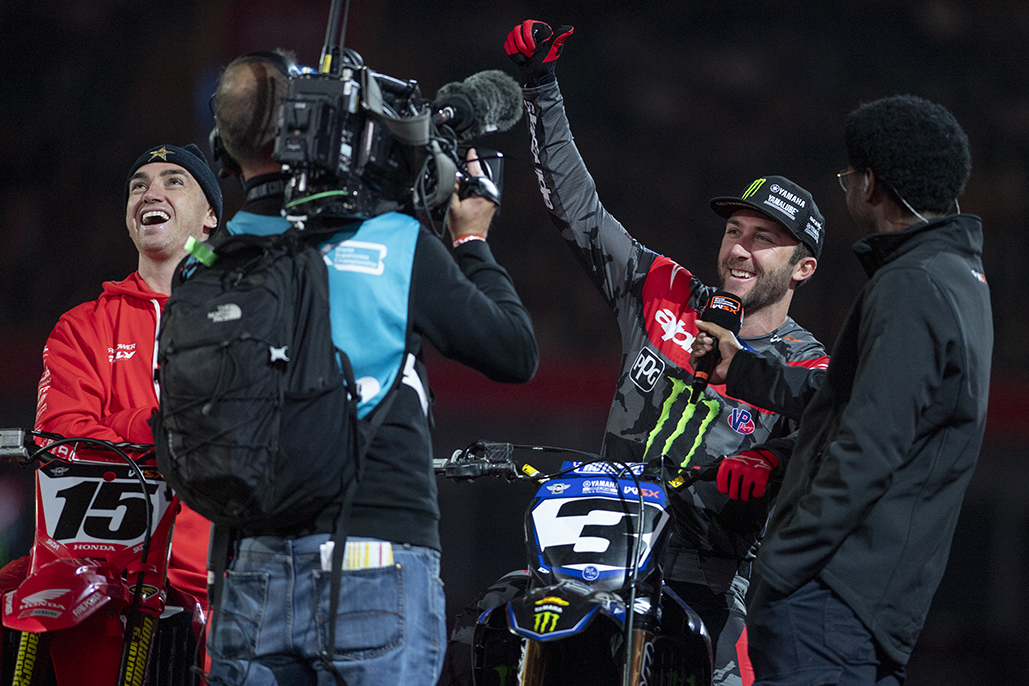 DAZN EVP global head of rights, Tom Burrows, added, "This announcement follows a number of exciting deals for DAZN, bringing even more exciting sports with passionate audiences to our platform."
The first round of the 2023 FIM World Supercross Championship kicks off in Birmingham on Saturday 1 July 2023. Tickets are on sale now. Visit the WSX website to find out more.
About Warner Bros. Discovery Sports Europe
Warner Bros. Discovery Sports Europe represents WBD's portfolio of sports brands, channels and platforms in Europe. It collectively reaches 130 million people every month, engaging fans and broad audiences in more than 200 markets and in over 20 languages across all platforms where consumers are spending time, free-to-air TV, pay-TV, streaming, online and social.
Warner Bros. Discovery Sports Europe includes the much-loved consumer brands Eurosport, Global Cycling Network (GCN), Global Mountain Bike Network (GMBN) and Golf Digest, as well sports programming and content on discovery+ and Warner Bros. Discovery's free-to-air TV networks. They connect audiences with the greatest sporting events in the world. This includes being the Home of the Olympics Games in Europe; tennis' Grand Slams; cycling's Grand Tours, more than 600 cycling broadcasts per year, the UCI Track Champions League, the UCI Mountain Bike World Cup from 2023 with ESO Sports; the PGA TOUR year-round; The Ocean Race from 2023; the Snooker World Tour; the best electric racing series with ABB FIA Formula E World Championship and FIA eTouring Car World Cup; the FIM Speedway GP, Speedway of Nations and Speedway World Cup; and every major winter sports World Championship and World Cup event. Warner Bros. 
Discovery Sports Europe completes a full 360° offer with its events management and promotion division, Discovery Sports Events, which oversees 55 events across five continents each year.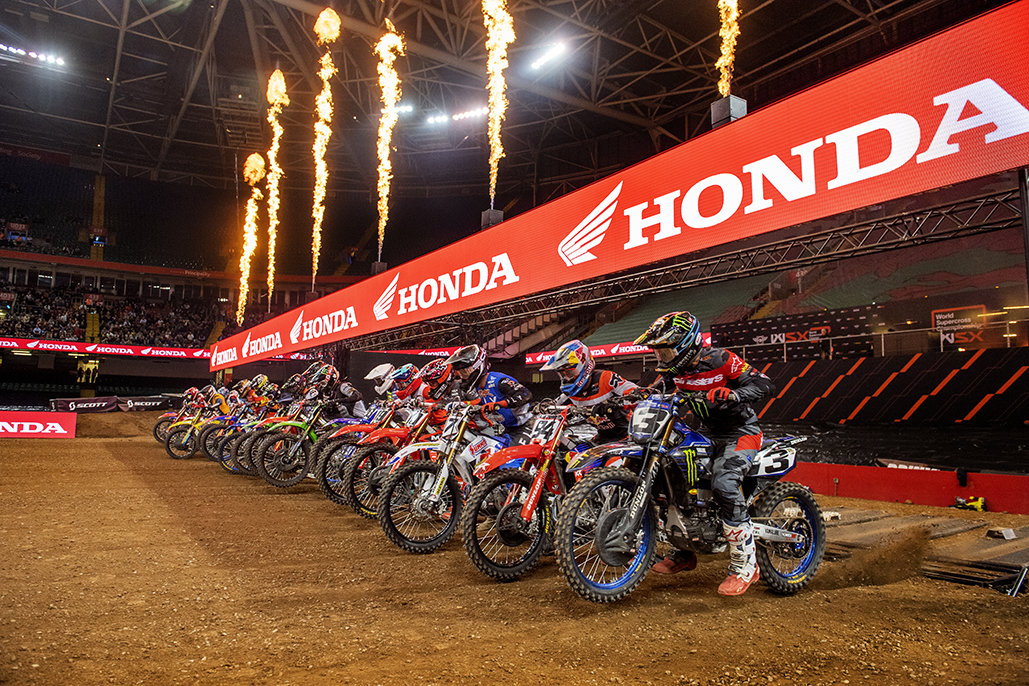 About Dazn Group
Dazn is a leading digital sports platform in Italy, Spain, Germany, Belgium, Portugal, Japan, Canada, US and the UK. Its wide range of exclusive content includes top-flight football from the world's most popular competitions – Bundesliga, English Premier League, J.League, LaLiga, Serie A, and the UEFA Champions League, in addition to the biggest sports from around the world – Formula 1, NFL, NBA, MotoGP and the UFC. Dazn is the NFL's global partner and, from the 2023 season, will be the only place for fans around the world to watch every NFL match. Dazn is a global home for boxing and combat sports through its partnerships with Matchroom Boxing the Professional Fighters League, and a global home for Women's Football with UEFA Women's Champions League and Finetwork Liga F. 
Dazn is adding more and more sport to its platform to create a destination for sports fans. Dazn is reimagining the way people enjoy sport. With a single, frictionless platform, sports fans can watch, bet, play, share, socialise, and buy tickets, NFTs and merchandise. Live and on-demand sports content, anywhere, in any language, on any device – only on Dazn. Dazn is a global, privately-owned company with employees in over 25 countries. For more information on Dazn, our products, people, and performance, visit www.Dazngroup.com.
About WSX
The FIM World Supercross Championship (WSX) is an international Championship led by SX Global in Australia. The World Supercross Championship was primarily based in the USA before the world governing body for motorcycle sport, Fédération Internationale de Motocyclisme (FIM), awarded S.X. Global the exclusive organisational and commercial rights to stage and promote the World Supercross Championship from 2022 onwards. 
Last year, the WSX pilot season was launched at Principality Stadium in Cardiff to over 35,000 fans before it headed down under, where 50,000 fans witnessed the finale across two nights at Marvel Stadium in Melbourne, Australia. The 2022 Championship saw Ken Roczen from Germany win the WSX class, and Shane McElrath from the USA win the SX2 class. 
WSX offers the biggest prize money in World Supercross Championship history, with US$250,000 to be won at each round across the two racing classes – WSX (450cc) and SX2 (250cc). Under its independent team franchise model, the Championship also features unprecedented financial support for teams and riders. WSX provides an elevated experience for fans through unique race formats, broadcast innovations, and in-stadium entertainment suitable for people and families of all ages.
2023 World Supercross Championship Calendar
British GP, Villa Park, Birmingham 1 July
French GP, Groupama Stadium Lyon-Décines, 22 July
Asian GP, Southeast Asia 30 September
German GP, Merkur Spiel Arena, Dusseldorf 14 October
Canadian GP, BC Place, Vancouver 28 October
Australian GP, Marvel Stadium, Melbourne 24-25 November