H&H Classics will auction over 100 classic British made motorcycles as part of its sale at the National Motorcycle Museum, Solihull, on 15 November. 
The eagerly awaited auction is set to showcase an eclectic collection of more than 230 motorcycles and scooters, valued collectively at approximately £1.7 million. Esteemed British marques like Brough, Norton, Vincent, and AJS will be the among the highlights at the National Motorcycle Museum auction.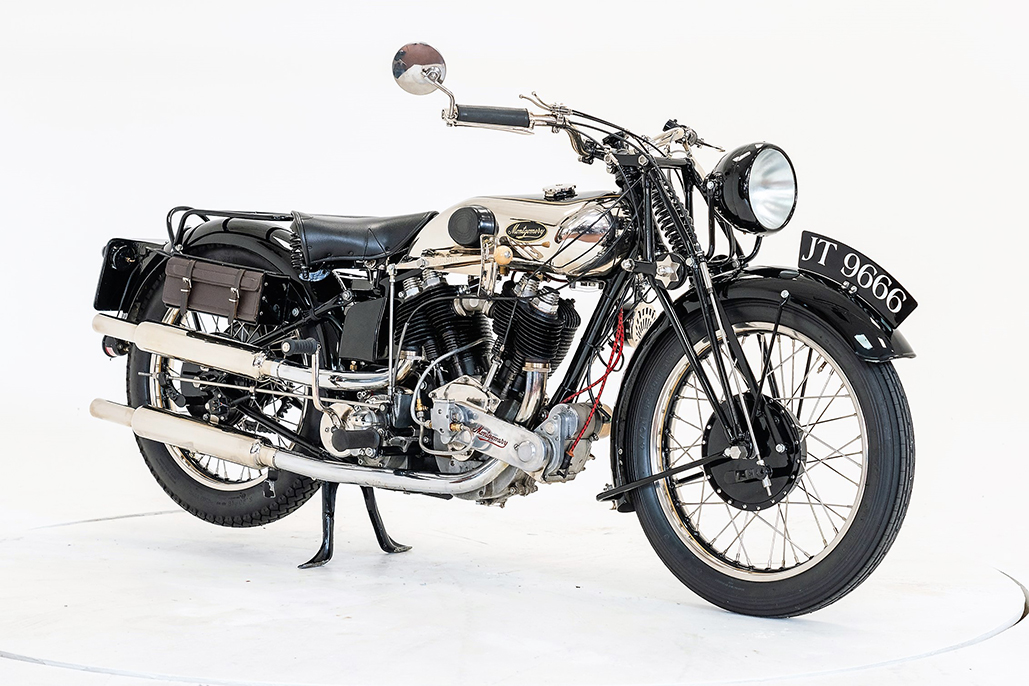 Among the strong British lot line-up is a 1930 Montgomery Fast Tourer, beautifully restored to a high standard and used on this year's Banbury Run. The handsome fast road tourer has been meticulously restored by Montgomery aficionado, Geoff Keeling, and is estimated between £58,000 – £62,000.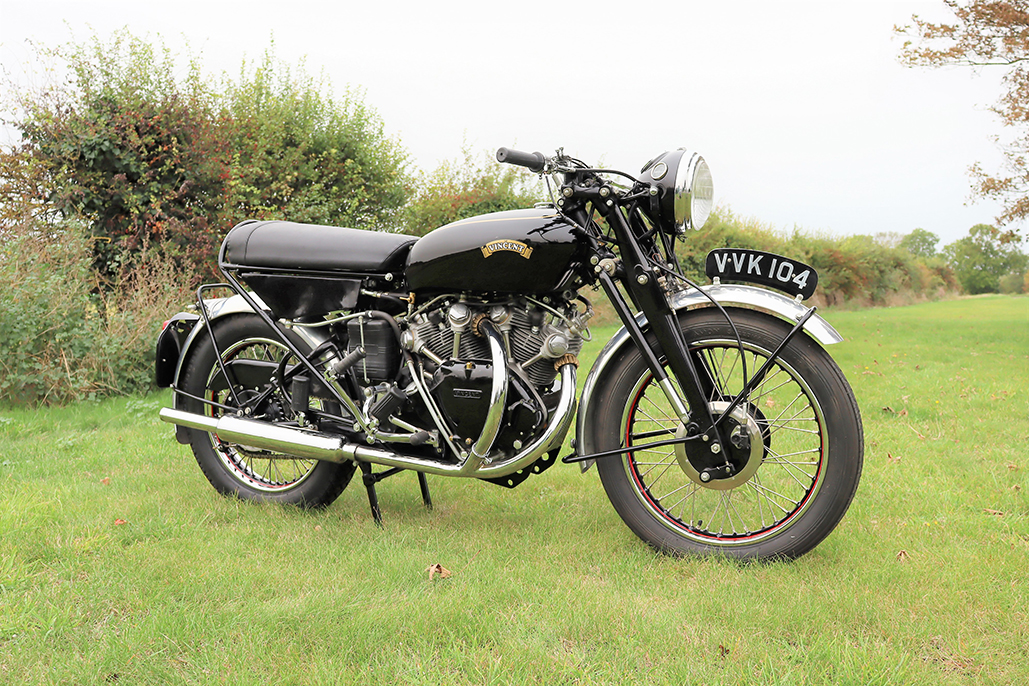 With just three owners from new, a 1955 Vincent Series D has benefitted from a high-quality restoration. Originally ordered in 'naked' form from new, the bike has enjoyed a long-term current owner of 29 years and is estimated to fetch between £48,000 – £52,000.
Mike Davis, motorcycle specialist at H&H Classics, said: "We are thrilled to present such a remarkable collection of classic British motorcycles, a fantastic legacy of prestigious marques. The auction is also an opportunity for collectors to own a piece of history. With 230 lots being offered for sale, there really is something for every enthusiast."
Alongside the British classics is an exceptionally original 1947 Vespa 98/4, estimated at £60,000 – £70,000. The scooter wears specialised nitro lacquer paint, and the opaque nickel-plated wheel nuts and other fastenings show exceptional attention to detail as does the zinc-plated silencer.
Scooter enthusiasts will also enjoy a 1978 Lambretta 'The Jam' Tribute, with artwork completed by David Dickenson and engraving by Adi Clark. This incredible looking scooter has been customised as a tribute to The Jam and is estimated at £13,000 – £17,000.
Winner of the Salon Privé Best of Show Concours d'Elegance 2020, a 1938 AJS Model A2 1000cc estimated at £27,000 – £29,000, has been restored to concourse condition and is credited to Colin Wall who has restored many hundreds of machines for the National Motorcycle Museum.
"It's been a fantastic year for H&H Classics. With the 30th anniversary celebrations still going strong, we are looking forward to wrapping up the last motorcycle and scooter auction of the year at the National Motorcycle Museum in November," concludes Davis.
Other highlights include an Allen Millyard-built 1972 Kawasaki H2 1000, estimated at £30,000 – £34,000, and a 1967 Vespa (Douglas) SS90 Super Sprint estimated to fetch £20,000 – £30,000. Fans of sport bikes won't be disappointed either with a prestigious 1985 Honda NS400R estimated at £6,500 – £7,500, and a legendary 1999 Suzuki Hayabusa GSX 1300R, expected to fetch £7,000 – £9,000.
Bidders can participate in the auction on 15 November at the National Motorcycle Museum, Solihull, online, over the phone, through commission bids, or in person. Lot viewings are also available on 14 November. For the complete line-up, please visit www.handh.co.uk.