The transalpine company presents a selection of 5 perfect products to give as gifts on this special day.
Making life easier on two wheels is GIVI's main objective. To achieve this, the Italian motorbike and motorcyclist equipment brand has been developing its extensive catalogue for more than 40 years, comprising innovative and quality products that respond to the needs of all types of users. As Mother's Day fast approaches, the company recommends 5 products, ranging from boots to smartphone holders, which can be the ideal gift for female bikers, regardless of their style.
Every day there is a reason to celebrate the dedication, love and bravery of mothers. But in the UK, the fourth Sunday of Lent, which this year falls on 19 March, has historically been chosen to honour mothers around the country. It's a date when all children are looking for the perfect gift for their mums, one that will both surprise and excite them. For those women who enjoy the freedom and adrenaline that two wheels provide, GIVI has prepared a selection of products for all budgets with which success is more than assured.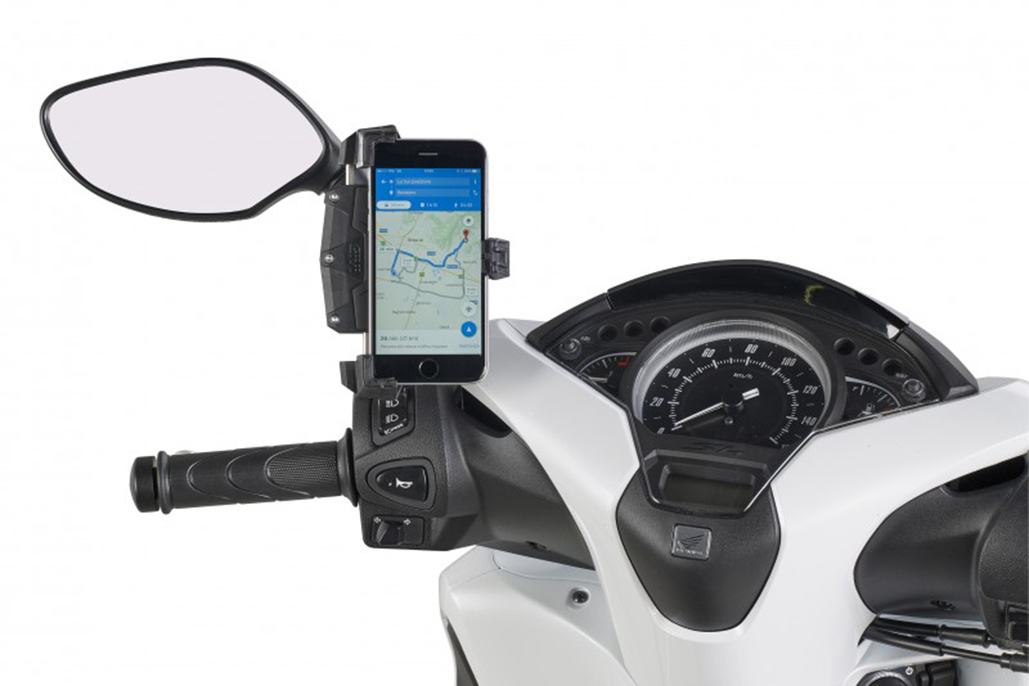 S920 SMART CLIP
This universal smartphone holder clip that attaches to the bike (as well as other vehicles such as quads or bicycles) will allow your mum to stay connected on the move, check her route and record her rides both safely and easily. It's made of materials with high chemical and mechanical resistance, such as stainless steel, anodised aluminium and technopolymer plastic. It also has a shape specifically designed to avoid covering the camera lens of practically all mobile phone models on the market, as well as a wide degree of adjustment of the device's position, a system for easy insertion and removal of the device and GRIP+ anti-scratch safety elastic, designed for use on bumpy roads. It is available in various sizes, for £73 (medium size) or £78 (large size), both VAT included.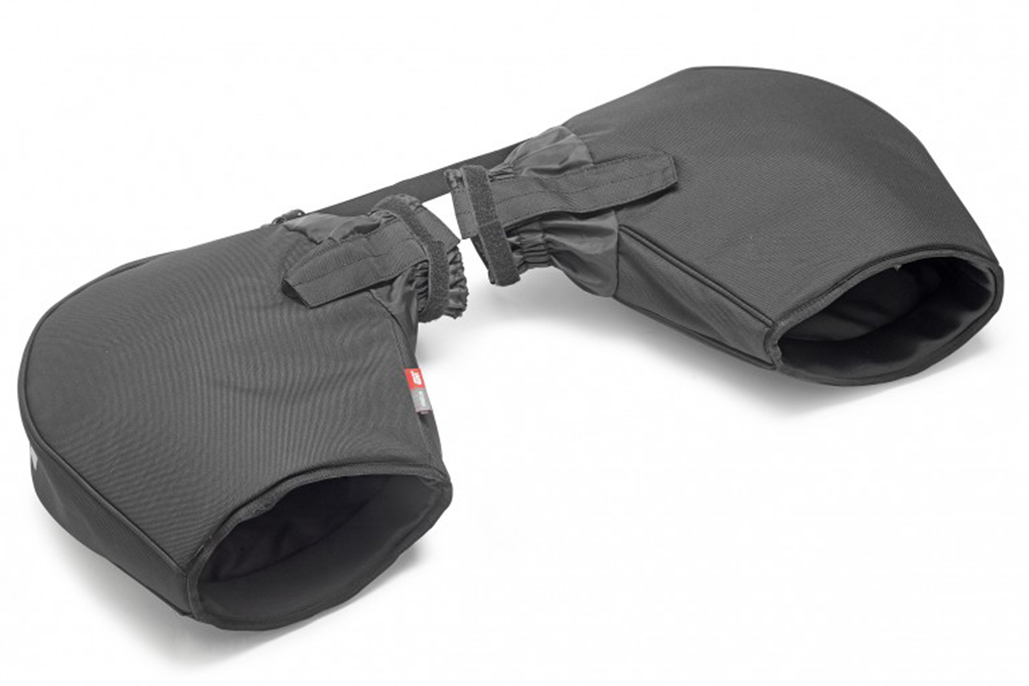 TM421
One of the most exposed areas of the body when riding a motorbike every day is the hands, especially in cold or rainy weather. To prevent them from suffering too much, GIVI offers these universal motorbike mittens with handguards. Made of UV-resistant 1200D polyester in accordance with ISO 4892-2 and PE padding, they are equipped with right/left fastening straps with a quick release and a rigid insert to secure and maintain the opening of the wrist area. They also feature reflective printing to improve rider visibility. Each of the mittens has two attachment points: an external one that attaches directly to the handlebars with elastic straps, and an internal one that attaches to the handguards, again using elastic. They are available for £65 (VAT included).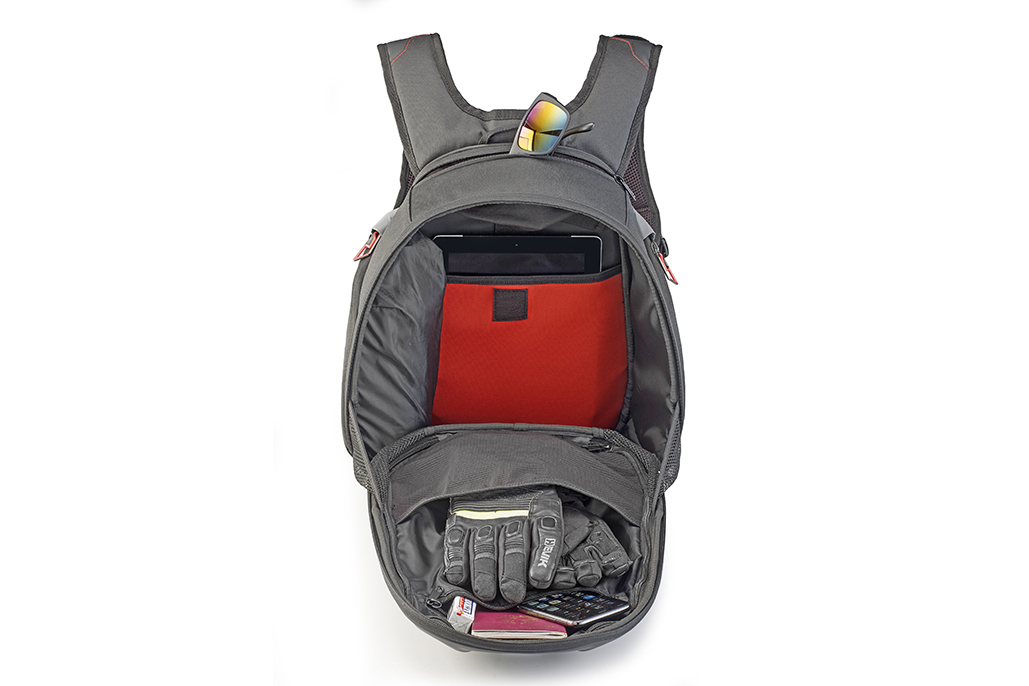 ST606
For mothers who use the bike on a daily basis, this backpack with a thermoformed lid from GIVI could be the perfect ally. Made of high-strength 1200D/PVC polyester, it also includes PU inserts. Its 22-litre capacity allows you to carry everything you need on your daily commute, even on touring or naked bikes, as its design ensures maximum stability. It has three internal pockets, a secondary internal compartment with zip closure, a pocket for glasses and two side pockets, one of them designed for a bottle of up to 1 litre. It also features side zips with reflective material covers, a breathable padded backrest, a side helmet strap and chest and waist closure strap, an anti-slip PU base and rain covers. It can be found for £150.50 (VAT included).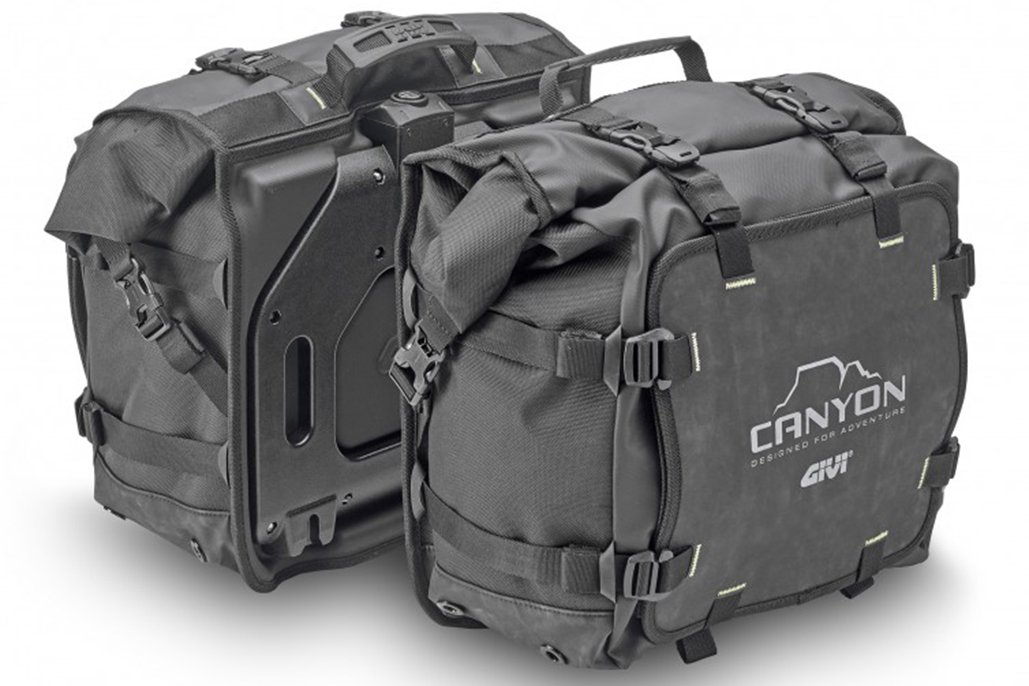 GRT720 CANYON
The most well travelled and adventurous mothers will be able to carry all their equipment comfortably thanks to these waterproof side panniers, each with a maximum capacity of 25 litres. Equipped with a MONOKEY® attachment system and Security Lock key, they are made of high-strength 12000D W/R polyester, and include a high-strength polyurethane lining and thermoformed polyethylene backing. It features waterproof roll top closure, adjustable top and bottom straps with a snap buckle closure, front flap with a sturdy PVC mesh pocket at the back and 8 side straps to modulate additional loads. There are also 8 load compression points, side grommets for liquid drainage, removable inner reinforcements, an ergonomic handle, a waterproof inner pouch and reflective prints for increased visibility. It can be purchased per £448 (VAT included).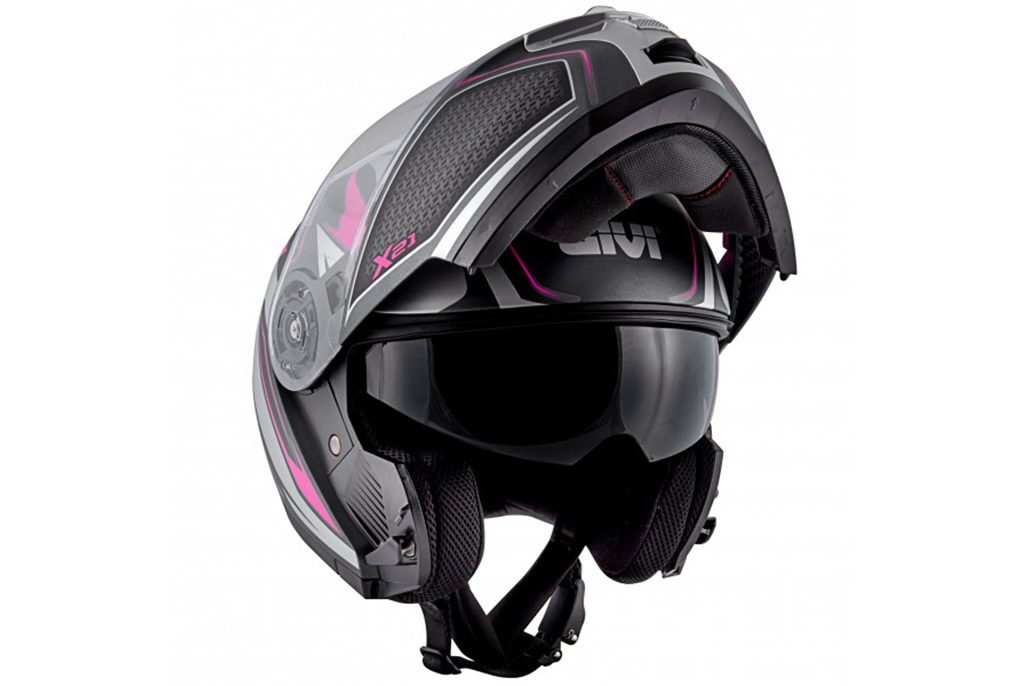 X.21 CHALLENGER SHIVER LADY
Whether you're a commuter or an urban traveller, on long routes or short trips… Modular helmets, like the X.21 from GIVI, are perfect for any occasion. Made of thermoplastic material, it has a large shell, a lift-up chin guard and a sun visor, as well as a very striking look, with colour combinations to suit all tastes. Its double homologation (full-face and jet) makes it a safe and comfortable option to enjoy all kinds of routes and motorbike rides. In addition, its interior is removable, washable and hypoallergenic and has a strap with micrometric closure. Available in sizes XS to M, for £167.90 (VAT included).
These, and many more GIVI items, provide a boost for motorcycle trips and make any journey on two wheels a more comfortable experience. For more information about this product or any other accessories for your motorcycle visit www.givi.co.uk or call 01327 706220.
For more GIVI UK News check out our new dedicated page GIVI UK News
For more information about these products or any other accessories for your motorcycle visit www.givi.co.uk or call 01327 706220