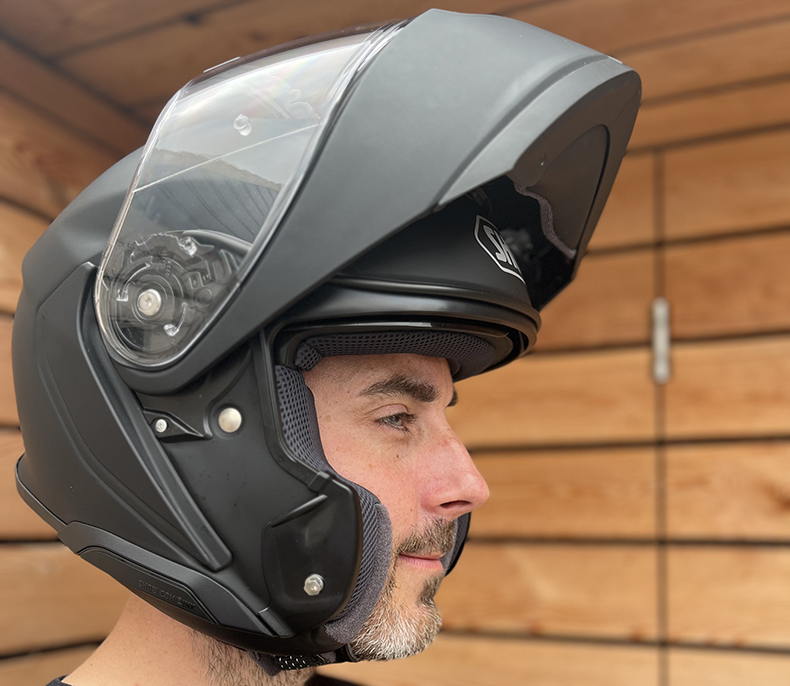 Danny McFadden of Danny McFadden Racing tests the Shoei Neotec 3 Helmet with thanks to helmetcity.co.uk
I'll be the first to admit that the very mention of a flip up helmet produces images of head to toe cordura, RoSPA, owners clubs and intercoms. Something only applicable to proper grown ups. However after spending the last few weeks acclimatising to the new Shoei NeoTec 3 I'm a true convert. 
Having always opted for the race end of the helmet market the ease of use offered by the NeoTec 3 for road riding was a breath of fresh air. The level of comfort and wind noise on offer is as per my current X-Spirit Pro which I believe is a testament to the race helmet in being able to match the NeoTec 3 on these fronts despite the weight savings a race helmet is expected to produce. 
The Neotec 3 comes with the optional chin curtain fitted which is something I have tested with my race helmet and found to help reduce helmet lift and buffeting and as per my X-Sprit Pro I haven't had any issue with either of these problems unlike I would find with my previous X-Spirit under certain conditions. Which certainly points to the amount of work Shoei puts into its wind testing along with listening to their customer feedback.
I found the quick close/release ratchet strap system to be easily operated with a gloved hand unlike a standard double ring set up.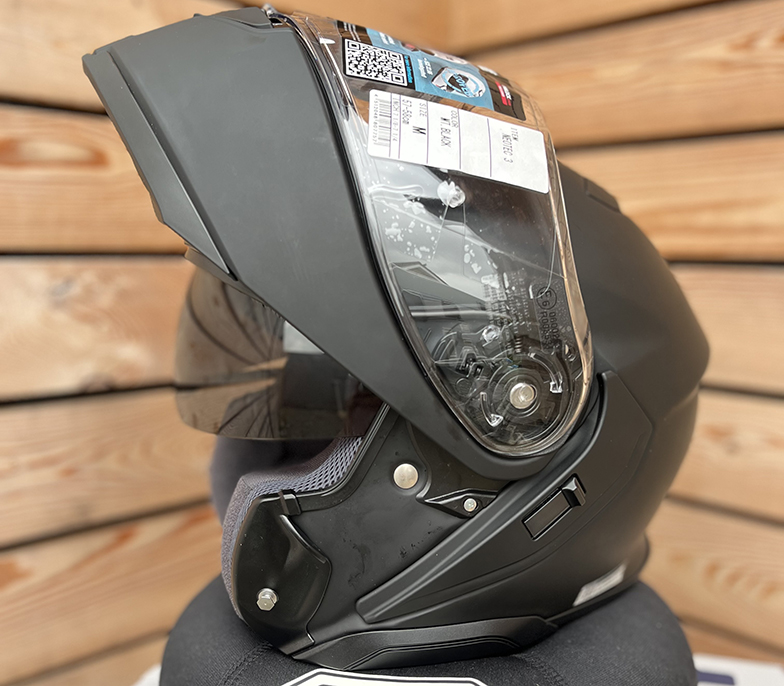 The flip up operation of the helmet, and integrated sun visor are also easily operated by a gloved hand and their locations are also very intuitive to locate and use. Something I found myself doing during my longest test ride. It being a breezy, overcast day with damp but drying conditions the sun visor came in handy for the moments the sun found its way through the clouds which was usually at the most inopportune times. 
The sun visor seems to provides the same level of light reduction as the light smoke visor I use for racing which still affords the ability to spot damp parts/tarmac differences of the road which I personally prefer over a dark visor that does provide more direct sun light reduction . 
As someone who suffers from hay fever I often find there are days when I'm out riding where the overwhelming need to be able to itch my nose or a part of my face, often has me trying to do so through an open visor with limited success. This is where the flip up played its first ace for me by being able to almost instantly deal with the irritant at hand. I also found it refreshing and easier to ride through villages and towns with the helmet open instead of fiddling to open the visor and shut the visor to keep cooler with the limited air flow being forced through the various vents at the low speeds urban riding provides.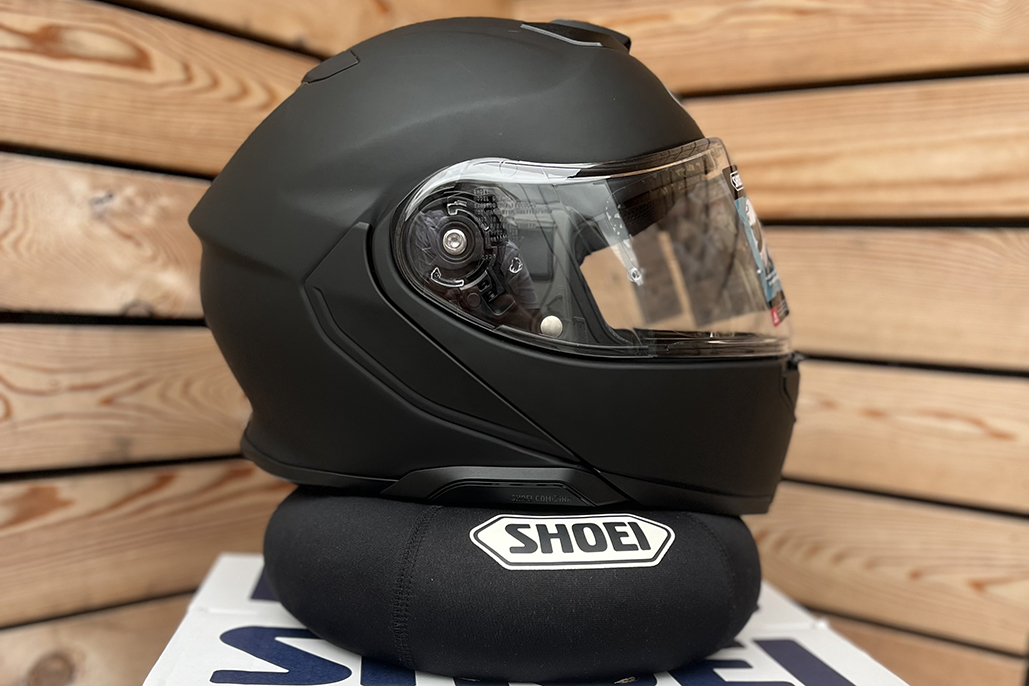 The flip up continued to impress during group rides to be able to easily communicate with the other riders during the many 'which way to go/shall we stop' type of interactions that are usually painfully attempted to execute with lots of shouting, hand gestures before finally admitting defeat and having to dismount and walk over to the other parties. By simply being able to see your full face the power of lip reading seemed to come into play with excellent results.
The NeoTec 3 also has a fully removable, washable and customisable for size/fit lining as per the X-Spirit range and is ready to receive Shoei's own Comlink intercom system.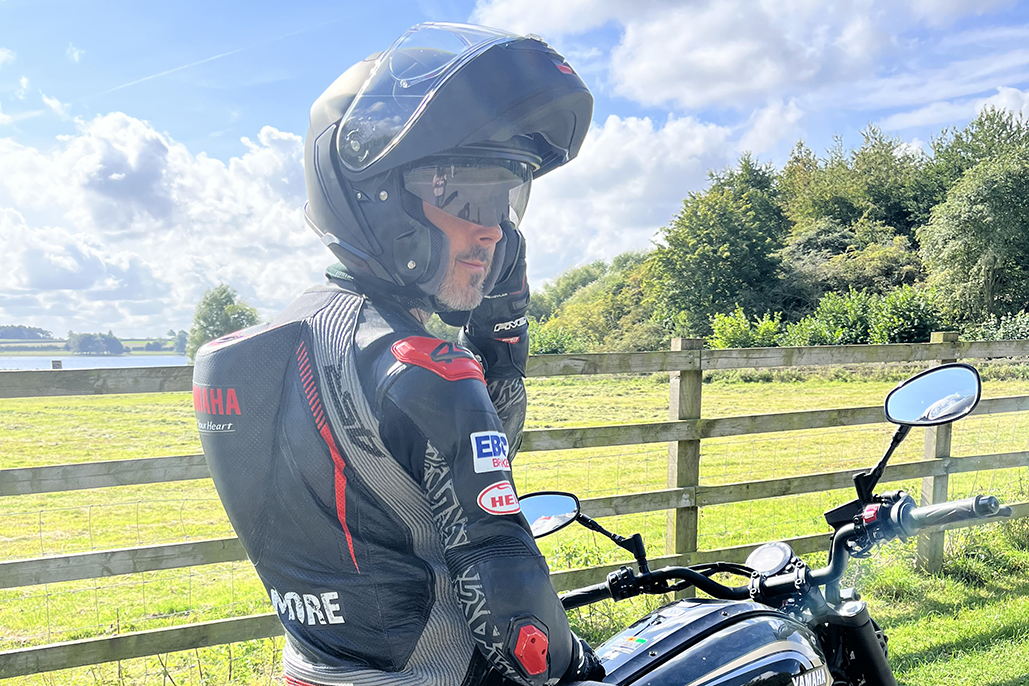 The NeoTec 3 is a good looking helmet, echoing the XSpirit style and I believe unless it was pointed out it would be unknown to the majority of motorcycle riders as being a flip up model. Another big positive in my book.
In conclusion and as much as it pains me to say that given the choice between my race helmet and a NeoTec 3 for anything other than racing, it would be the NeoTec 3 that I'd be putting on for the ride. Which leads me to the question….have I finally grown up?!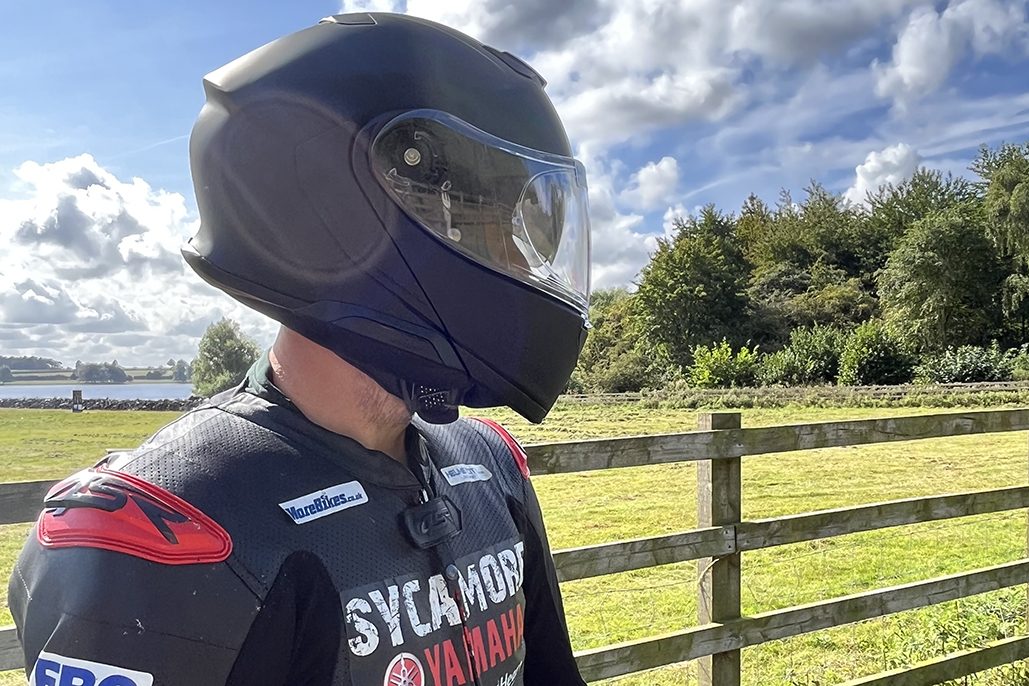 For 15% off a new Shoei Neotec 3 or any other full priced item, head over to helmetcity.co.uk and use code DMR15
For the full specification of the new NeoTec 3 rather than just my initial user findings please click the links below/attached: https://www.shoei-europe.com/products/neotec3/